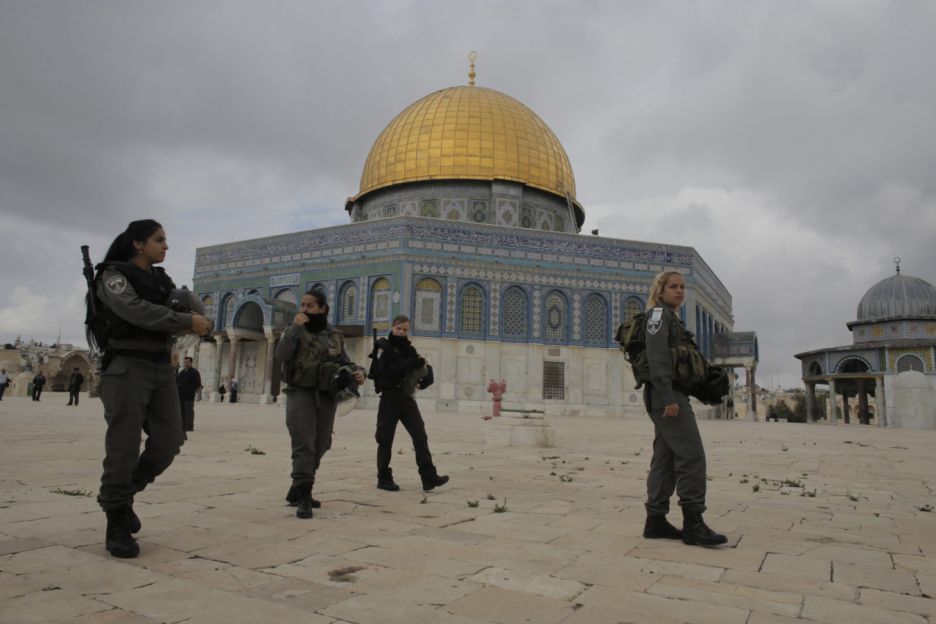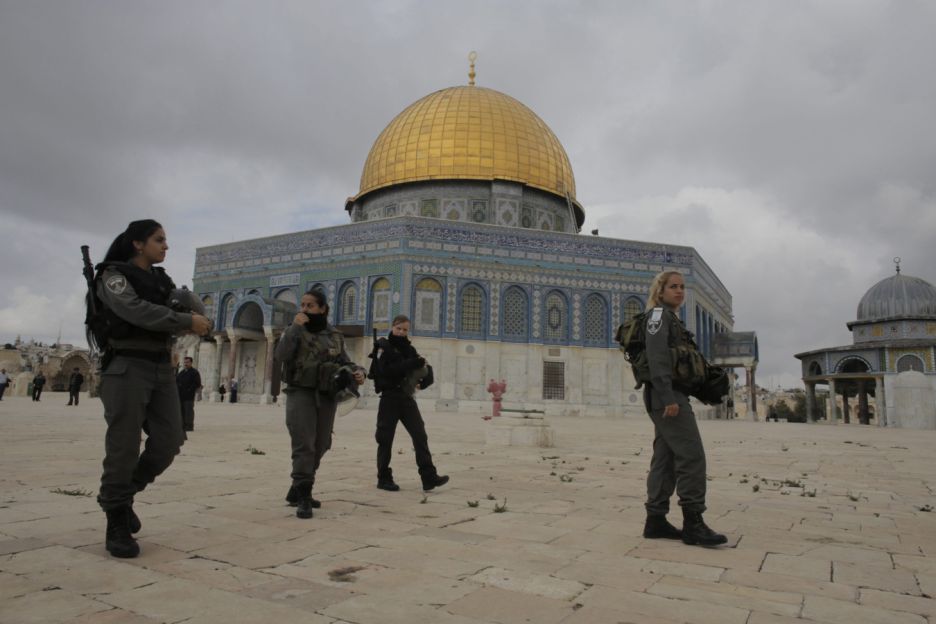 Clashes between Palestinians and Israeli Forces have been ongoing in Jerusalem since last Friday. The dispute started after the Israeli Forces had set metal detectors at entrances of  Haram Al-Sharif, also known as Temple Mount, in the Old City.
Clashes erupted in several places at the entrances of Jerusalem city. Israel claims that the metal detectors were put after three Arab-Israeli armed men had shot two police officers dead. The police said that handful of weapons were found on the site and the gunmen were killed.
Despite the several calls of the Palestinian Fatah party for mass demonstrations, only several hundreds showed up, according to the Times of Israel.
The metal detectors are a routine security measure, according to the Israeli forces. Israel and Jordan are responsible for running the site under a status quo agreement. This agreement stipulates that Muslims are allowed to enter and pray. However, Jews and other visitors are allowed to visit but are forbidden from praying there.
However, the Palestinians still refuse to go through the metal detectors to be able to enter the old city and Al-Aqsa mosque. Palestinians are saying that Israel is trying to take over the site and it makes access more difficult.
Jordanian Foreign Minister Ayman Al-Safadi has called on Israel to reopen Al-Aqsa mosque for Muslims to be able to pray.
The access to Al-Aqsa mosque is already difficult to some of the Palestinians and impossible to others. To Muslims, Haram Al-Sharif is the third holiest site after Mecca and Medina.
The United States is "very concerned" about the tension in Jerusalem and calls on Israel and Jordan to contain the situation and find a solution that assures public safety, according to a statement released by press secretary Sean Spicer. He continued that the US will continue to monitor the situation closely.
The Waqf, a branch of the Jordanian government responsible for administering the Temple Mount and other Islamic holy sites in Jerusalem, said that Palestinians should not pray in mosques on Friday, but rather go to the holy mosque of Al-Aqsa, according to Jerusalem Post. The Waqf also rejected the metal detectors.
Palestinians say that East Jerusalem is their city, and they want it to be considered as the first city in the suggested two-state solution.
Israeli Prime Minister Benjamin Netanyahu denies that Israel is trying to change the status quo at Temple Mount.
---
Subscribe to our newsletter
---