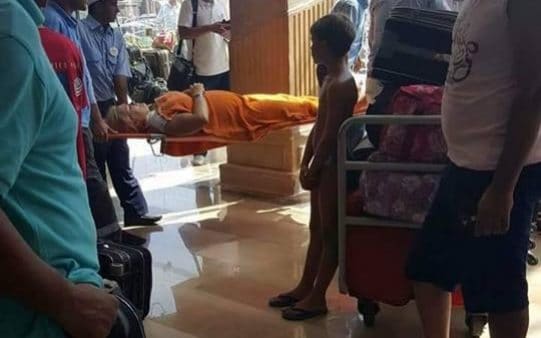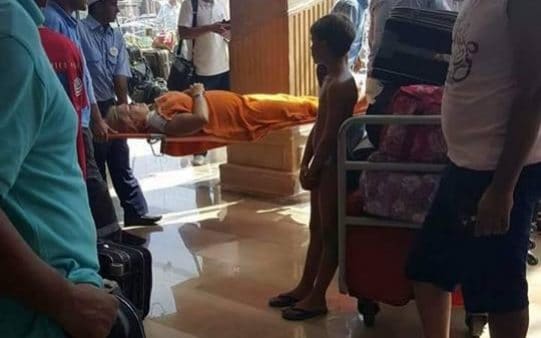 One of the four tourists injured during the knife assault on a Hurghada beach resort earlier this month has died, according to the Czech Foreign Ministry.
The woman, 36, originally from the Czech Republic, was in Egypt on holiday and was staying at the Egyptian Red Sea resort in Hurghada during the time of the attack.
The Ministry's announcement came only one day after local authorities disclosed that the woman was being kept alive on life support at a Cairo hospital.
The 36-year-old was originally hospitalised for injuries to the leg and back as a result of the attack, which was allegedly perpetrated by an Egyptian university graduate.
Her family has declined to allow authorities to reveal further details.
The assault, which also claimed the lives of two German tourists, left two Armenians, one Czech, and one Ukrainian tourist injured.
Czech foreign minister: Egypt 'must announce what happened'
The Czech Republic's foreign minister urged Egypt to reveal details surrounding the circumstances of the attack.
"We insist on that, we need to know what really happened on the beach," said minister Lubomir Zaoralek, as reported by the Czech News Agency (CTK) Friday.
"We need to know whether this was a terrorist attack and what its background was," he stated.
Egypt has repeatedly insisted that the conditions and motive behind the attack are yet to be uncovered, and investigations are currently ongoing.
The Czech Ministry has also asserted that Egypt should provide compensation to the family of the fallen tourist.
"The situation is exceptional and that is why we have started negotiating with the Egyptian side because it would be strange to tell the family that they should turn to court in a civilian dispute," said Zaoralek.
---
Subscribe to our newsletter
---