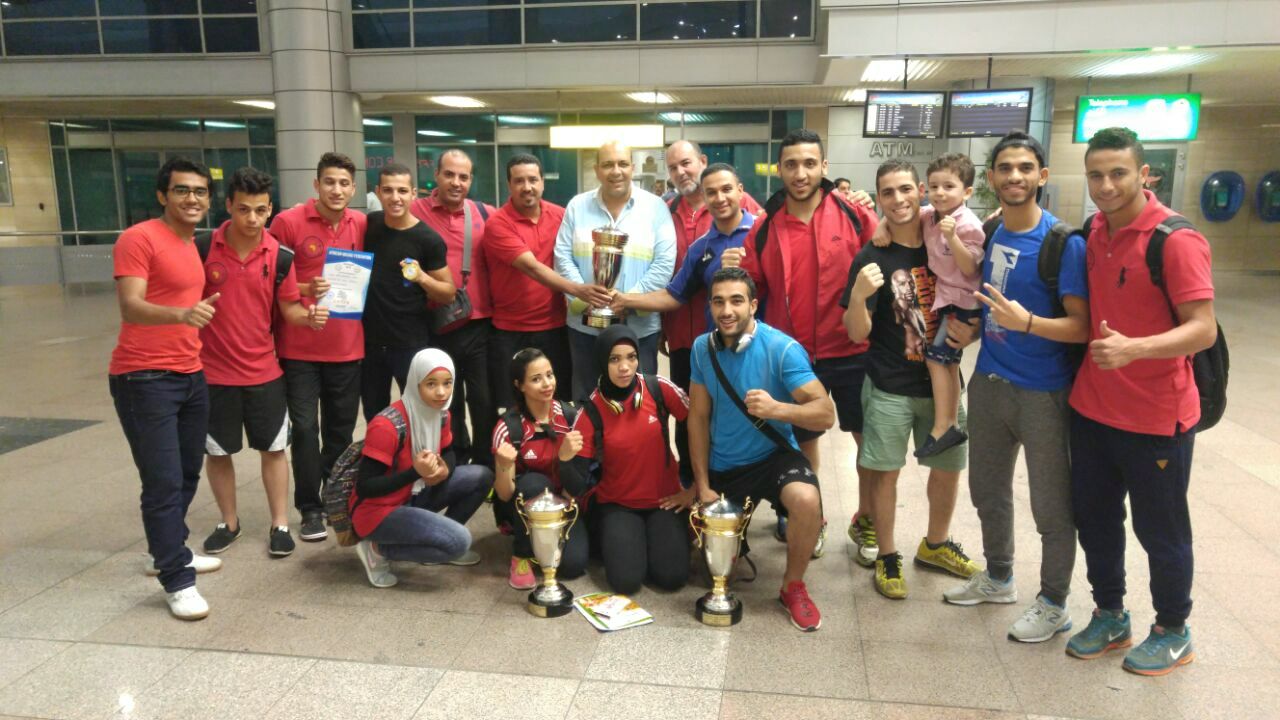 Egypt has won the 6th African Wushu Kung Fu Championship and ranked first in Wushu Sanda and Taolu – martial art styles, at the African championship held in Benin on 19 July to 24 July. 
The African championship hosted 15 African countries to compete for the title; Egypt triumphed both Wushu Sanda and Taolu competitions.
In the Wushu Sanda competitions, Egyptians won multiple rankings. Mohammed Khaled won 56kg competitions, Islam Najib won 60kg, Gomaa Rajab 65kg, Ayman Galal 80kg, Hagar Ragab 60kg, and Omar Mamdouh in the weight of 85kg, and finally, Frida won second place in the weight of 52kg.
More Egyptian players ranked first in the Chang Quan, Jian Shu and Qiang Shu – martial art competitions – such as Islam Mohammad Mohammed, Hajar Mohammed Al Sayed, Ahmed Hassan Abdel Salam, Amr Ibrahim Abdul Rahman and Abdul Rahman Ihab Khairuddin.
The Egyptian delegation included Sherif Mustafa, president of the Egyptian and African federations, vice president of the Wushu Kung Fu International Federation, seven Wushu Sanda players, five Taolu players and a coach.
Wushu Sanda is a martial art which was originally developed from the study and practices of traditional Kung Fu. It is considered one of the two components of Chinese martial arts training and is often taught alongside Wushu Taolu – or forms – training.
---
Subscribe to our newsletter
---