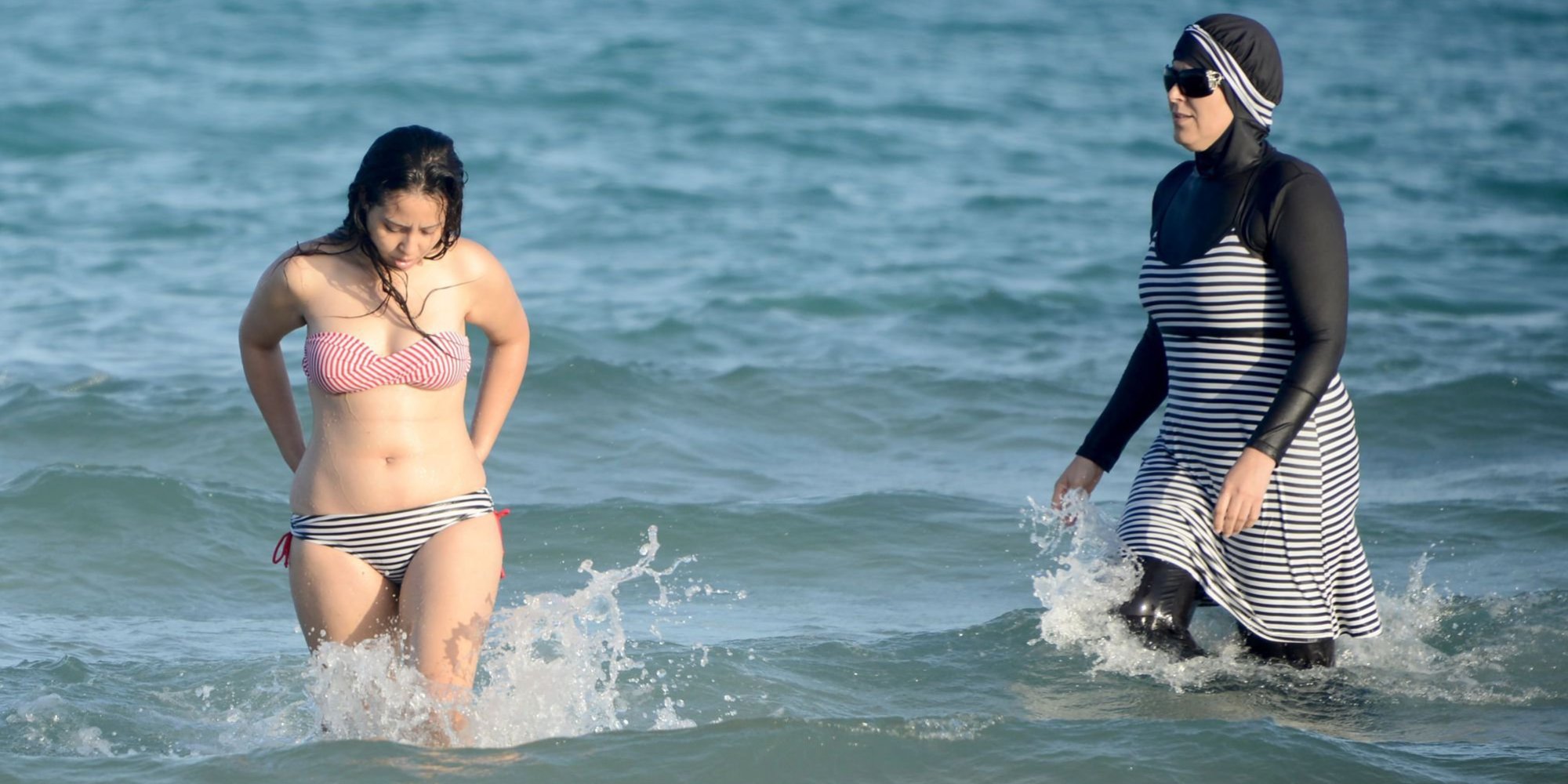 Egypt's Ministry of Tourism has turned back on its decision that allows women into pools and beaches with Burkini authorizing resorts to ban or allow Burkini.
Even in a country where the vast majority of women are veiled like Egypt, the validity of wearing a Burkini on beaches and pools in resorts goes under extensive discussions.
Head of the Chamber of Red Sea Hotel Facilities Ali al-Halawany stated that the cancellation of the decision in the first place is a step that shouldn't have been taken. He clarified that hotels should decide whether to allow Burkini or ban it based on the tourism season and the type of tourists they receive, the privately-owned Al-Masry A-Youm reported.
He continued that the tourism sector is a sensitive spot and any decision should be thoroughly studied before issuance. Multiple officials agreed to this and said that the first decision wasn't well studied.
The first decision was distributed by Egyptian Hotel Association, an affiliate of the ministry, saying that the Ministry of Tourism has recently received several complaints from Egyptian guests who were not allowed to use the pool for wearing Burkini.
Based on the complaints, the ministry decided to cancel the decision of some hotels and resorts to ban Burkini. Also, if the resort has multiple swimming pools, one of them will be allocated to veiled women. The decision added that Burkini shouldn't be banned if its material is the same as the one of an ordinary swimming suit.
It was clarified that this decision was taken in order to avoid any form of religious discrimination.
However, and in less than 24 hours, the decision was canceled again. An official in the Egyptian Hotel Association told the privately-owned Masrawy that the decision is not binding and each hotel should decide for itself whether to ban or allow it.
He added that the hotels have fear of diseases that may be caused by Burkinis that are not made of the same material of ordinary swimming suits.
Several resorts and hotels in Egypt ban Burkini, including in Ain Al-Sokhna, Dahab, Hurghada and other places. Moreover, some restaurants in Cairo don't allow veiled women to enter at night because they start to serve alcoholic drinks. Several rights organizations argue that such decisions are not complying with the constitution and violate personal freedom.
The discussions over the Burkini occurred in several countries, including Arab and European countries. In France, for instance, those who call for banning of Burkini claim that they do in a bid to combat Islamic extremism, in a clear contradiction with the secularist rules of France. In Lebanon as well, several women were forced out of beaches and pools for wearing Burkinis.
---
Subscribe to our newsletter
---