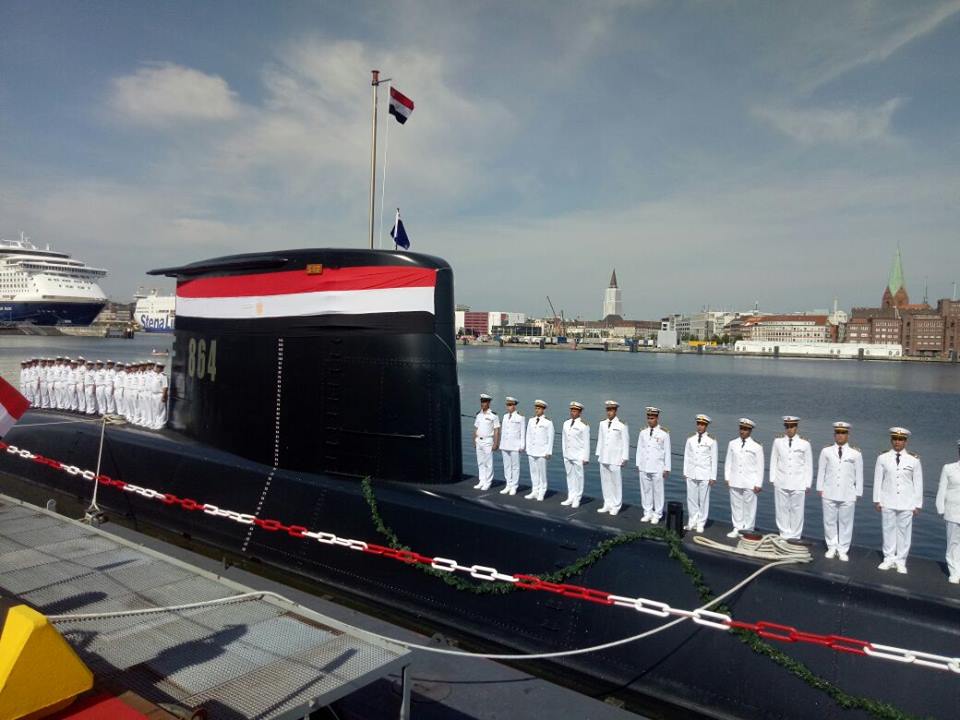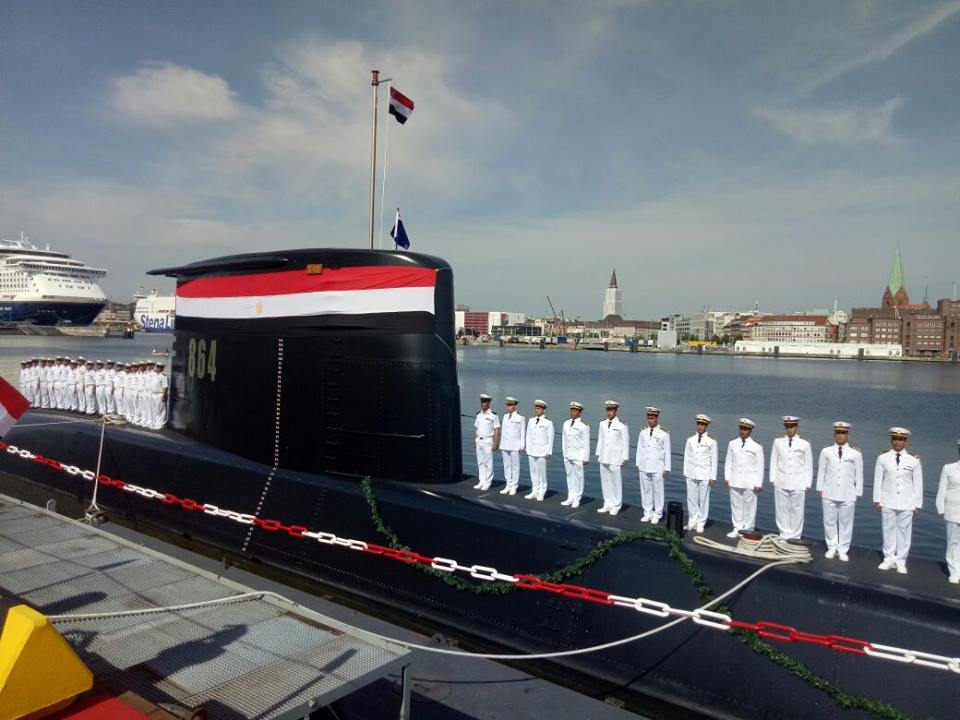 Egypt received on Tuesday the second type 209/1400 military submarine from Germany in the German city of Kiel, according to a statement by Egypt's military spokesperson.
The agreement between Egypt and Germany to receive the German submarine was signed in December 2011 for two submarines. Egypt purchased two more submarines in 2014, according to military sources.
Commander of the Egyptian Navy Ahmed Khaled Saeed raised the Egyptian flag on the submarine during the celebration ceremony.
The submarine was manufactured by the German company of  ThyssenKrupp Marine Systems. The ceremonial handover was attended by officials from both Egypt and Germany.
The new submarine is able to sail in a range of 11,000 nautical miles and a top speed of 21.5 knots, according to a statement by the navy. It has torpedoes and missiles and equipped with the latest navigation and communication systems. Egypt is equipping its navy with submarines in order to protect its coastlines and consequently the national security.
Egypt received the first submarine in December 2015.
Meanwhile, Saeed announced that the Armed Forces are getting ready to launch five new naval bases, Saeed said in an exclusive statement to the privately-owned Al-Nahar.
Saeed said that Egypt is witnessing a new phase in the history of its naval forces and that the military has adopted a strategy to develop the navy.
The military spendings of Egypt have increased over the past few years to encompass submarines, helicopters, warships, among other vehicles that are worth billions of dollars.
---
Subscribe to our newsletter
---