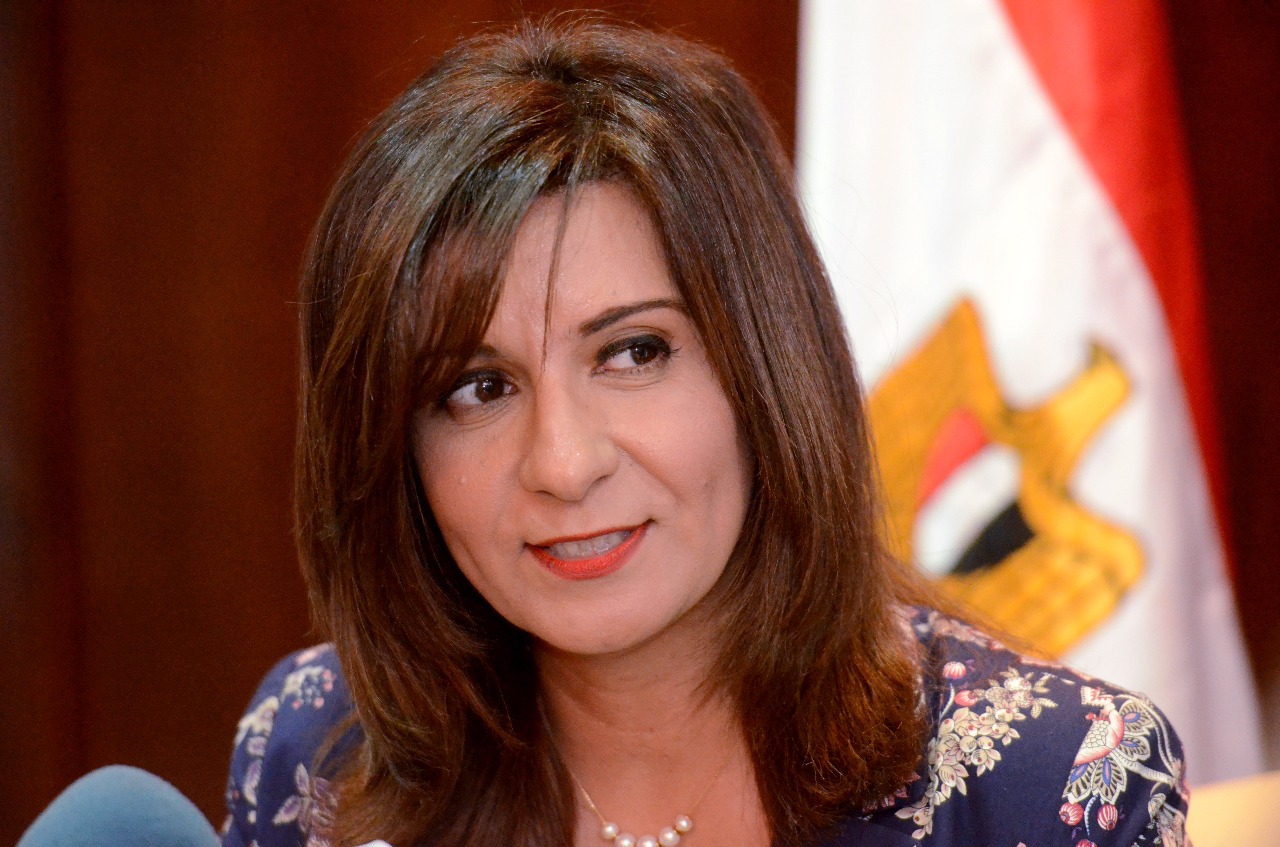 When an American, British, Australian or other foreign citizen is in trouble overseas, their respective governments tend to take immediate action to support the citizen in any way possible. For many years, the Egyptian passport was unlikely to provide such protection. However, one Egyptian Minister is making sure that no Egyptian is left forgotten.
In September 2015, Nabila Makram was appointed Egypt's Minister of Emigration and Egyptian Expatriate Affairs. While many in the media appeared to focus on the fact that Makram wore a short-sleeved black top to her appointment ceremony, the new Minister had already started work on her plan to bring Egyptian expatriates closer to home.
"The Ministry of Emigration was cancelled 20 years ago. Back then, it was an honorary Ministry for Egyptian expatriates and was part of the Ministry of Labour," explains Makram to Egyptian Streets on the sidelines of a recent visit to Australia where she met with members of the Egyptian community and top Australian officials and attended the opening of the Coptic Orthodox Church in Australia's Eporo Tower.
"The President [Abdel Fattah Al-Sisi] believed in the power of Egyptian expatriates. Wherever he went, he met Egyptian communities who demanded the return of the Ministry of Emigration."
In 2015, calls for the return of such a Ministry were finally answered. However, the path ahead was not easy for Makram.
"I did not have staff or a budget, nothing whatsoever," says Makram, smiling despite the obstacles she faced.
"I had to build a ministry from scratch. In the meantime, I also had to prove to Egyptian expatriates that this Ministry would not be honorary like before."
Less than a month after taking office, Makram found herself packing her bags and heading to Amman. At least 10 people, including five Egyptians, were killed after two trucks loaded with fireworks exploded in a customs area in southern Amman, Jordan.
"I didn't send the head of my office or one of my staff. I took my bag and I just went there," says Makram about the 26 October 2015 incident at one of the Amman Customs Department's yards which also killed and injured Jordanian workers.
"I went and I spoke with the Minister of Labor…because the Egyptians were not covered by health insurance, and this incident was an accident caused by Jordanian companies.
"I explained that the Egyptians involved were not at fault and they should be covered under the umbrella of health insurance. He agreed," says Makram.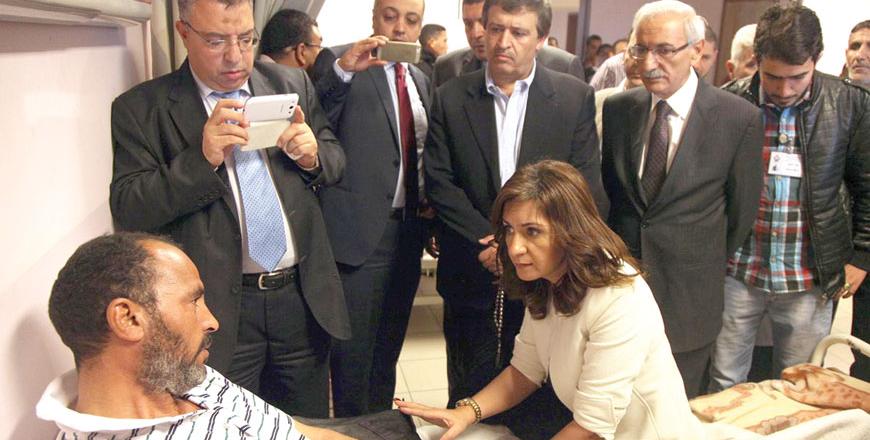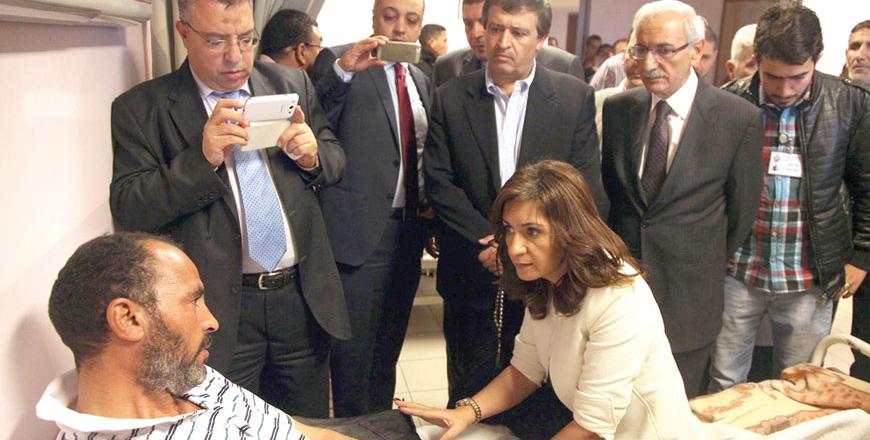 Asked what leverage the Ministry of Emigration and Egyptian Expatriate Affairs has to ensure cooperation and to help Egyptians overseas, Makram says the key is respect.
"When they see a Minister coming [to their country], they will cooperate. It is not necessarily about the facts, it is about respect," explains Markam.
"After I finished the meeting [with the Jordanian Minister], the Minister asked me where are you going now. I told him that I will be visiting [the Egyptian victims] in hospital. The Minister told me he will come with me. This shows how the people react when you are there and that they respect that a Minister came for the sake of his or her people."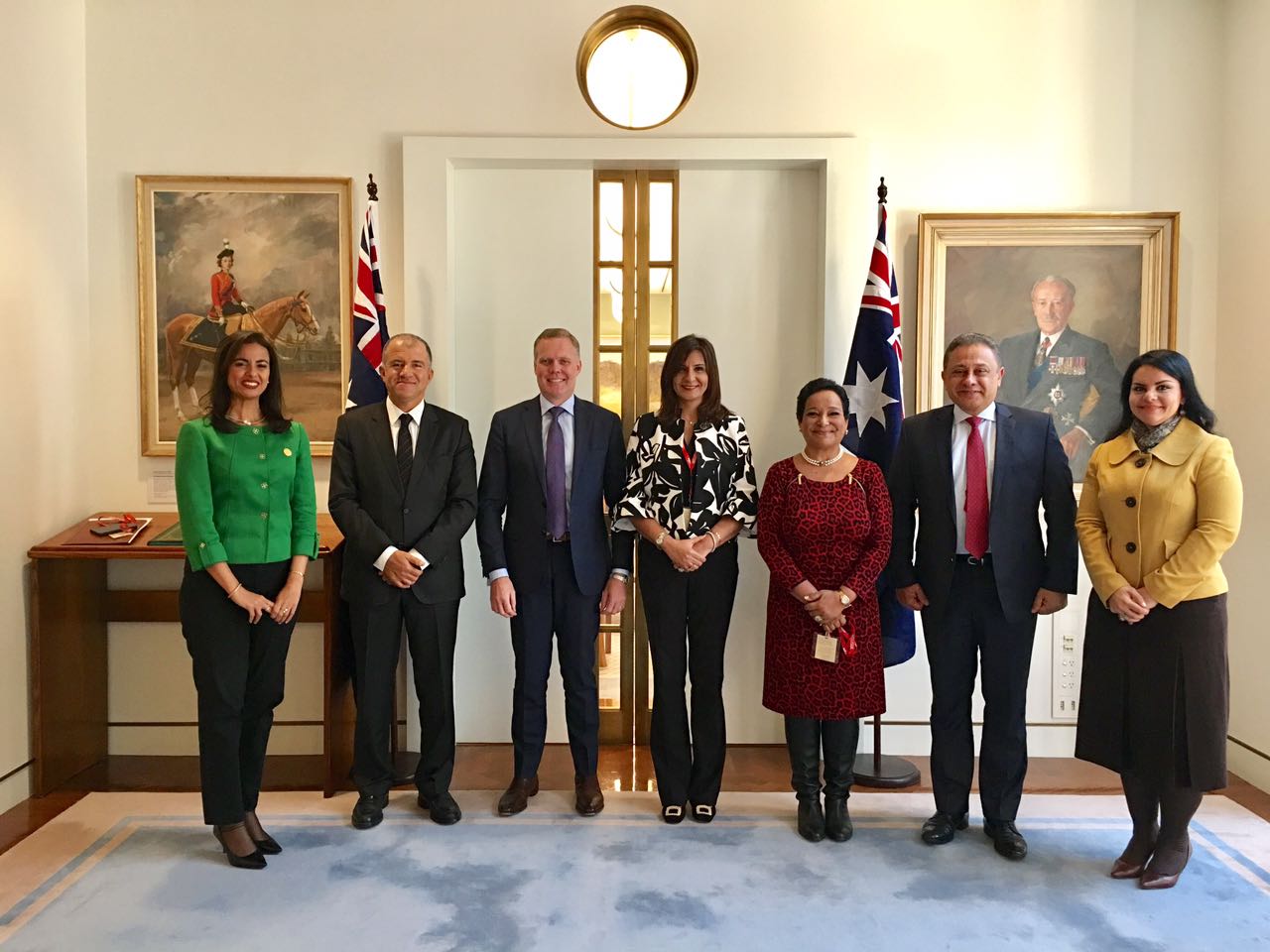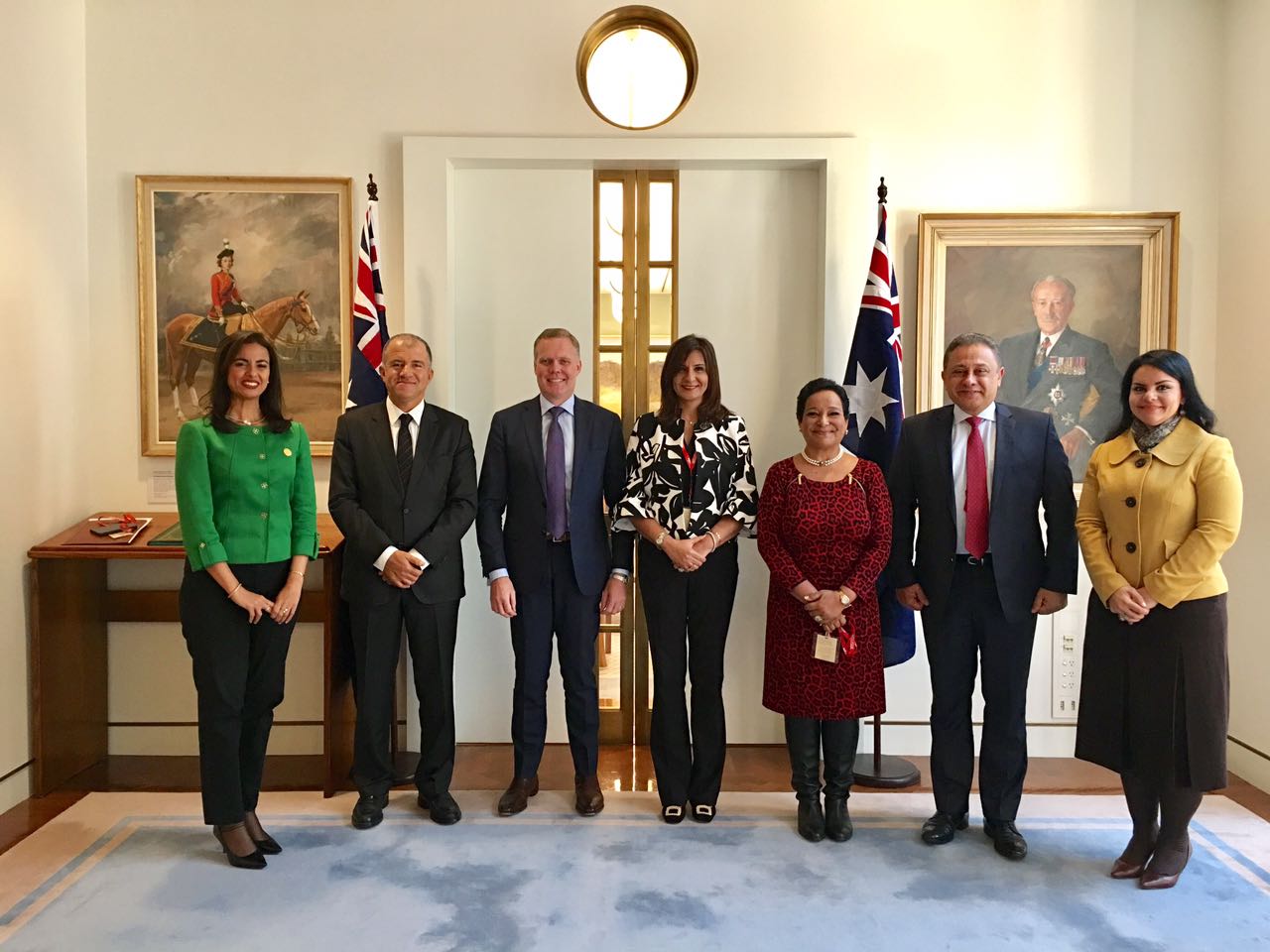 This sense of respect extends to all cases, even when an Egyptian is not necessarily innocent. When asked whether Egypt's new efforts can be compared to the protection the United States and other Western countries provide to their citizens abroad, Makram confidently answered positively.
"Yes, even for a single individual, and even if the individual is mistaken," said Makram, adding that Egyptians had never witnessed this before.
This could be seen in March 2016, when a group of 26 Egyptian high school students were arrested and jailed on charges of cheating and leaking school exams.
"Sudan considered this [the cheating] as a national security problem. So they took all these kids, boys and girls, and placed them in jail.
"I went to Sudan and spoke to the officials, telling them that this is cheating and that they can cancel the test and not put [the students] in jail.
"The officials said that a week after I left Sudan, they would be released."
Fortunately for the families and friends of the 26 Egyptian students, all were released from detention following Makram's visit to Sudan. Makram explains that responding to such incidents since she has taken office has provided a strong message for Egyptians abroad.
"People could finally see that this ministry is working for the sake of Egyptians abroad," says Makram proudly.
"For many Egyptians, especially those who are disadvantaged, this is a very important message."
Bringing Egyptian Expatriates Closer to Home
Many Egyptian expatriates, particularly second and third generation Egyptians living abroad, have never stepped foot on Egyptian soil. Along with protection Egyptian expatriates living abroad, Makram hopes to build bridges between Egyptian expatriates – whether or not they hold the Egyptian passport – and Egypt.
"Getting scientists and Egyptian experts from abroad to make use of their achievements to give back to Egypt has been my greatest achievement so far," says Makram, explaining that she has organised two international conferences in Egypt so far.
The first conference, 'Egypt Can', was held in December 2016 in the Red Sea city of Hurghada. The Egypt Can conference was the first of its kind and was aimed at creating links between experts and Egyptian youth abroad, and Egyptians living in Egypt, including officials in charge of national projects.
"[The conference] was a big hit. Egypt was able to use the knowledge of experts living abroad," says Makram, who has also run a number of other initiatives to promote Egypt to expatriates.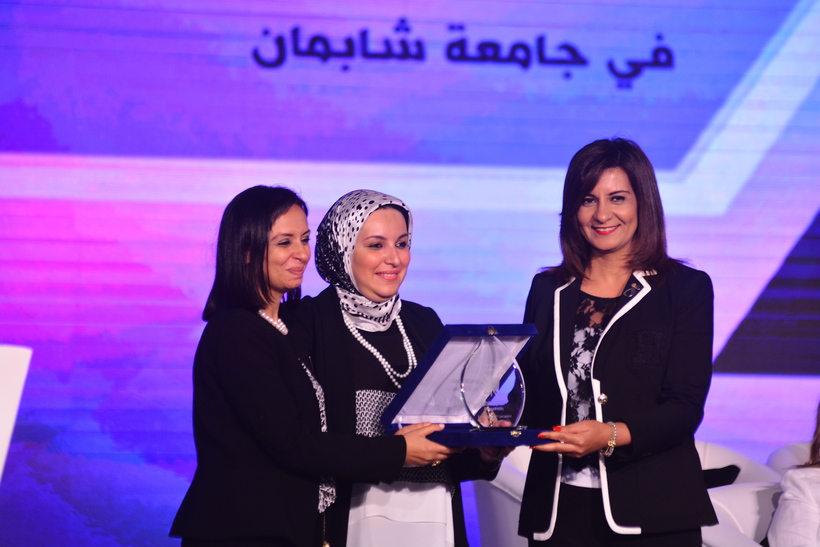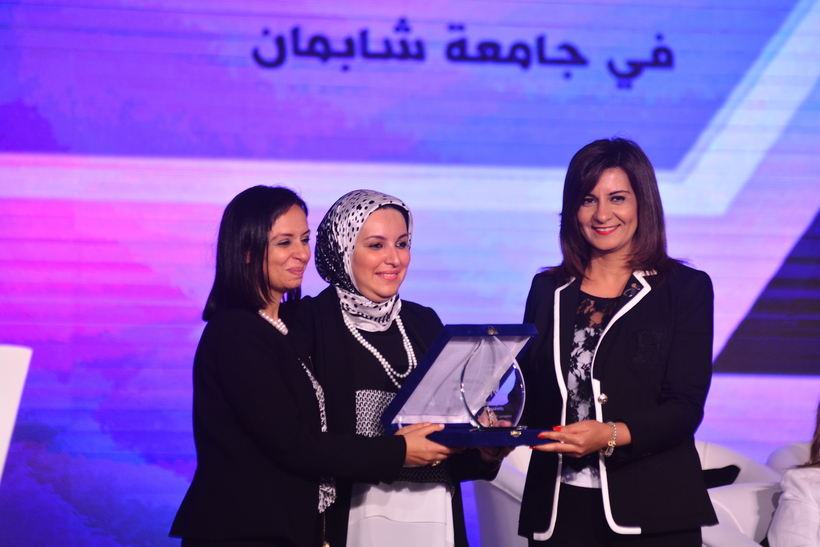 The second conference, 'Egyptian Women Can', was held in July 2017 in Cairo in a year declared by the Egyptian President as the 'Women's Year'. The conference honored 31 women of Egyptian heritage for their success abroad and witnessed the participation of women from all walks of life, ranging from Egypt's female ministers to young Egyptian women.
"This was the first time that Egypt recognized the efforts of women expatriates," says Makram about the Egyptian Women Can conference.
"We usually talk about men as the Egyptian citizen abroad and how he suffers and what he is facing, but we always ignored the role of the women abroad."
For Egyptians, the experiences of women abroad can be both inspiring and shed a light on the future for Egyptian women. Asked about her personal experiences as a female Minister, Makram said that women are increasingly breaking stereotypes and glass ceilings.
"It is not tough anymore [to be a female Minister]. Women in Egypt have their rights. We have the first female governor in Beheira, lawyers, judges, pilots, and so many more big icons," says Makram about the role of Egyptian women in society.
"As a female Minister, it is challenging because you have to prove you are up to this mission," says Makram on being one of four female Ministers in Egypt
"If you notice, all the female Ministers, it is not as if they are placing the mas an image to say "look we do have women". No. Each one of us has a long history of experiences and expertise. It is tough and challenging, but I am enjoying it."
A Message to Egyptians Abroad
Despite her attempts to bring expatriates closer to Egypt, Makram has found that connecting with them has been the most challenging aspect to her role.
"We have this problem of trust. Expatriates still don't trust Egypt, as they were left for a long time. This gap is getting larger and my role is to tackle this and bring them closer to Egypt," says Makram.
"This is the main obstacle and it won't be over come in one day."
For many Egyptians who have never visited Egypt, the threat of terror is often raised as a reason for not visiting. Makram believes that many fail to see beyond what is written on social media about the country.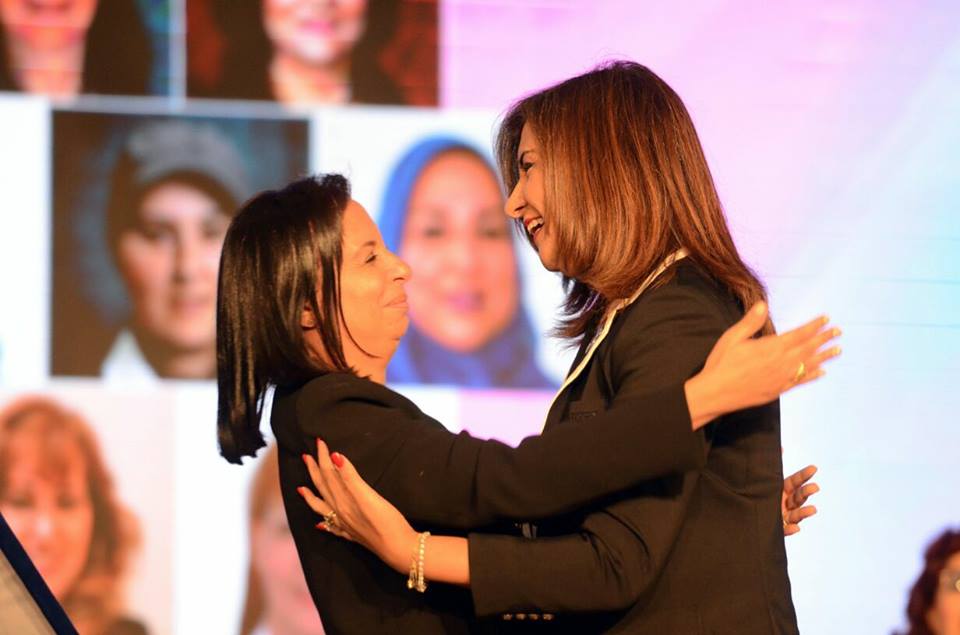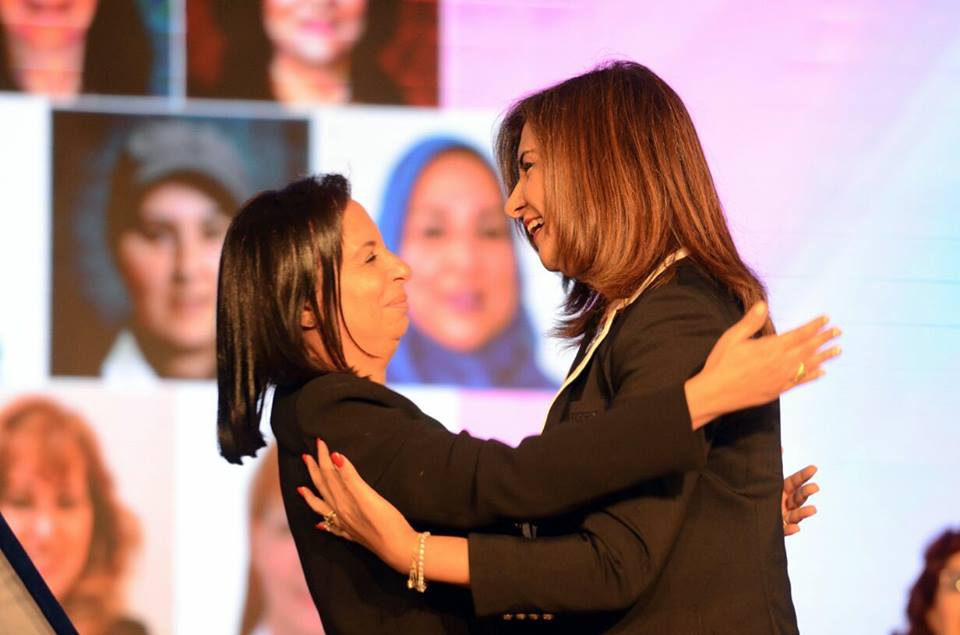 "It is our mistake as a country that we do not have information targeted towards Egyptian expatriates [to tackle what is posted on social media]," says Makram.
"So I tell [Egyptian expatriates] to come and see Egypt for themselves. Security-wise, you can look at the United Kingdom, France, and all these countries which have terrorist attacks, and no one is saying to not go there. For some reason, whenever something happens in Egypt, the response is you should not go, it's not safe, it's full of tragedy."
What can Egyptians living abroad do for their country? Makram believes the answer is simple.
"We do not need your money as much as we need you and your experiences abroad. This is the time to help Egypt," says Makram.
"This is the time each and every one of you abroad should pass your experiences to Egypt and believe that you have a role to play.
"Love your country. Respect your country. Help your country."
---
Subscribe to our newsletter
---