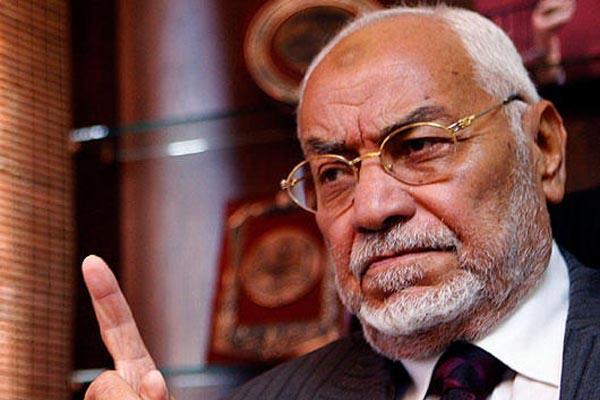 Former Leader of Muslim Brotherhood Mohamed Mahdi Akef died on Friday at the age of 89 years old after a struggle with illness.
Akef had been detained since 2013; the court sentenced him to 25 years in prison.
He was initially convicted on charges of inciting violence and disturbing general security, but The Court of Cassation overturned the sentence in January 2016, to re-trial him.
In January 2017, the medical condition of Akef deteriorated prompting his transfer to a hospital for treatment. He suffered from complications from cancer and other health issues.
"The Egyptian court has refused to release him and he died of intentional medical negligence," a Brotherhood Spokesman Talaat Fahmy told The Associated Press.
Akef, who was born in 1928, served as the Brotherhood's supreme guide from January 2004 to January 2010.
Under his leadership, the Brotherhood won 20 percent of parliamentary seats in 2005 legislative elections turning Egypt's Islamist movement into an opposition force.
The Muslim Brotherhood rose to power in elections after the 2011 revolution that ousted President Hosni Mubarak. The military toppled the group shortly after.
Akef spent more than 26 years of his life in jail, the first time after a failed assassination bid against the former Egyptian president Gamal Abdel Nasser in 1954.
The Egyptian government designated the Muslim Brotherhood a terrorist group in late 2013.
---
Subscribe to our newsletter
---