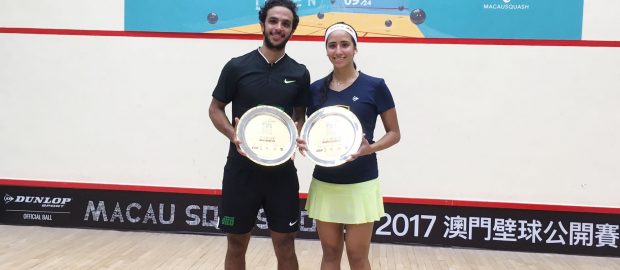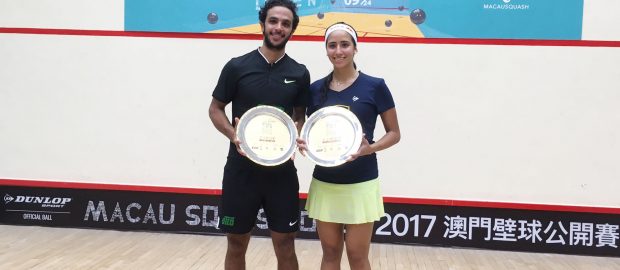 Egyptian Players Nouran Gohar and Mohamed Abouelghar concluded the Macau Squash Open 2017 events, held on 24 September in China, with a double win.

Egypt's Gohar defeated New Zealand's Joelle King, winner of the Macau Squash Open 2016, in the final without losing a single game; the result was 3-0 (13-11/11-7/12-10).
Thanks to Gohar, this is the first time for Egypt to win the Macau Open's women competition.
As for the men's competition, Egyptian Abouelghar beat India's Saurav Ghosal, also without losing a single game, by a score of 3-0 (11-4/11-4/11-4).
The first Egyptian to win the Macau's Open men competition was Omar El-Borolossy in the year 2000. He was then followed by Mohamed El-Shorbagy, Karim Darwish, Omar Mosaad, and Tarek Momen, who won in 2011, 2012, 2013, and 2014, respectively.
---
Subscribe to our newsletter
---