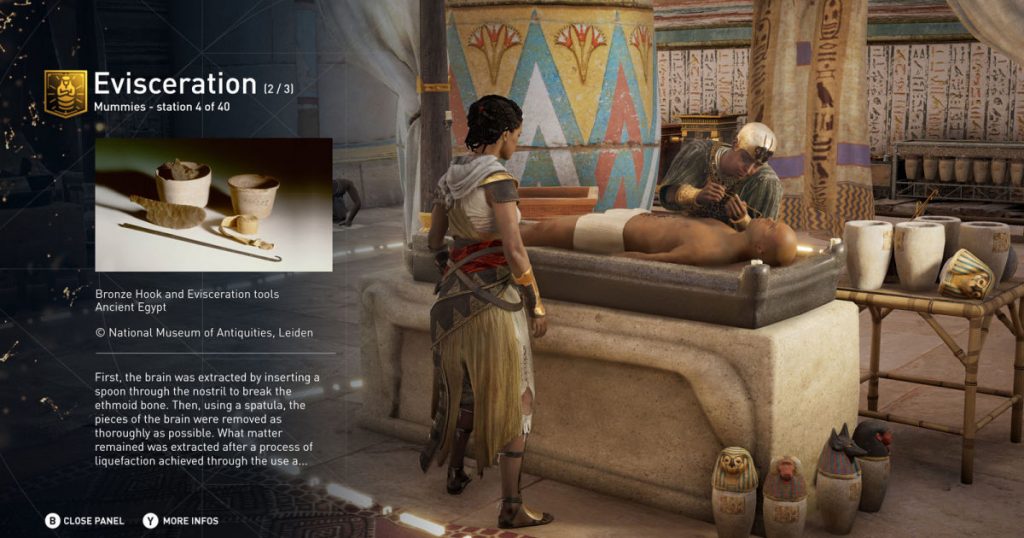 Players will soon have the opportunity to walk through ancient Egypt and explore the Assassin's Creed: Origins' map without the constraints of time limits or combat in an upcoming "Discovery Tour" game mode, announced Ubisoft on Wednesday.
Discovery Tour will transform the detailed Origins' map into an interactive "combat-free living museum, with guided tours that let players delve into its history first-hand," said the company in a statement.
In-Game History Lesson
Origins is being celebrated for its incredibly accurate, thorough depiction of ancient Egypt after Ubisoft garnered the expertise of historians and Egyptologists to recreate the historic landscapes of the Nile delta, Alexandria, the Faiyum Oasis, the Giza plateau, and more.
The Discovery Tour game mode will be an opportunity for the developers to show off their large-scale map whilst teaching players about Egypt's ancient history, with information gathered from prominent sources, such as London's National Museum of Antiquities.
"This is something we've wanted to do for a long time, that we've been asked to do by teachers, by institutions," stated Jean Guesdon, the creative director, in a post on Ubisoft's Blog. "Discovery Tour is another way to enjoy the beauty of the world we've recreated. It's a more educative mode, so it's clearly focused on education and on bringing to people actual facts, more academic knowledge."
Explore a different side of Ancient Egypt with @AssassinsCreed's Discovery Tour, a new combat-free game mode >> https://t.co/gw0xPLoEtq || pic.twitter.com/R38yiiWhmG

— Ubisoft (@Ubisoft) September 27, 2017
Origins offers tours specifically selected by experts in the field of Egyptology, and centred around various landmarks, key figures, or aspects of life in ancient Egypt, such as the mummification process, the Great Pyramids of Giza, and Cleopatra's life and legacy, according to the statement.
"When you start to tour, you will have a path that will lead you from station to station, in order to learn more," said Guesdon. "For example, the mummification process, from the cleaning of the body to the removal of the organs, up to the ritual of the opening of the mouth. I hope that teachers will seize this opportunity to present that to their students, so they can learn with this interactive medium."
The game mode allows players to access the game's map in its entirety, giving them the leisure of strolling from location to location without the threats of in-game battles or having to complete levels.
Discovery Mode is due to be released some in early 2018, and will be available to download for free. Assassin's Creed: Origins awaits its official release for Xbox One, Playstation 4/Pro, and PC on the 27th of October.
---
Subscribe to our newsletter
---