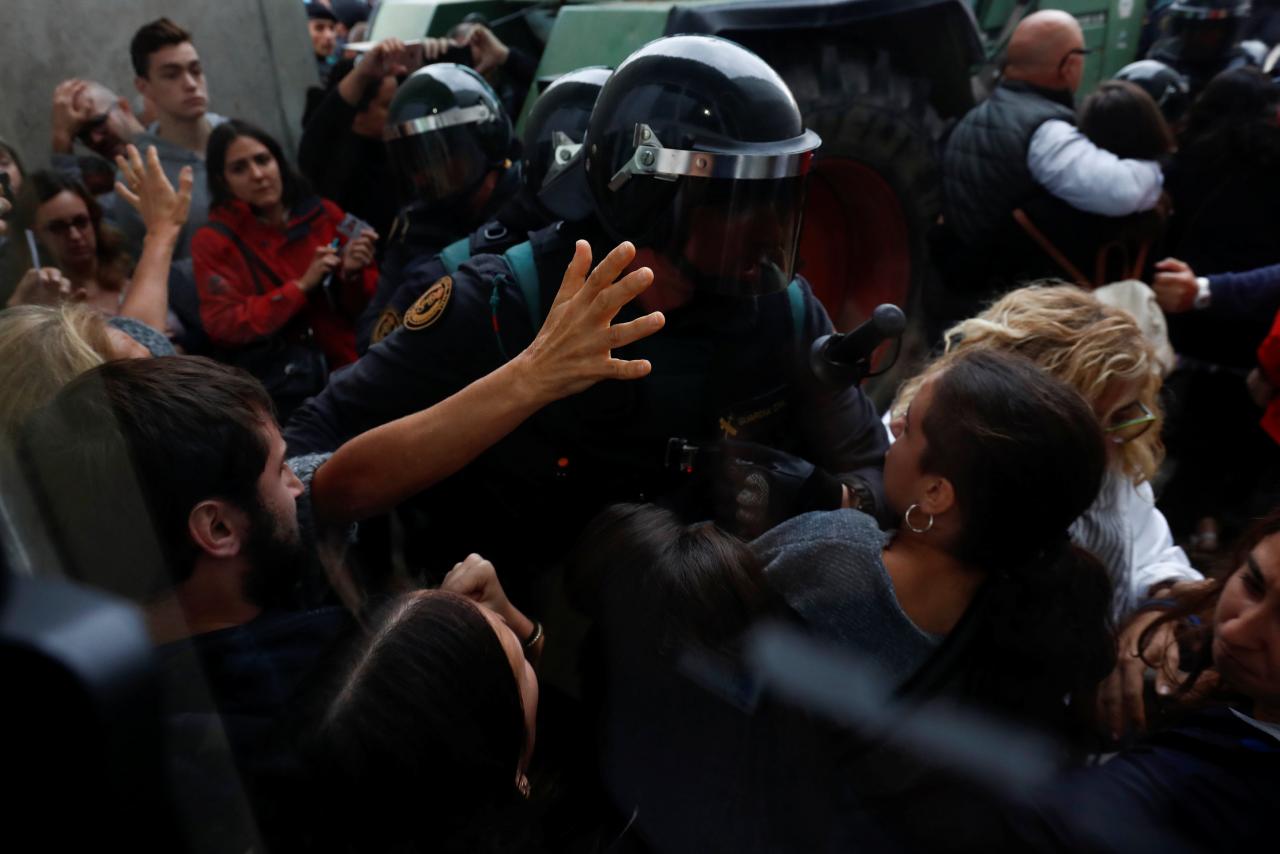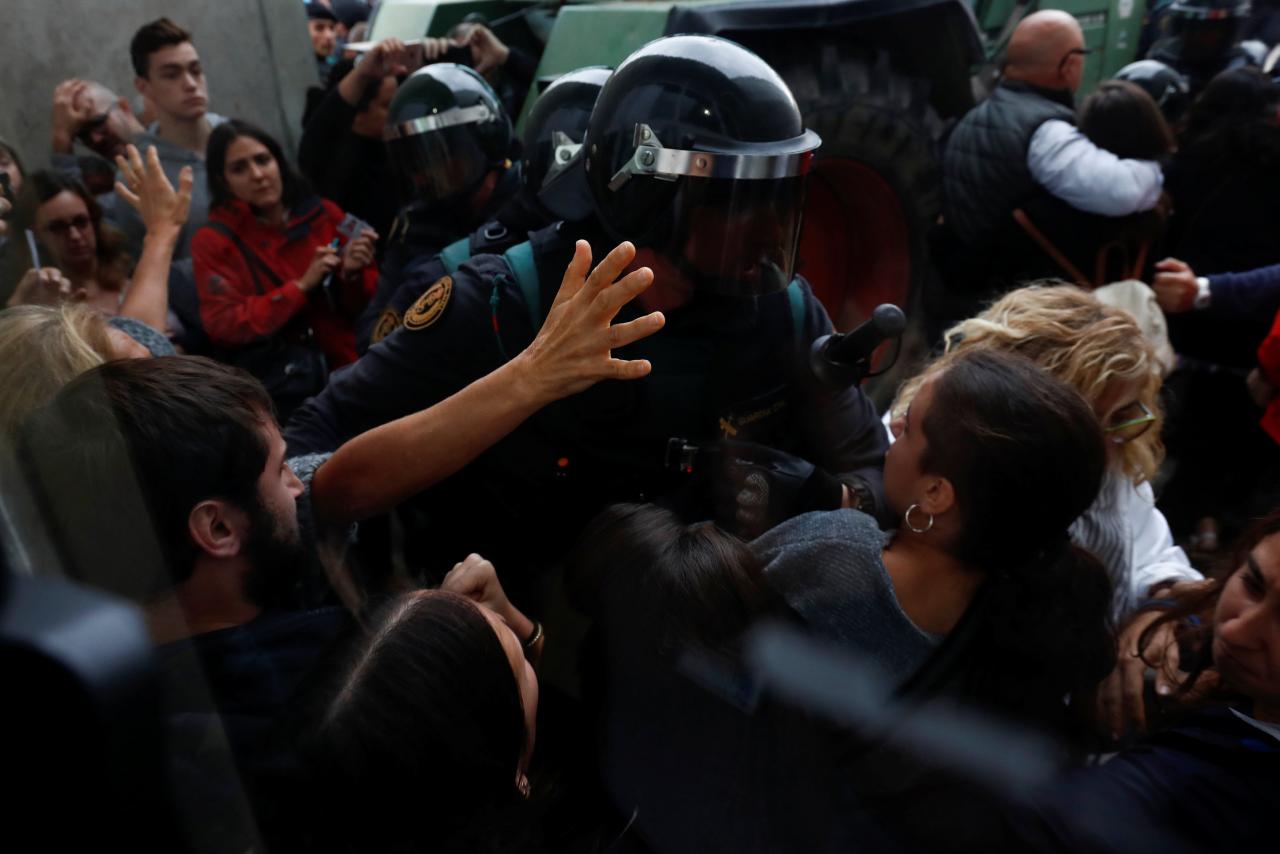 Clashes flared up between the Spanish police forces and the Catalonia's voters in a divisive referendum, leaving at least 300 injured after the police reportedly fired rubber bullets, Catalan officials say.
Catalan voters are heading to polling stations on Sunday to vote for their independence.
The ballot papers contain one question: "Do you want Catalonia to become an independent state in the form of a republic?" and voters respond with a yes or a no.
Spain's capital of Madrid has asserted its control over the rebel region several times.
"Lawmakers approved regional laws to facilitate the referendum and to put its result into effect, even after being warned by the government of Prime Minister Mariano Rajoy that such legislation would violate Spain's Constitution and that Madrid would use all possible means to prevent a referendum from taking place," reported the New York Times.
Police forces are trying to stop the voting process as the Spanish government believes that this referendum is illegal based on what the country's constitutional court declared.
Catalan leader Carles Puigdemont condemned violence against the voters and said it is "unjustified".
Police also confiscated ballot boxes and voting papers to prevent Catalan people from voting. However, the Catalan government announced that people can print the voting papers and use it in any polling stations in case their stations were shut by the police.
Hundreds are still queuing up in front of polling station in order to cast their votes despite the crackdown.
The independence of Catalonia has been an ongoing issue for hundreds of years.
Catalonia has around 7.5 million people; it is situated in the country's northeast. Catalonia accounts for almost one-fifth of Spain's output, the equivalent of Portugal's economy, and has spearheaded Spain's economic development since the Industrial Revolution.
---
Subscribe to our newsletter
---