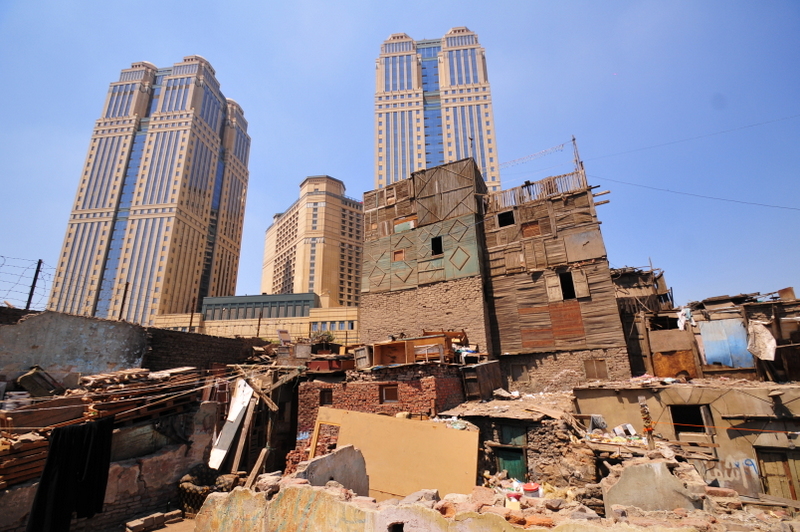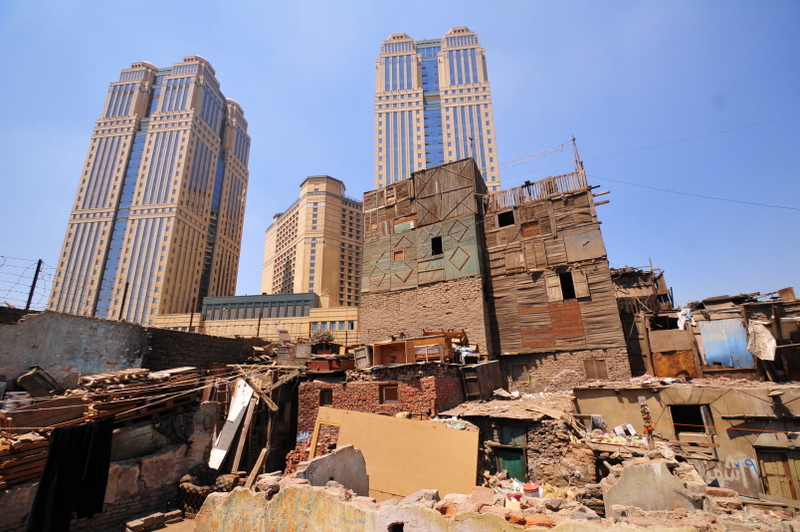 Census official data revealed that the total number of vacant housing units in Egypt is 12.8 million units. There are about 4.6 million that are fully constructed while 4.3 million units are still under construction leaving 2.8 million units are closed, as they are due to be occupied.
The head of Egypt's Statistics Body Central Agency for Public Mobilization and Statistics (CAPMAS) Abu Bakr El Gendy said, in a conference, that the Egyptian population hit 104.2 million; 94.98 million live within Egypt while 9.4 million live abroad.
The conference was held on Saturday to announce the population growth in Egypt for the year 2017. It was attended by President Abdel Fatah al-Sisi, Prime Minister Sherif Ismail, Parliament Speaker Ali Abdel-Aal, as well as a number of Egypt's cabinet and senior officials.
There is a correlation between population growth and the constant increase in housing problems. The growth of a population, if not provided with basic housing facilities, will lead to a housing deficit in Egypt.
In the year 2016, Egypt's Minister of Housing said that 32 state-led development projects will achieve the building of 656,000 new affordable housing units at a total cost of EGP 97 billion. He also confirmed that around 125,000 social housing units have been built to support the less privileged.
Furthermore, the Egyptian government has launched a project with a $US 500 million World Bank load to improve housing facilities for low-income households.
However, Egypt is still facing a critical housing problem.
According to David Sims in his book 'Understanding Cairo', "Of the 17 million inhabitants living in Greater Cairo in 2009, a conservative 11 million – or 63 percent, inhabit areas that have been developed informally or extra-legally since 1960." People who live in the informal settlements are in constant fear of a sudden collapse.
Residents of informal settlements, where 70 percent of the population lives, have complained of lack of access to water and electricity. Moreover, people who live in the informal settlements are in constant fear of a sudden collapse.
In 2008, 50 homes collapsed due to a rock slide in Mansheyet Nasser, an informal settlement, killing 115 residents.
According to Baseera, the Egyptian Centre for Public Opinion, only 56 percent of Egyptian families live in houses provided with sewage systems leaving the rest of the population with no access to it.
Informal settlements in Egypt started around the 1960s due to the immigration movement from rural to urban areas. People started forming informal communities looking for jobs and a better quality of life.
According to Prime Minister Sherif Ismail, during a speech on the inauguration day of parliament's third session on Monday, the rapid growth of Egypt's population will become the main challenge facing the country.
---
Subscribe to our newsletter
---