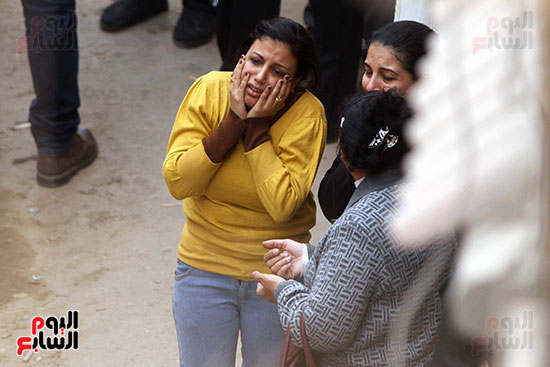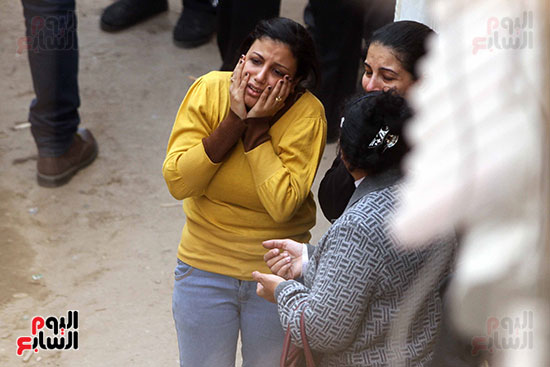 In the latest of the all too frequent tragedies relating to Egypt's housing sector, three residential buildings collapsed in the central Cairo district of Rod al-Farag earlier this week leaving two people dead, including a four-year-old girl, and another seven injured.
Cairo governor Atef Abdel Hamid said that the initial collapse of one of the buildings led to two adjacent buildings collapsing as well, state-run al-Ahram Arabic reported.
While two of them were completely destroyed, the third saw the collapse of two of its three floors.
Civil Protection personnel were dispatched to the scene of the incident to search through the rubble and transfer the injured to nearby hospitals.
The incident occurred on the al-Teraa street in the al-Brens neighborhood in Rod-al Farag, located in the largely underserved working-class Shoubra area.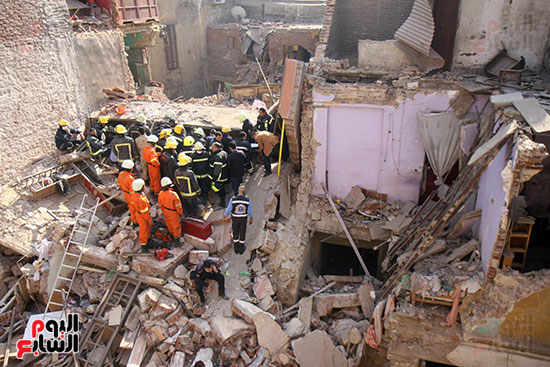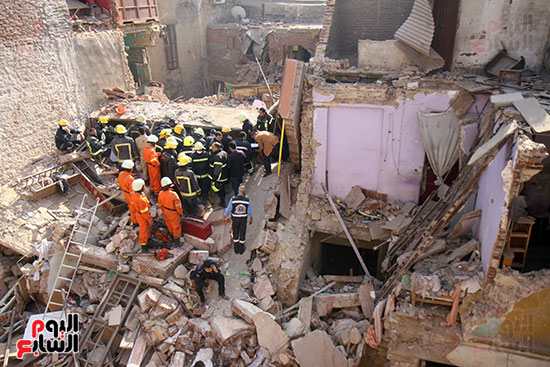 Despite their collapse, district head of Rod al-Farag Abdel Qader Abdel Khaleq said that one of the buildings had been renovated in 2012, privately-run Youm7 reported.
City administration officials went to the scene to inspect the damage and initiate an investigation into the cause of the collapses.
The families who lived in the collapsed buildings, as well as those living in nearby properties, were evacuated and offered shelter in a youth center. However, none of them has as of yet moved into the shelter, claiming that they have the right be given proper apartments to live in, neighborhood residents said in an interview with al-Nahar, as quoted by private newspaper al-Bawaba.
Poor Planning, Deficient Housing Quality, Greed
Once the site of Egypt's largest fruit and vegetable market and known during the last century for its many nightclubs, Rod al-Farag has become one of Cairo's most densely-populated areas with poor infrastructure and a housing sector of sub-par quality.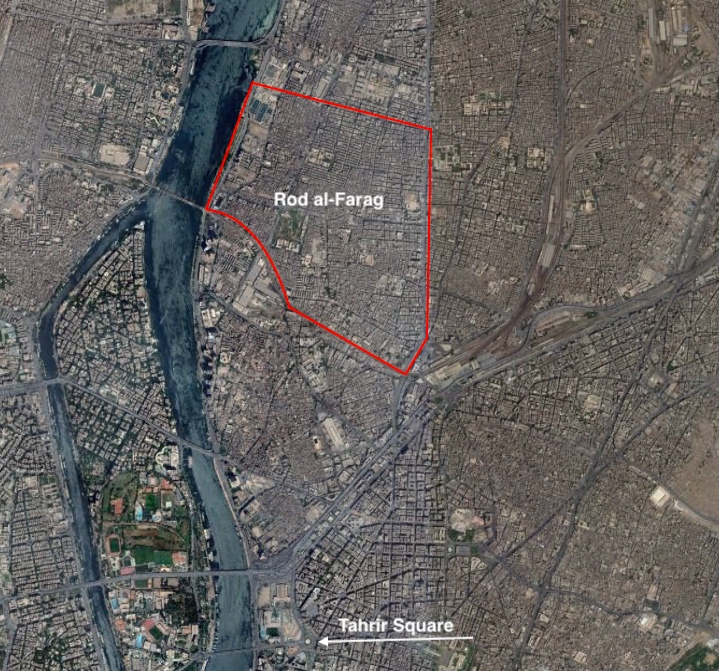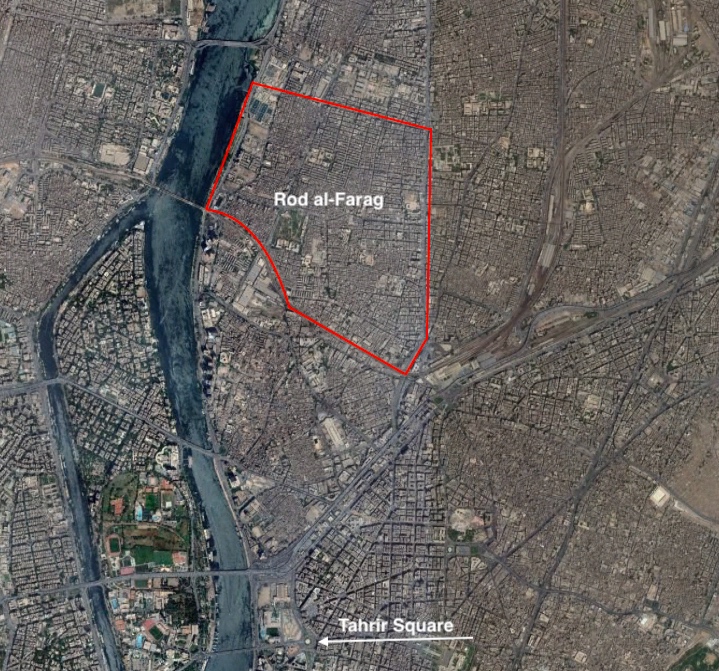 Countless buildings not just in Rod al-Farag and neighboring poor areas but across the teeming capital city of more than 20 million have collapsed over the years. Although reliable statistics are scarce, an indication of the scale of the problem was given in a 2014 report released by the Egyptian Initiative for Personal Rights (EIPR), which said that between July 2012 and June 2013, 392 residential buildings collapsed across Egypt's governorates.
Not surprisingly, most collapses occur in poor, dense neighborhoods in Cairo, Alexandria and other Egyptian cities.
One of the main reasons – 52 percent according to the report – for the periodic occurrence of the disastrous collapses is the lack of proper government regulation of the construction and maintenance of residential buildings.
However, despite the existence of building laws, the authorities' lax enforcement has been responsible for a staggering 90 percent of deaths and 52 percent of families made homeless, according to EIPR.
Poor urban planning practices and building standards are another reason for Egypt's frequent building collapses.
A building engineer in Alexandria told Egyptian Streets that most people working in the real estate investment sector are not engineers and do not, therefore, have any professional engineering expertise, resulting in poorly-planned buildings.
An architectural engineer speaking to Egyptian Streets on condition of anonymity agreed, describing the situation as "an epidemic," and said that "it's cheaper for real estate developers to hire a contractor than an engineer" which can often have a negative effect on not only the safety of the buildings themselves but also the quality of living in them.
"Most contractors don't follow the latest building techniques which can therefore affect the life span of the building or its overall quality."
Older buildings are often poorly maintained, partly due to a 1977 rental law that freezes rental costs and enforces the renewal of the contracts between tenants and landlords. Applying to buildings constructed before 1996, apartments affected by the law are often passed down to the next of kin through generations, without any change in rental values, leaving building owners unable to gather sufficient rents for renovations. Instead, it often becomes cheaper for them to let the buildings deteriorate and eventually collapse. But in a country where about half of the population live under the poverty line and with commodity prices left soaring following last year's currency devaluation, many tenants would be unable to afford rent increases.
Meanwhile, newer buildings are often constructed with poor and unsafe building materials to keep costs down, which, without proper and regular maintenance, can result in collapse.
The government argues that the reason for the frequent building collapses is that these buildings have been constructed without legal permits. In fact, Egypt's Ministry of Housing has said that, since the 2011 uprising, hundreds of thousands of buildings have been constructed illegally across the country.
However, while Egypt's flourishing real estate sector is largely concentrated on up-scale developments where lucrative deals can be struck, affordable housing is not readily available to the popular classes, forcing them to resort to often unsafe, informal housing solutions.
While the government in 2015 pledged to build one million homes in the coming five years to accommodate its growing population, recent figures released by Egypt's official statistics agency CAPMAS revealed that the number of vacant housing units in Egypt currently stands at 12.8 million.
Speaking at a panel discussion during the recent Sustainable Cities week in Cairo, Kareem Ibrahim, co-founder of the urban development group Takween, said that Egypt's so-called "housing crisis" is not, in fact, a housing crisis, but rather a real estate sector problem whereby wealthy Egyptians buy properties or empty land plots as investments, which they then sell after their value increases after years of being unused.
Until Egypt's real estate sector shifts its priorities away from only seeking profitable returns and instead start providing housing solutions beneficial to all, construction of poorly-maintained illegal buildings will continue in Egypt. Meanwhile, the regularly-occurring, yet equally disastrous, building collapses will most likely continue to remain a striking feature of Egypt's cities.
---
Subscribe to our newsletter
---