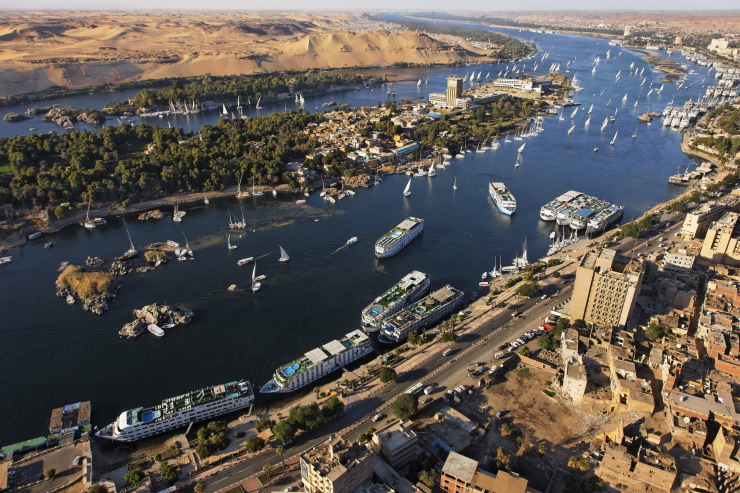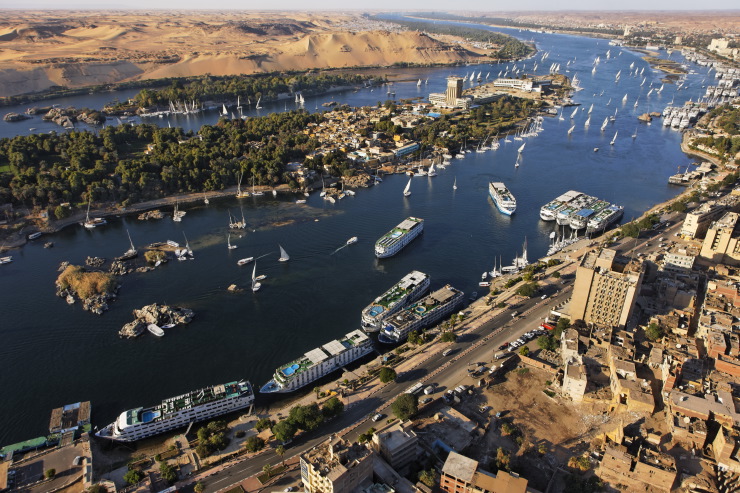 Plans for the establishment of an environmentally-friendly 'smart city' in Egypt's southern governorate of Aswan was announced on Sunday by governor Magdy Hegazy, al-Masry al-Youm reports.
The new city, which is to be built on approximately 4000 feddans in the Western Desert, is to be part of a new urban expansion scheme aiming to accommodate the increasingly growing population in the old city of Aswan.
Hegazy, on a field visit to the site of the new city along with officials from the ministries of Urban Planning, Environment, Health and Manpower, said that the new urban expansion project is named Aswan 2052.
The city plan includes various housing schemes that would accommodate different socio-economic classes, an ear-marked area for investment in tourism, areas for commercial activities such as malls and theaters as well as public green spaces, the governor said, according to Youm7.
He added that the city is also to house a complex of medical centers that would be built according to an "international architectural style".
Egypt has been building so-called 'new cities' in its vast desert since the late 1970s when the government initiated a large-scale urban expansion program. As part of a global trend, often referred to as the "New Towns Movement," one of the main reasons behind the urban expansion was to alleviate population pressure from the narrow Nile Valley where most of Egypt's people reside.
Egypt has constructed some 23 new urban settlements since the 1970s, with more in the pipeline, including the not-yet-finished New Administrative Capital, slated for inauguration next year.
The urban expansion scheme has been heavily criticized by urban development experts for not developing existing cities, which suffer from major congestion problems, insufficient infrastructure, and pollution.
Another critique is that none of the new cities have fulfilled their population targets, and have been described as ghost towns, as many of the housing units there remain vacant.
In addition, land speculation has become a major problem and the government has been criticized for prioritizing the interests of private investors who buy plots of land and sell them to the highest bidder when prices go up.
Meanwhile, Egypt is suffering from a housing crisis, whereby the state is failing to accommodate the housing needs of an increasingly growing population.
---
Subscribe to our newsletter
---