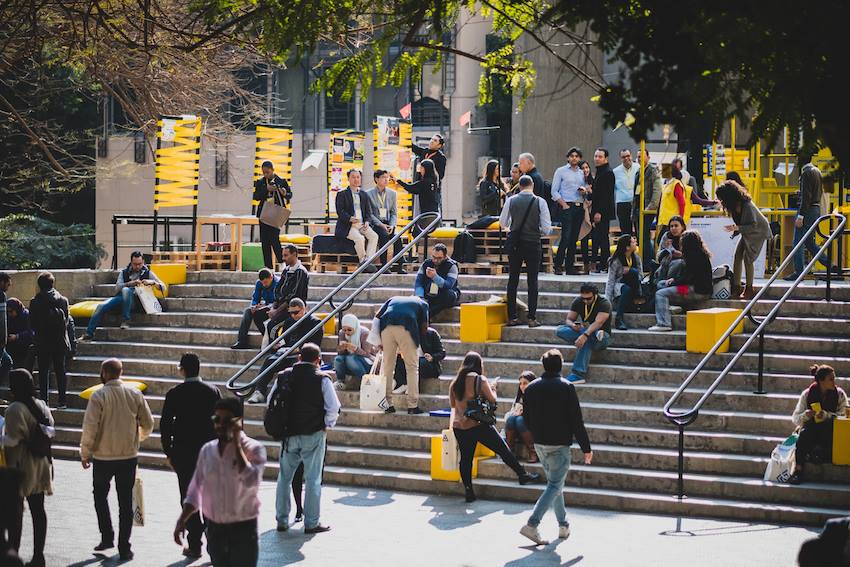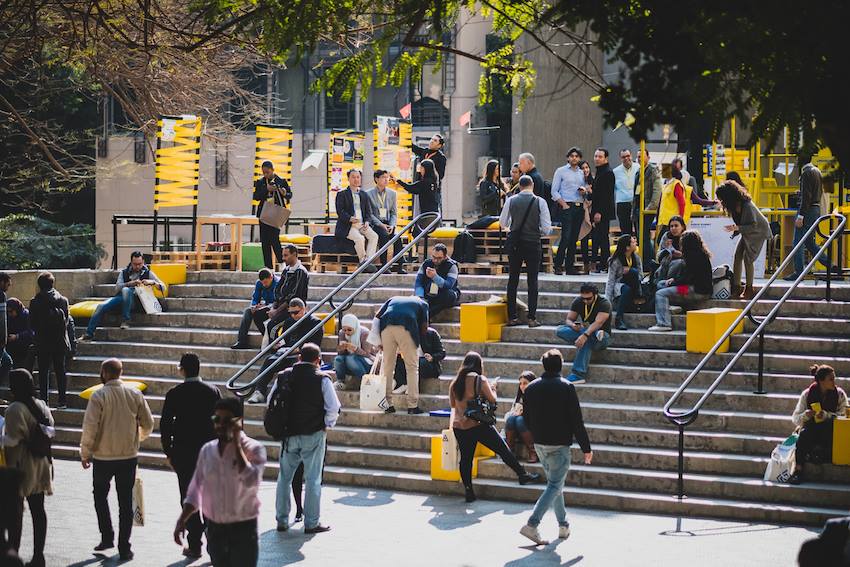 As many as 13 Egyptian startups made the Forbes list of the Arab world's top 100 startups in 2017.
The list, according to Forbes, comprises emerging entrepreneurial innovations that "championed the most innovative ideas and received the most external funding in the last year."
To make life a little bit easier, Egyptian Streets decided to break down the 13 Egyptian startups that made the list.
Vezeeta
On the fifth place of the 100 startups is Vezeeta, a company on the forefront of changing the way we book doctors' appointments. A digital healthcare booking platform for both patients and doctors, the business is creating what it calls a "healthcare ecosystem" by connecting healthcare providers and patients through a web-based app. Instead of being put on hold on the phone you can just search for doctors in your area through the app and book an appointment immediately. Founded by Amir Barsoum and Ahmed Badr, Vezeeta was established in 2012 and is, now, tolling $US 11 million in investor funding.
Instabug
Next in the Egyptian line of startups is Instabug, ranked 40th on Forbes' list. Instabug is a software company, founded in 2012, offering bug and crash reporting on more than 12.000 mobile apps. As of this year, it has been used in over 800 million devices and is considered one of the fastest growing "software as service" companies around the world. Instabug was founded by Omar Gabr and Moataz Soliman in Cairo, it has received increased international recognition. In 2013, Instabug was ranked first at the MIT Enterprise Forum Arab Startup Competition, while, in 2016, it was named the number 1 startup in Egypt by Forbes.
Edfa3ly
Ranked 43rd on the list is online ordering app Edfa3ly. Funded with $US 2.5 million, the company describes itself as a "personal shopper" that helps customers to shop from any store or website in the United States. By using the app, the company makes sure the items are shipped from the US direct to their doorstep and simplifies the payment procedure. Edfa3ly was founded in October 2010 by Mohamed Attya, Mohamed Hisham and Ahmed Mohamed and houses offices in Egypt as well as warehouses in the states.
Yaoota
Making 48th place is the company Yaoota. A shopping engine helping customers to navigate Egyptian online stored, the startup offers comparisons between products and their prices. Founded in 2014 by Sherif ElRakabawy and Mohamed Ewis,
Wuzzuf
Egypt's top recruitment site performs as a hub for many job seekers to find an employment opportunity. Wuzzuf continues to develop innovative online recruitment solutions for top enterprises and organizations. Since May 2012, more than 100,000 job seekers have been hired directly through the site. Ameer Sherif is the CEO and Co-Founder of BasharSoft, the holding company of Wuzzuf. It made it to the 51st place of the list.
Eventtus
Egypt's most engaging events application that brings closer to the heart of Cairo among other events in different cities. Co-founded by Mai Medhat, Eventtus brings global attention to Egypt's growing technology and entrepreneurship ecosystem. Medhat inspired many across Egypt as she spoke on stage with U.S. President Barack Obama and Facebook's Marck Zuckerberg on Friday 24 June. It ranks Ranked 54th on the list.
Elves
Ranked 59th on the list, Karim Elsahy and Abeer Elsisy aim to make your life easier through a 'personal little helper'. Elves topped their innovation with a real human experience that allows users to communicate with an assistant to offer help to search, book, buy and deliver presents at the click of a chat button. The application is also integrated to Facebook Messenger. Elves ranked 6th on Forbes list for 20 Most Promising Startups in Egypt.
ElMenus
For food lovers out there, Elmenus made everybody's life easier. Elmenus is a food discovery platform with over 3000 Restaurant menus and 300.000 dishes to help you decide what to eat. From Argentinian, Asian, Australian, French and many different cuisines, it delivers your choice at your doorstep. Elmenus was founded in 2011 by Amir Allam. It ranked 67th on the list.
Aqarmap
On 75th place, we've got Aqarmap. Founded in 2011 by Yemeni-American Amad Almasodi, Aqarmap is considered to be one of the leading real estate portals in Egypt as well as Saudi Arabia.  With one million visitors to the website and app each month, the startup is a testament to the growing real estate market in Egypt. In 2016, the company managed to sell more than 17.000 properties with a total worth of more than $US 550 million.
Chaino
Social media platform Chaino ranks 75th on Forbes' list. Allowing users to control what they are seeing instead of the usual algorithms provided by platforms such as Facebook and Google, the company says that "On Chaino, you can be personal again. You share your personal stuff easily with the right people. And when you delete something, it disappears forever". Founded in 2015, it is funded with $US 1.4 million.
Yumamia
Part of the growing food startup industry in Egypt, Yumamia comes out on place 84. A peer-to-peer foodie app, the business describes itself as a "junk-free food delivery service" and has been called "the Uber of food". Yumamia was established in 2014 and has since allowed users to easily order food to their door-step.
GoodsMart
Featured in Egyptian Streets in 2016, GoodsMart is an Egyptian online supermarket allowing customers to shop groceries through a mobile app and have them delivered directly to their door. Founded by four brothers, Amr, Tarek, Rami and Ahmed in 2013 – but launched in 2015 – GoodsMart claims to be "completely unique" in the ease by which customers can have groceries regularly delivered and the thousands of products from multiple suppliers they can choose from. One of the founders said that "our clients will no longer have to go through the hassle of driving around or paying multiple delivery fees to get their goods from the finest shops in town, now they can find it all in one place, GoodsMart."
Zee3
Last but surely not least, we've got Zee3, a talent scouting business founded by Sherif Hossny in 2012. Originally a traveling audition booth, Zee3 has quickly become one of the Middle East's top talent recruitment platforms, attracting 25 million views for its online show. Ranked 100th on Forbes' list, it is funded with a total of $US 1.7 million.
---
Subscribe to our newsletter
---