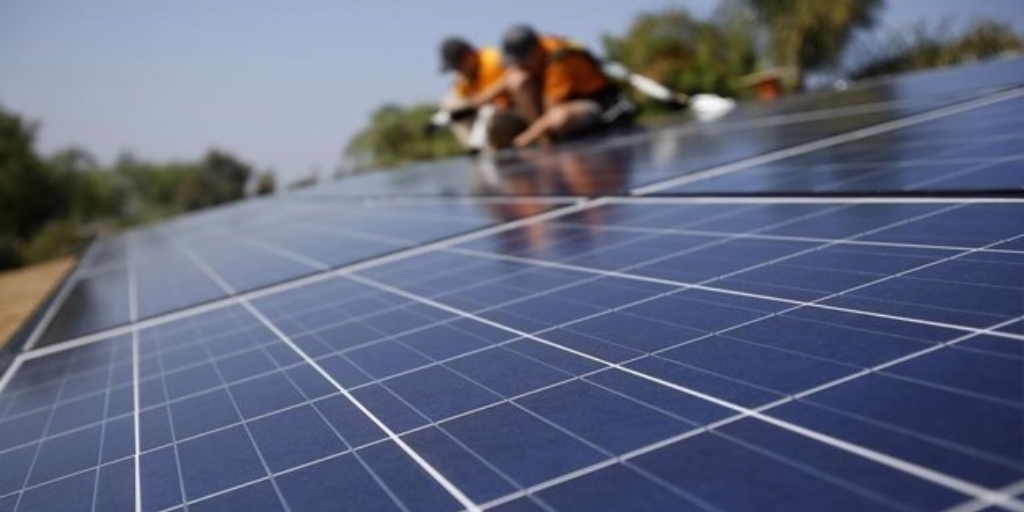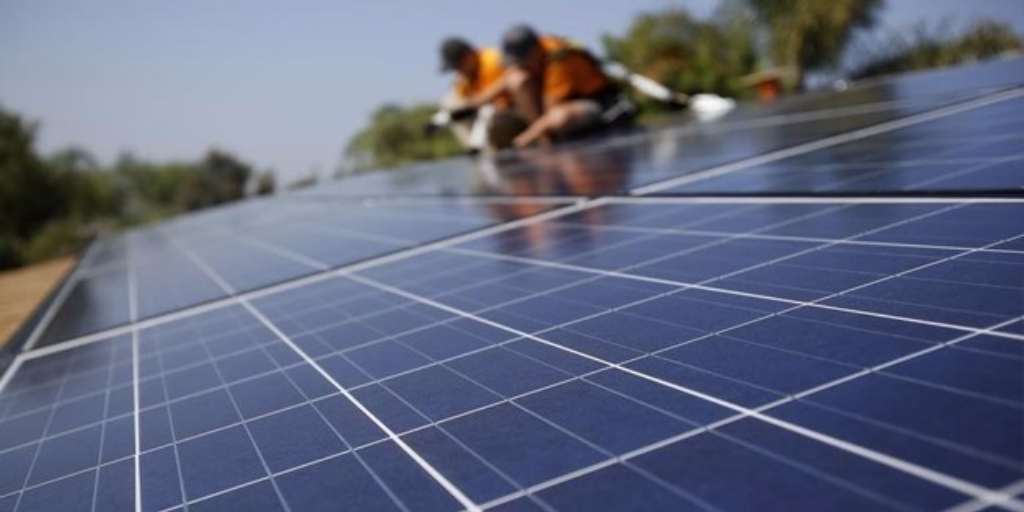 With the approval of three new solar power plants under a $US 500 million financing package by the European Bank for Reconstruction and Development (EBRD), investments in Egypt's solar energy sector hit record levels in 2017.
In a press statement on Wednesday, EBRD said it is providing $US 73 million for the construction and operation of three solar photovoltaic power plants in Egypt's southern province of Aswan with a total capacity of 120 megawatts.
According to the bank, these plants "will contribute to a reduction of approximately 150,000 tonnes of CO2 emissions yearly and will help the economic development of the Aswan province."
The new plants, set to become the largest solar site in Africa, is part of a financing framework worth $US 500 million for renewable energy in Egypt. The framework includes 16 new solar power plants, making the EBRD the "single largest investor in renewable energy in the country."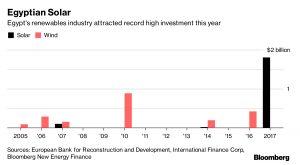 Harry Boyd-Carpenter, head of EBRD's power and energy utilities told Bloomberg that "because it's got the right regulatory framework in place, Egypt has been able to attract all of these different investors and should comfortably get more than a gigawatt of capacity financed this year."
While Egypt's energy sector is heavily dominated by oil and gas, the new plants will be "the first private utility-scale renewable-energy projects in [the] country".
Egyptian Prime Minister Sherif Ismail signed on Tuesday the final agreement to establish the three new plants in the Benban area of Aswan.
The minister stressed during a press conference after the signing ceremony that the government is increasingly focusing on developing the country's renewable energy sources.
"We aim to reach 37 percent" of total energy output, he said.
The construction of the solar plants will be completed by the end of next year.
---
Subscribe to our newsletter
---