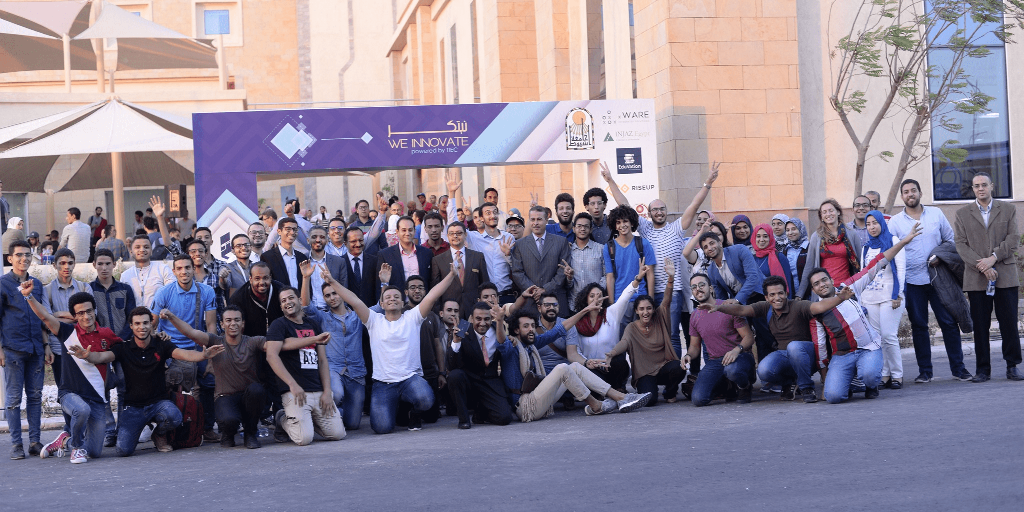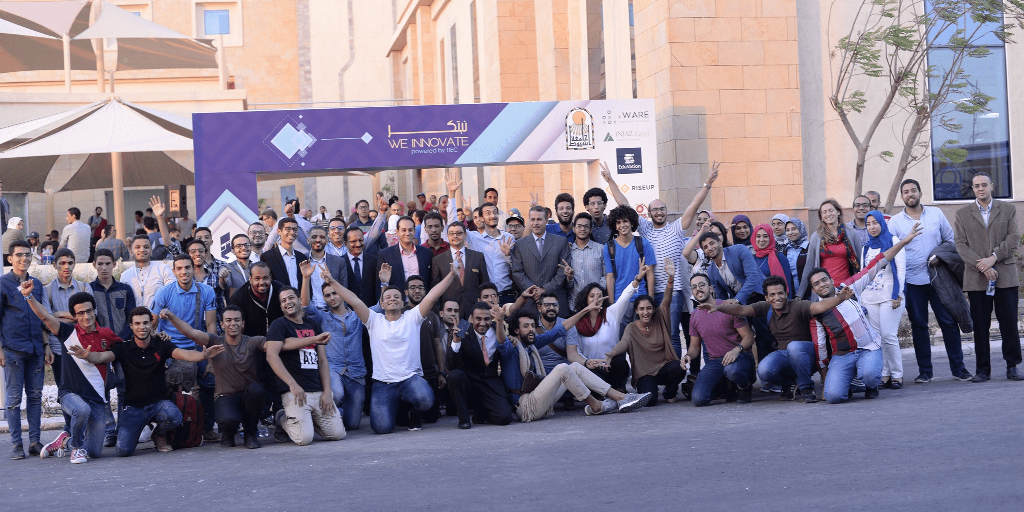 Entrepreneurs gathered in Assuit City to take part of 'We Innovate' initiative, entrepreneurship and innovation hub dedicated to the youth of Upper Egypt, on October 15.
We Innovate aims at bringing entrepreneurship to Upper Egypt in attempts to create an ecosystem for entrepreneurs from Upper Egypt to launch their startups.
Egyptian Streets spoke to Farah Abdelbaki, We Innovate event coordinator, to tell us more about the initiative.
What is 'We Innovate'?
We Innovate is an entrepreneurship and innovation hub located at the technology park "We Park" in New Assiut City. It aims at supporting the youth of Upper Egypt with the necessary space and resources to innovate, create and run startups. The park is supported by the Ministry of Communications and Information Technology (MCIT) and managed by a consortium of partners consisting of the Greek Campus, RiseUp, Flat6Labs, Injaz, Nafham, Education, XWare, UE Systems and Assiut University.
How do you aim at inspiring entrepreneurship in Upper Egypt?
We plan on spreading awareness about entrepreneurship through ideation workshops, hackathons and presenting numerous role model entrepreneurs and examples of scalable tech-enabled startups. We aim to inspire innovation to allow youth to solve their local market gaps efficiently.
What are the most pressing challenges you aim at exploring through 'We Innovate'? And how are you responding to them?
The biggest challenge is the migration of talented youth from their cities to the capital. We aim at responding to the issue through running entrepreneurship education programs, starting from school years to build an entrepreneurial capacity from an early age. Also, during college years, they would find available resources from startup competitions to incubation programs. Entrepreneurship education programs, startup competitions, and incubation programs function as tools to facilitate managing startups from different cities around Egypt instead of moving to Cairo.
What do you plan on achieving through 'We Innovate'?
Decentralize the resources that startups need in addition to increasing the accessibility to assets across Upper Egypt. We plan on creating world-class techies in Upper Egypt. We hope that the startups would create a more diverse market working within unconventional industries and thus creating a more self-sufficient market. We plan on putting cities with no touristic appeal on the map of trade by putting inspiring them to use technology and have an online presence. By creating all of the above, creating more job opportunities would be one of the most fundamental results.
How do you plan on sustaining your efforts in Upper Egypt?
By creating a generation of leaders who are capable of being entrepreneurship trainers, startup coaches, entrepreneurship program coordinators and competition organizers. They are the ones who can take ownership of what we are starting today and make it sustainable.
What is the kind of support you need to meet your goals? 
We need people to believe that youth, in Upper Egypt, have the capacity to innovate and do amazing work; all they need is guidance and the right opportunity.
We need the support of experienced entrepreneurs and developers to share their know-how in Arabic, and to become mentors for promising youth in Upper Egypt. We would like more experts to contribute in spreading awareness about development through innovation. Also, utilizing technology and market trends in order to have more relevant experience to the market today.
---
Subscribe to our newsletter
---