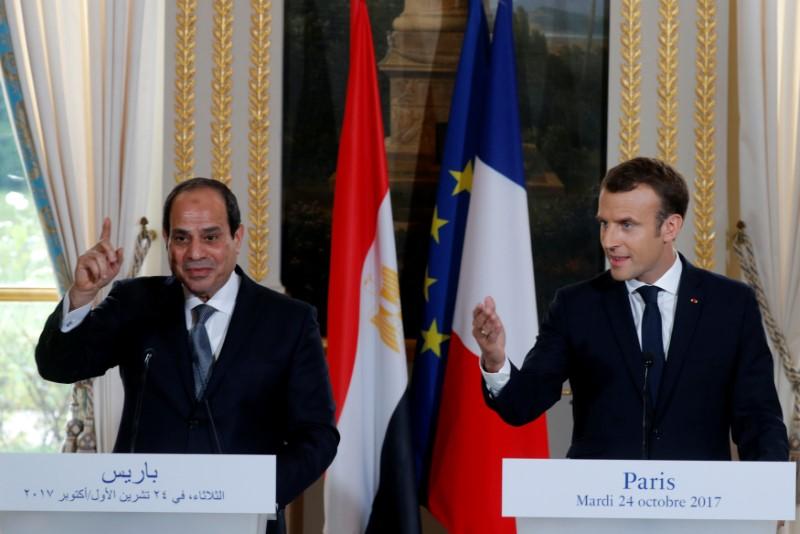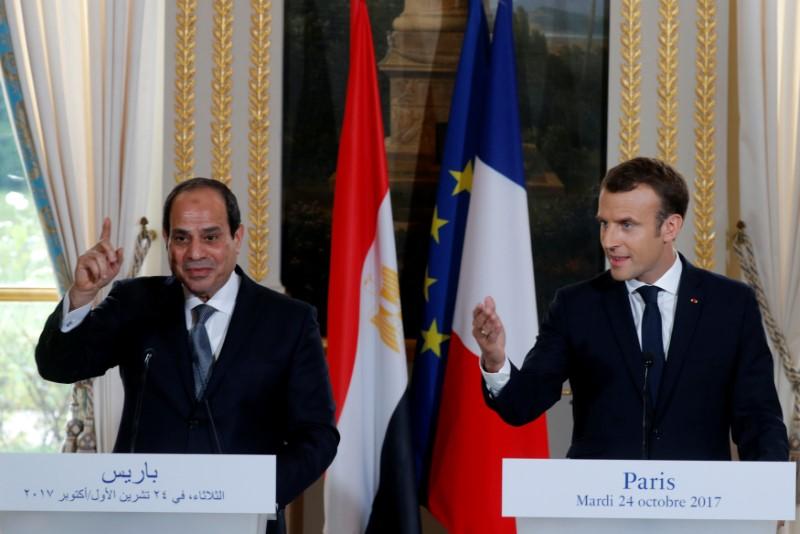 France's president Emmanuel Macron stated on Tuesday during a press conference with Egypt's president Abdel Fattah Al-Sisi that he refuses to intervene in Egypt's domestic affairs.
"I believe in the sovereignty of states, and therefore, just as I don't accept being lectured on how to govern my country, I don't lecture others," Macron said.
The statement of Macron came after he had been urged by multiple rights groups to touch upon the human rights situation during his meeting with Al-Sisi.
In response to a question pertaining to the human rights record in Egypt, al-Sisi asserted that he is responsible for 100 million citizens.
He said that there are several rights other than the political rights, including the right to education, healthcare, and rights of martyrs. He, however, said that these basic rights are not covered in Egypt due to the challenges the country is facing.
"We are not in Europe, with its cultural and intellectual advancement. We are in a different region," al-Sisi said.
On a different note, Macron stressed the importance of cooperation with Egypt, specifically regarding security measures to combat terrorism in the region.
Macron said that Egypt and France share a close strategic partnership, describing Egypt as a key ally to demolish terrorism in the Middle East.
Prior to the press conference, the two presidents held a discussion that touched upon means to boost cooperation in fields of politics, economy and military ties.
"France is standing with Egypt's in its fight against terrorism because its security is also our security," Macron added.
Both presidents witnessed, on Tuesday, the signing of major cooperation agreements and memoranda of understanding.  These agreements aim to boost cultural, educational and scientific cooperation and were signed by Egypt's foreign minister Sameh Shoukry and his French counterpart.
Al-Sisi was welcomed in France on Monday by French Defense Minister Florence Parly for a three-day visit.
Egypt and France have sealed several arms deals since 2015, not only on the military level but also in fields of energy as well.
In an interview with France24, al-Sisi confirmed that there are no political prisoners in Egypt. However, he said that everything has been done "according to the law within its jurisdiction".
---
Subscribe to our newsletter
---