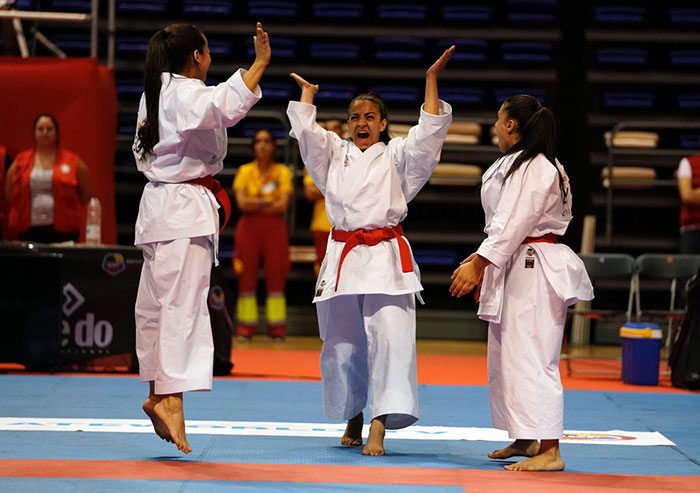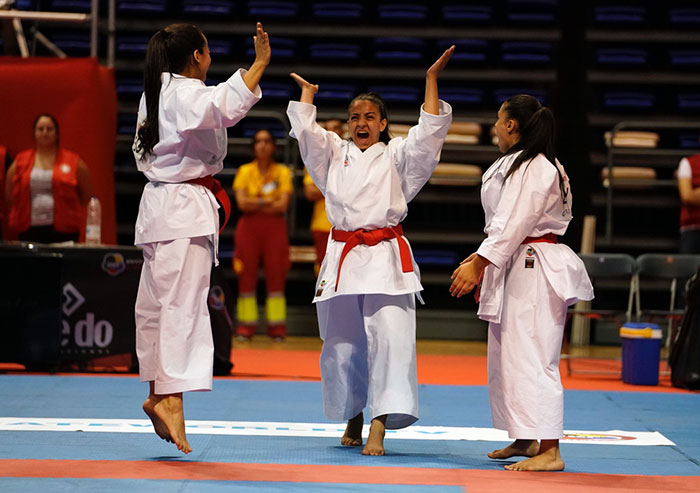 Egypt came in second place at the World Karate Championships, for youth under 21 and juniors, and won a total of 15 medals at the competitions that took place in the Spanish city of Santa Cruz de Tenerife from October 25 to October 29.
The national Karate team, who participated with 35 players, achieved seven bronze medals, five gold, and three silver medals.
The gold medals were obtained by Reem Ahmed, Salma El-Shafei, Abdallah Hesham, Ahmed Al-Masry for categories -48 kg, -53 kg, -68 kg, -84 kg respectively. The female kata team won the female kata team competitions.
Egypt's kata male team which includes Ahmed Al-Katby, Mostafa Al-Ghobashy, and Mahmoud Amr won silver of the kata males team competition. Mohamed Salah won silver at -52 kg, Momen Saeid at -67 kg.
Nourhan Sweidan, Mostafa Al-Ghobashy, Omar Ashraf, Abdel Rahman Mohamed, Malek Salama, Ferial Abdel Aziz and Menna Shaaban won bronze medals at the competitions.
Japan was the country which achieved the highest number of medal reaching 18 medals, 10 gold medals, seven bronze and one silver.
---
Subscribe to our newsletter
---