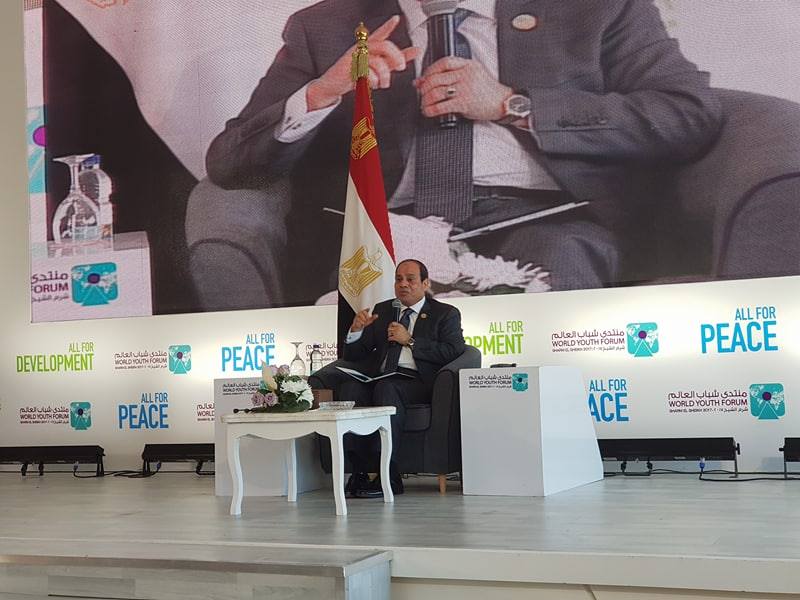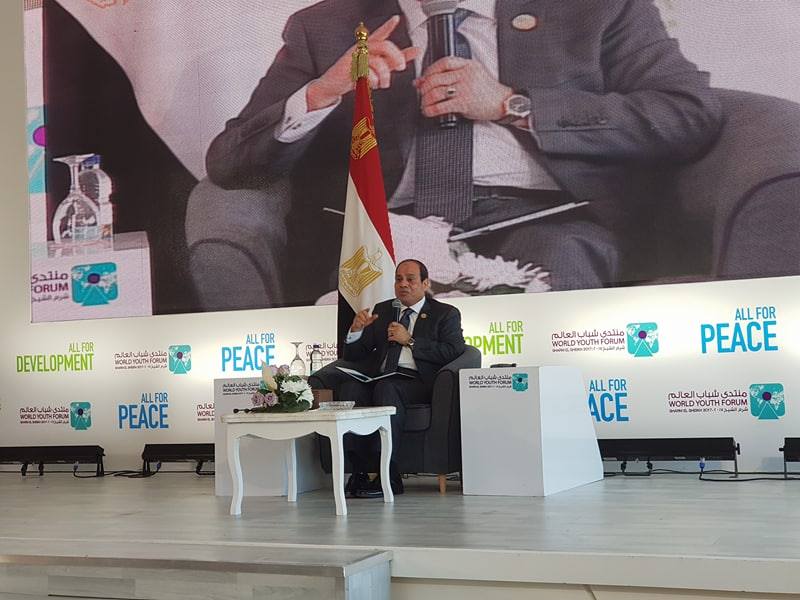 President Abdel Fattah al-Sisi held a discussion on Tuesday with about 100 Egyptian expatriates and foreigners during the World Youth Forum (WYF).
The president opened the floor for all the attendees to ask questions. The discussion with the president led to tackling multiple issues in Egypt including education, media and its role, and terrorism.
During the discussion, al-Sisi revealed that Egypt's next presidential elections will be held in April 2018, stressing that he will support whoever the Egyptian people choose and will wish them all the best.
In an interview with CNBC on the sidelines of WYF, al-Sisi said that he will not seek a third-term as a president. He confirmed that he respects the constitution that stipulates that Egypt's president should only stay for two terms, four years for each one.
Nonetheless, he didn't specify whether he will run for the next elections or not.
While the WYF is primarily promoting the celebration of diversity, al-Sisi spoke about how Muslims should respect other religions and not try to impose their religious views on everyone else.
Additionally, al-Sisi said during his meeting with Egyptian expatriates and foreigners that it is not up to him to promote secularism and separate politics from religion. However, he said that it, in essence, depends on the social mentality and what the society thinks.
One of the prominent issues that the president also discussed was rebuilding and restoring Egypt.
"Progress of countries doesn't happen overnight, not even in days, weeks, or months," al-Sisi said, adding "In all countries, the problems take years to be solved on the assumption that they will be a part of a thorough reform plan."
Early on Tuesday, al-Sisi also held an open discussion with all the youth attendees.
WYF is currently being held in Egypt's city of Sharm al-Sheikh. Hundreds of youth from Egypt and around the world are participating in the conference.
---
Subscribe to our newsletter
---