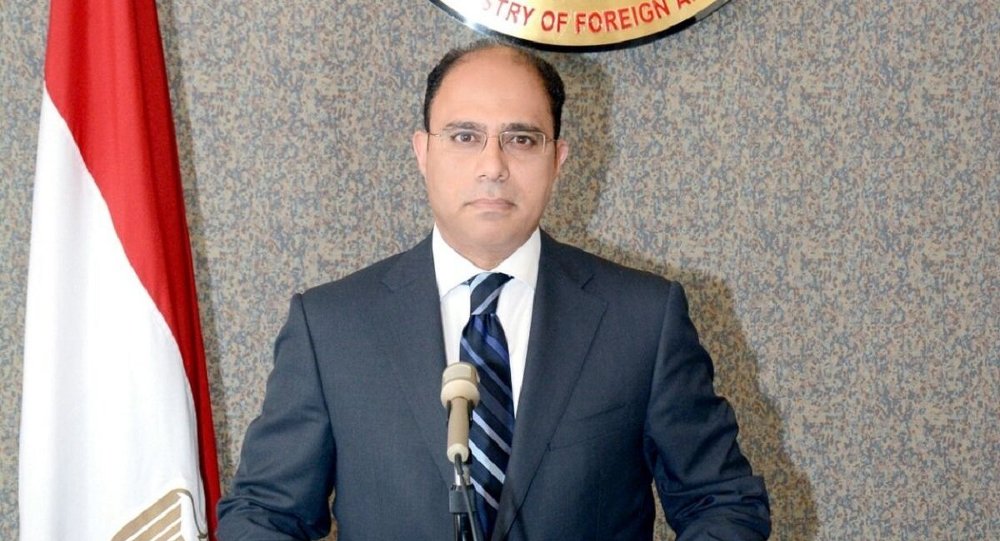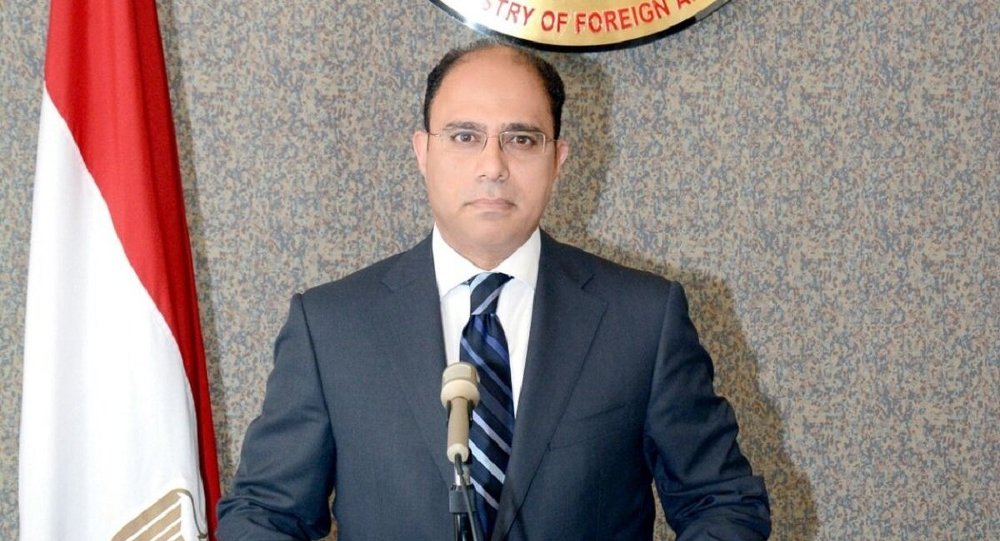 The Spokesperson of the Ministry of Foreign Affairs of Egypt, Ahmed Abu Zeid, has commented on an opinion article published by The Guardian saying that he is "shocked and outraged".
Abu Zeid further added, through his official Twitter account, that "Stark [who wrote the article] example of double standards & glorification of terrorism."
Shocked & outraged to read @guardian article by Simon Tisdall. Stark example of double standards & glorification of terrorism. Security Council res. 2354 condemns in the strongest terms the repudiating attempts at the justification or glorification of terrorist acts. #SinaiAttack

— Egypt MFA Spokesman (@MfaEgypt) November 26, 2017
The article titled "The 'iron fist' response to terror attacks in Egypt never works" suggests that "Egypt's recent history shows that indiscriminate military responses to terror only escalate the situation".
The writer goes on explaining Egypt's response to terror attacks citing the statements of the military confirming the elimination "of a number of outposts used by terrorist elements,"
"If only it were that easy. If Sisi and his generals knew the location of such terrorist outposts, why had they not already been destroyed? It is probable the targets were chosen randomly and yet more innocent lives may now have been lost. This, in turn, may exacerbate Egypt's long-running problem with Islamist insurgents." quoting part of the article.
These comments come days after a terrorist attack on al-Rawda mosque in Egypt's North Sinai region left 305 people killed and more than 109 injured.
This is the deadliest terrorist attack in Egypt's modern history.
Egypt's president Abdel Fattah al-Sisi offered his condolences to the families of the victims and promised that Egypt will "respond to this terrorist attack vigorously."
He further added that "what is happening in North Sinai is a real reflection of our efforts to combat terrorism, and Egypt is in this war alone on behalf of the region, and the entire world" al-Sisi went on to say.
Moving back to the article, the writer goes on listing series of events that escalated violence rather than stop it.
"Long experience shows that more killings, repression and dictatorial rule are not the answer for Egypt, any more than for other post-Arab Spring countries," he said.
"Until the state rejects systemic violence as a form of policy, the violence of non-state actors will persist and grow," the writer concludes.
---
Subscribe to our newsletter
---