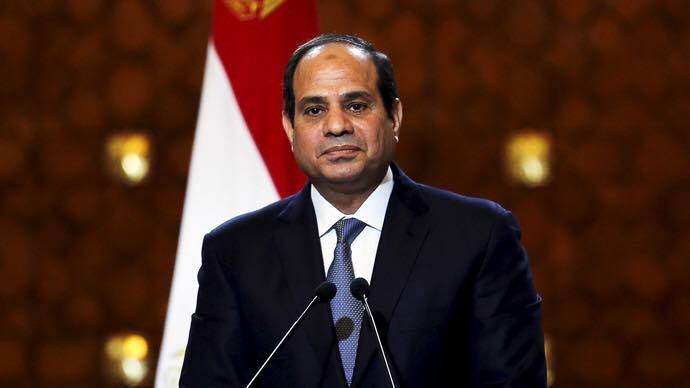 Egypt's president Abdel Fattah al-Sisi offered his deepest condolences to the families of the victims after at least 305 people were killed and more than 109 injured in an attack in North Sinai.
"It is a cowardly attack that aims to destabilize the [country's] unity, spread bitterness, and make us doubt our abilities," al-Sisi said while addressing the nation, adding, "however, this attack will do nothing but make us stronger and more persistent to combat terrorism."
The president further promised that Egypt's army and policemen will shortly reestablish control and security, asserting, "we will respond to this terrorist attack vigorously."
"What is happening in North Sinai is a real reflection of our efforts to combat terrorism, and Egypt is in this war alone on behalf of the region, and the entire world" al-Sisi went on to say.
The president said that Egypt will stand strong in the face of terrorism, and will continue its war against it. He further described this war as "noble because it is against killers and extremists".
Unidentified terrorist stormed Al-Rawda mosque early on Friday with explosives and heavy weaponry during the Friday prayers and opened fire on worshippers.
The attack is considered to be the deadliest in Egypt's modern history. Egypt's presidency announced three days of mourning following the attack.
Watch the full speech below: