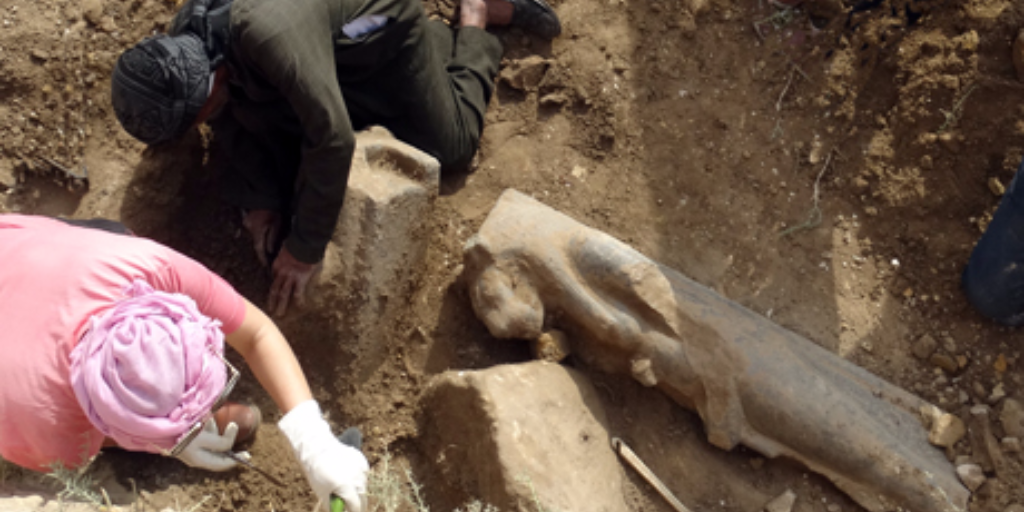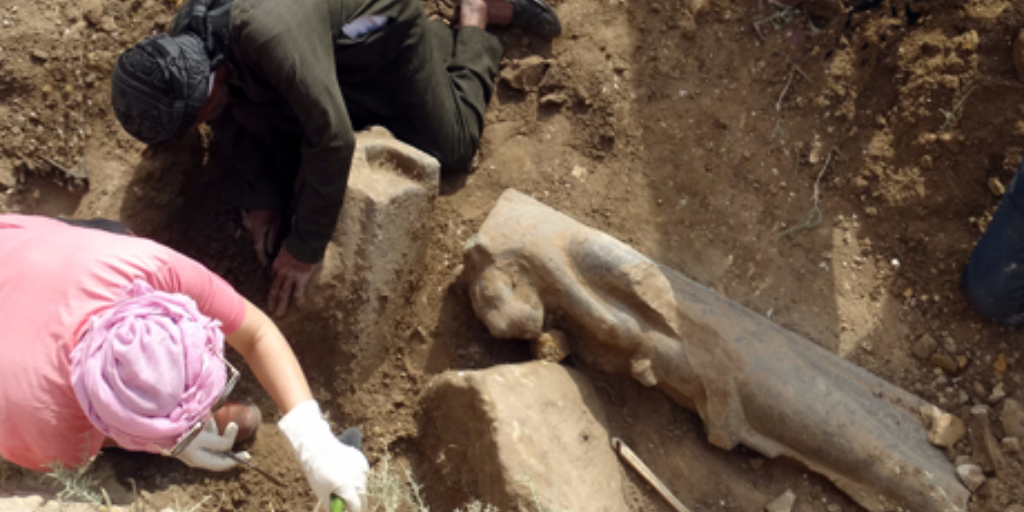 A collection of 27 statues of the ancient Egyptian lioness goddess, Sekhmet, has been discovered in Luxor, according to the Ministry of Antiquities.
Excavation work has been carried out by an Egyptian European Archaeological Mission as part of the King Amenhotep III Temple Conservation Project on the West Bank of Luxor which was led by Hourig Sourouzian.
Secretary-General of the Supreme Council of Antiquities Mostafa Waziri explains that "all the discovered statues [are] carved in black granite with the maximum height of about 2 meters, and some represent the goddess "Sekhmet" sitting on the throne, holding the symbol of life in her left hand, or standing and holding the papyrus sceptre ahead of her chest. The head is crowned by a sun-disk and the uraeus adorns her forehead," according to the statement of the ministry. 
Sourouzian said that the preservation conditions of all statues vary between a proper condition for those found 'in the upper layers of the earth' and bad condition for others found ' in the lower layers of the ground'.
The Amenhotep III Temple protect to prepare a display of its original site when completed.
Director of the West Bank Antiquities in Luxor, Fathi Yassin, explains that the Mission began the excavations in the site since 1998; it has been ongoing until now.
A total of 287 statues of the goddess Sekhmet have been discovered throughout the period of the mission.
Sekhmet is a "member of the Memphis city triple" a name which means that the Great Woman, adds the statement.
---
Subscribe to our newsletter
---