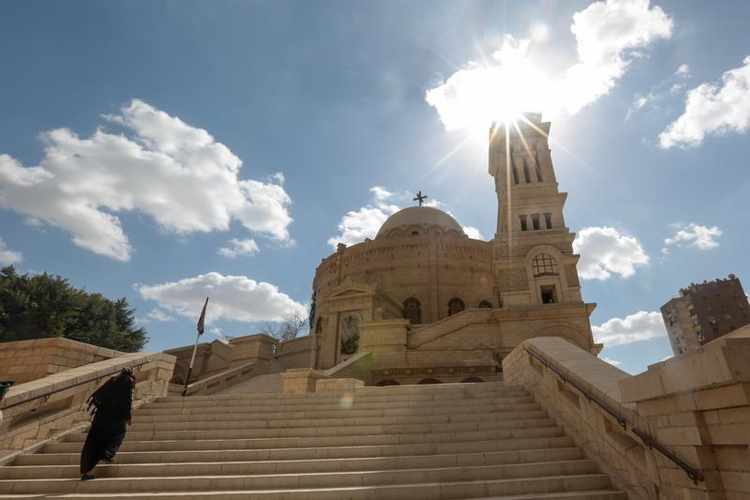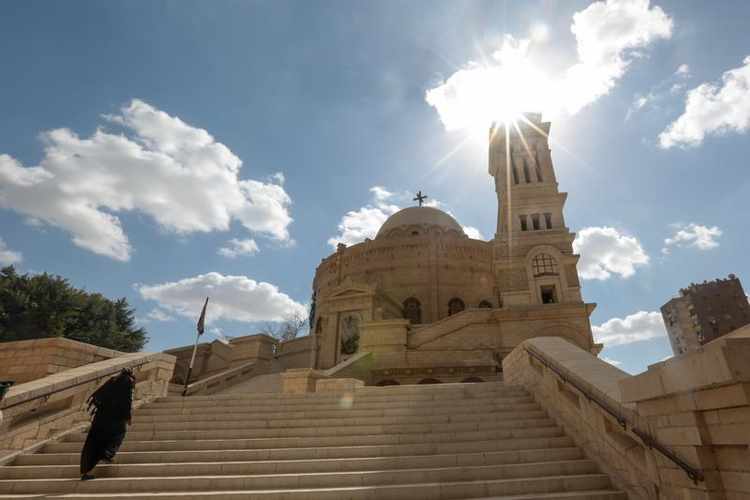 A mass funeral will be held for the victims of Friday's deadly attack on Christian worshippers in a Church in Helwan, the spokesperson for the Coptic Orthodox Church Paul Halim said in a statement.
Halim said that the time and place for the event has not yet been decided and will be announced shortly.
Nine people were killed, including two police officers, and another 10 were wounded in an attack on the Mar Mina Church in Helwan, located in Greater Cairo.
Two armed terrorists attacked the church shortly before Friday prayers. One terrorist was killed at the scene of the attack. Two policemen died responding to the attack, preventing the armed terrorist from entering the church.
Egypt's Ministry of Interior claimed in a statement that it managed to foil a greater attack involving explosives.
A video appeared of the attack where the exchange of fire between the gunmen and police are seen.
Grand Imam of the Sunni world's most prominent institution al-Azhar, Sheikh Ahmed al-Tayeb, condemned the incident, stressing that these sort of attacks aim to disrupt the unity of the country and not the followers of a particular religion. He also expressed his deepest condolences to the families of victims.
He urged the Egyptian people to stand against plots like these and called on Muslims to celebrate the birth of Jesus together with the Copts.
Meanwhile, the US embassy in Cairo also condemned the attack, saying that the US stands with Egypt in the face of terrorism.
"The United States Embassy strongly condemns today's terrorist attack on a church in Helwan south of Cairo. We offer condolences to the families of the victims and wishes for speedy recovery for those wounded. The United States stands steadfastly with the people of Egypt in the face of such cowardly attacks."
US President Donald Trump also spoke with Egyptian President Abdel Fattah al-Sisi on Friday to offer his condolences. According to a White House statement, Trump "emphasized his commitment to strengthening efforts to defeat terrorism and extremism in all their forms."
Egypt's Copts have been subject to several deadly attacks over the past few years, which has raised questions about the Egyptian state's ability to protect its Christian population from terrorist threats.
---
Subscribe to our newsletter
---