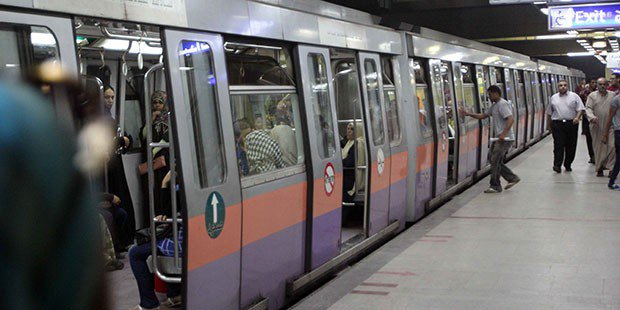 Egyptian inauthentic ancient artifacts will, once again, start showcasing in Egypt's metro station of al-Sadat that is located in Cairo's downtown district, after it had stopped since 2011, chairman of the Egyptian Company for Metro Management and Operation Ali al-Fadali announced.
Al-Fadali added in a press statement that Pharaonic statues have been placed in the metro station, asserting that the station has been showcasing copied artifacts ever since it was founded as an element to attract tourists.
Minister of Transportation ordered during his latest visit to the Metro station to showcase the statues and artifacts again, al-Fadali added. Hence, the company for Metro Management and Cooperation coordinated with security agencies to secure the process of their exhibition once again.
The ancient artifacts used to showcase during the era of former president Hosni Mubarak. However, the practice was suspended after 2011.
Egypt's subway is used every day by millions of commuters, both Egyptians and foreigners.
The tourism sector in Egypt has been suffering since the 25 January 2011 uprising. Even though it has shown signs of improvement over the past few months, the influx of tourists remains lower than its high rates prior to the Egyptian revolution.
---
Subscribe to our newsletter
---