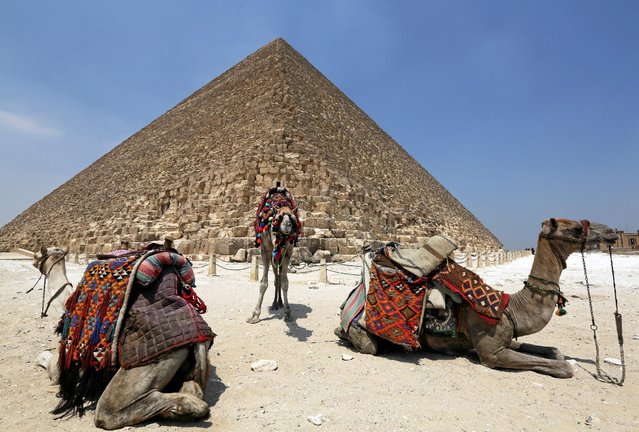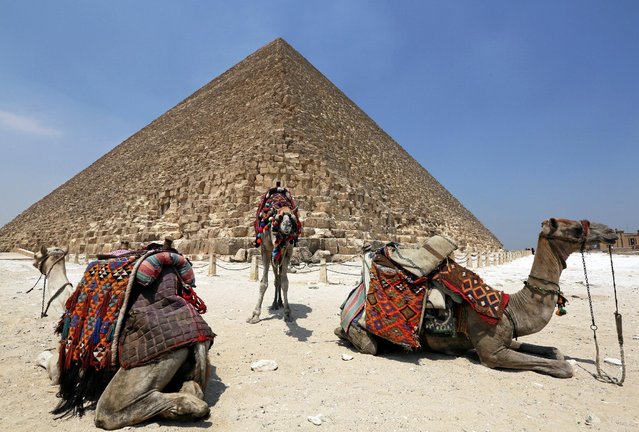 Electric cars are to be introduced to the complex of Giza pyramids in efforts to renovate the pyramids area announced General Supervisor of The Giza Plateau Development Project Mohamed Ismail.
The Giza Plateau Development Project allocates EGP 400 million to develop the surrounding area of the pyramids and support it with suitable facilities for transport visitors to the historic area of the pyramids.
According to statement by Ismail, cars and buses will not be allowed inside the Giza complex. Instead the project will secure 35 electric cars to transport all visitors from the gates to the pyramids.
The visitors' building will include a movie theater to screen films about the history of Egypt.
There will be an area dedicated to horseback riding, camel riding three kilometers away from the pyramids in addition to moving all vendors to the bazzar area.
Egypt depends on the tourism sector as a main contributor to the country's GDP and has been engaged in attempts to revive the ailing sector that has been reeling from years of political turmoil.
Following the 2011 January revolution, the influx of tourists declined by 4.8 percent to hit 9.9 percent in 2014, according to the Central Agency for Public Mobilization and Statistics (CAPMAS).
---
Subscribe to our newsletter
---