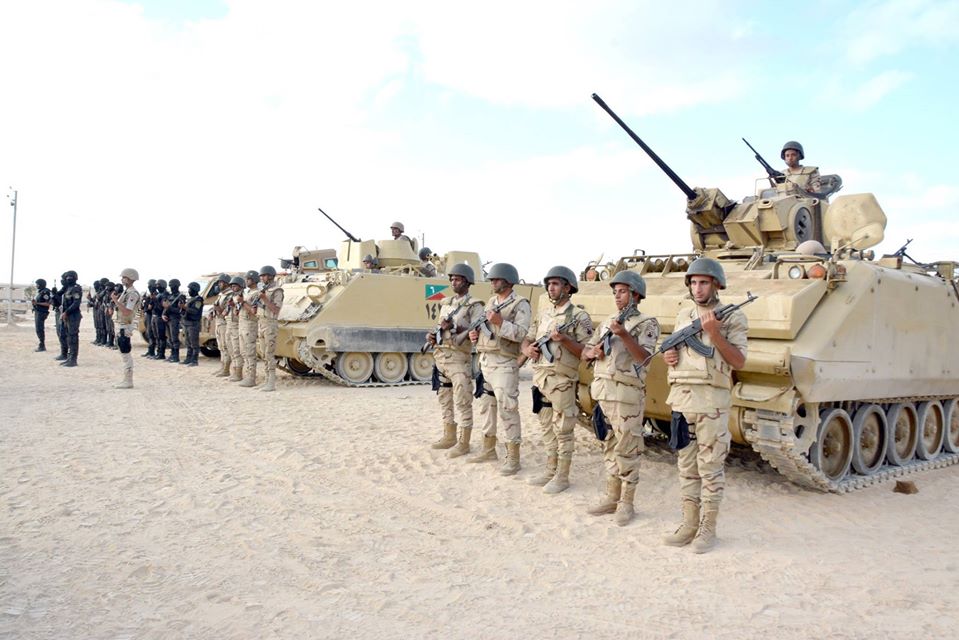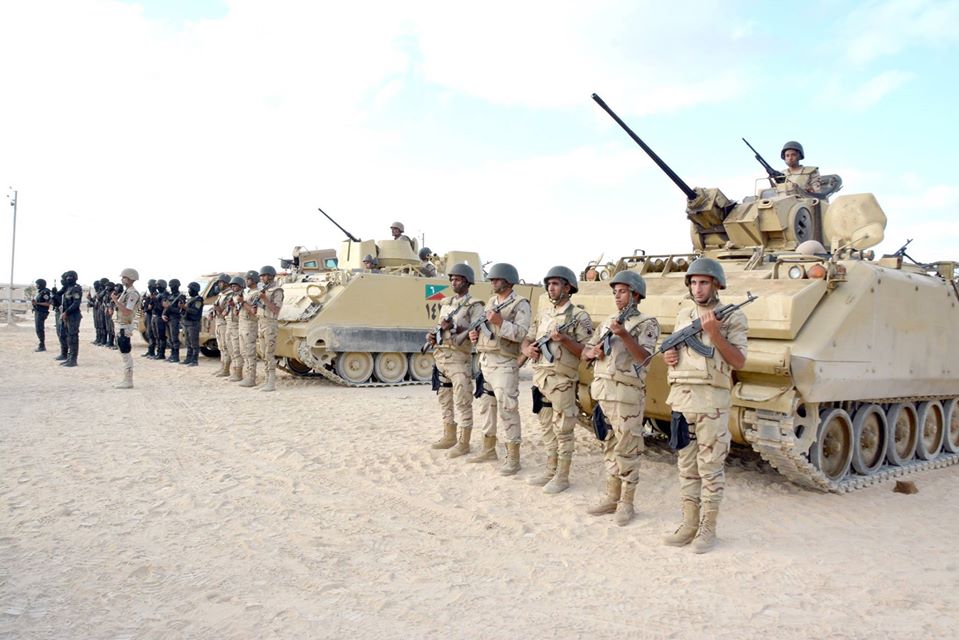 Egypt's military and police forces killed about 53 militants, arrested five other militants and 680 others suspected of supporting militants along with criminal elements and wanted criminals, the Armed Forces announced on Thursday.
The week-long security operations target militants in North Sinai that has been caught in a crossfire between security forces and militants since 2013.
The military's spokesperson Tamer al-Rifai said in a news conference that the operations are held in North and Central Sinai in order to eliminate all the terrorist elements.
Hundreds of explosive devices and militants hideouts were as well destroyed, according to al-Rifai.
Egyptian authorities haven't specified the time span of the security operation. However, al-Rifai said that parts of Egypt's Nile Delta and the borders are also being secured to suspend all means of communication with the militants in the peninsula of Sinai.
Major General Yasser Abdel Aziz told journalists that the security operations will end when Sinai is free from terrorists, according to Reuters.
The insurgency in North Sinai, in particular, have erupted since the ouster of Egypt's former Islamist president Mohamed Morsi by the military. Residents of North Sinai have been complaining the lack of electricity, networks, food, and medicines. The security operations are held following directives from president Abdel Fattah al-Sisi to the military and the police to end the insurgency in Sinai.
---
Subscribe to our newsletter
---