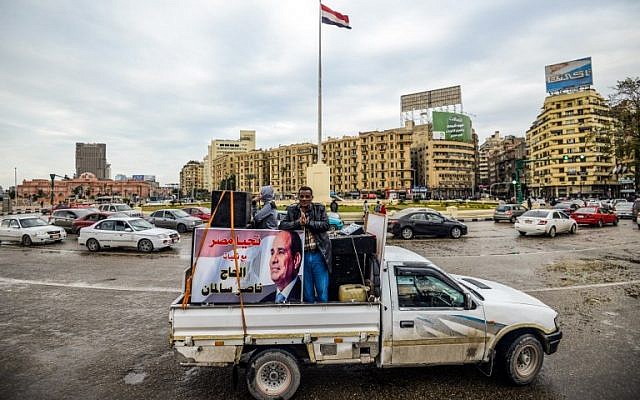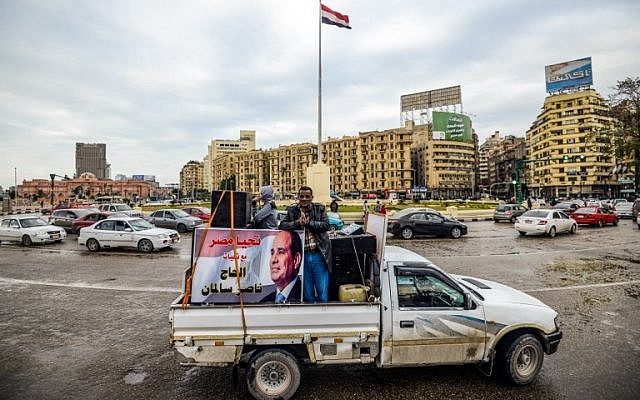 Egypt's three-day presidential elections kicked off on Monday between two rivals, Moussa Mostafa Moussa and Abdel Fattah al-Sisi, with the latter widely expected to win the elections to secure his second term of presidency.
Chief of the Egyptian cabinet's operations room, Ali Haridi said that the turnout is 'moderate', according to the privately-owned Egypt Independent.
The first day of the elections saw al-Sisi and Moussa casting their votes. Additionally, multiple ministers cast their votes, along with al-Sisi's spouse and several media figures. Pope Tawadros II also voted during the first day of the elections and called on people to vote as well to 'defend their homeland'.
Reuters reporters saw buses outside the elections transporting people to the polling stations, mainly supporters of al-Sisi, and they were chanting in support of him.
When asked about the lack of candidates in the presidential elections during a televised interview, al-Sisi said that he was hoping to have 10 candidates in the elections, adding that, "We are not ready yet, it's not a shame to say that."
A rally supporting Moussa, the head of Ghad political party,  took to the streets earlier this month. However, some 20 persons were the only rallying and supporting him at the rally.
Earlier last week, deputy minister for foreign affairs Hamdi Loza told MENA news agency that the elections are observed by regional and international organizations.
Multiple candidates announced presidential bids, including former Chief of Staff Sami Annan and rights lawyer Khaled Ali. However, Anan was arrested citing 'violations of military codes' and Ali withdrew from the presidential race citing 'lack of transparency'.
In 2014, al-Sisi was running against Hamdeen Sabahy, with the first securing about 97 percent of the votes at the time. However, less than half of the eligible Egyptians voted, according to Reuters.
International Press on Egyptian elections
The Guardian published a piece by its editorial team, saying that Egyptians aren't really going to choose their president because in this elections, al-Sisi will begin his second term. Reuters agreed, reporting that this presidential race is set to "deliver an easy win for incumbent Abdel Fattah al-Sisi".
Multiple other international outlets agreed with this narrative, believing that al-Sisi has already secured his second term because of the absence of candidates. Generally, Egypt's elections received backlash from the international press.
Egypt's government has slammed the press coverage, stating that much of coverage is out of touch with reality.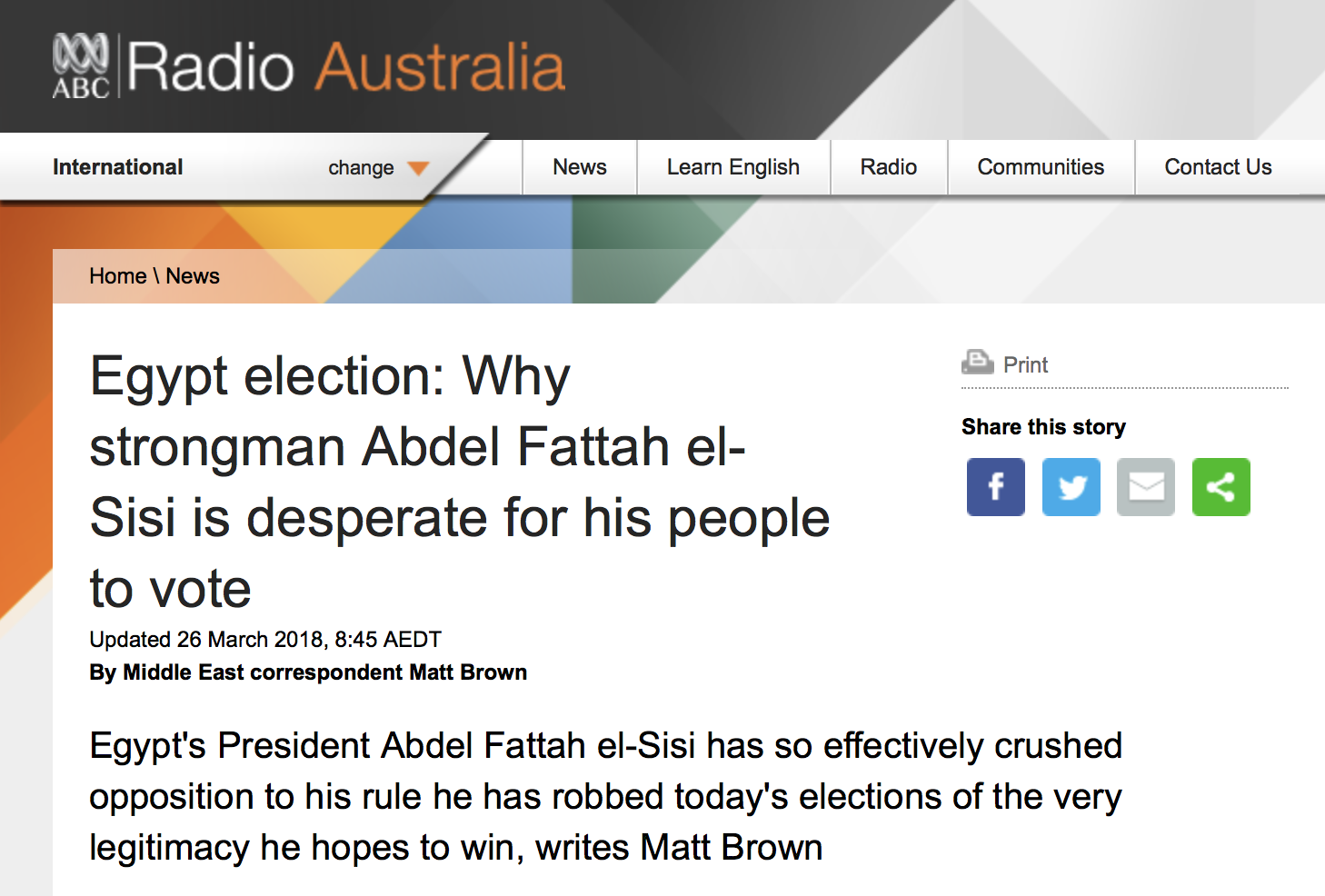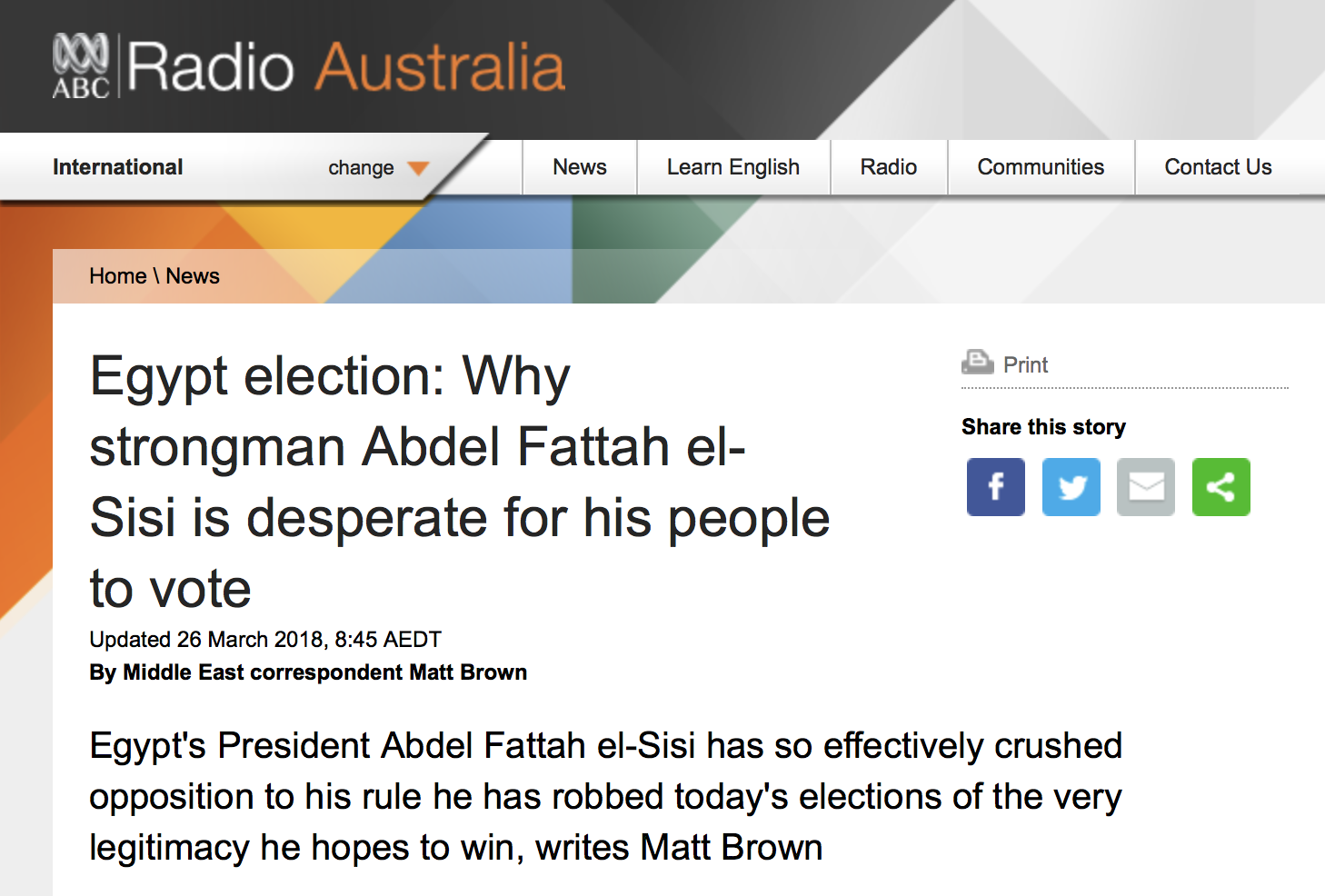 ---
Subscribe to our newsletter
---