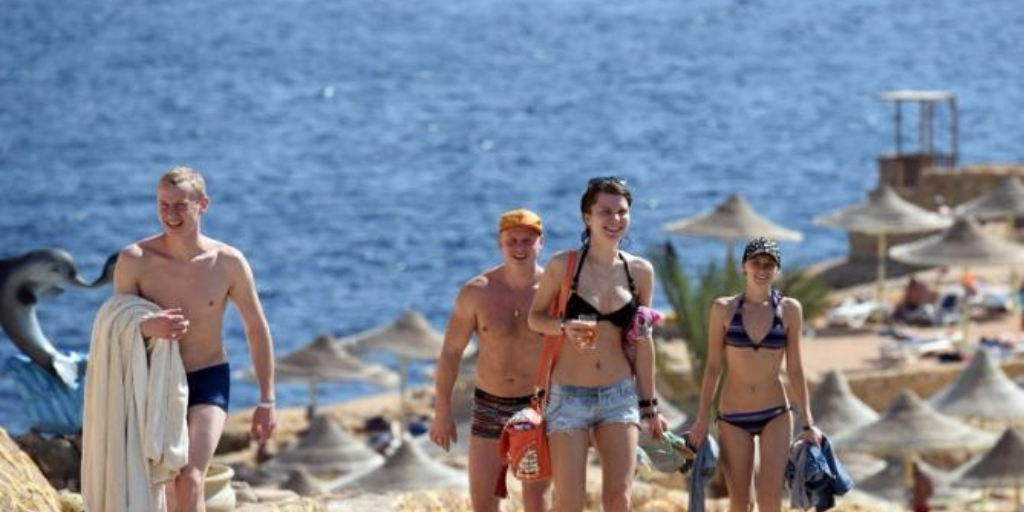 Tourism is finally on the rise again in Egypt following seven years of drastic decline in the aftermath of the 2011 Revolution. The Egypt Independent reports that British tourism is set to increase in 2018, with a huge growth in bookings and flights for the year. This comes after the country implemented a flight ban to Sharm El Sheikh following the downing of a Russian plane over the Sinai peninsula in October 2015 which killed everyone on board.
UK-based tour operator Thomas Cook has also announced new travel routes to Egypt from the country's East Midlands Airport, and will be resuming their flight to Marsa Alam which was suspended in 2008. The US-based tour company specialising in travel to Egypt, Central Holidays, has also announced new travel programs.
Initial figures for the year show that Egypt has experienced a 35 percent increase in tourism in February 2017, welcoming 730000 travellers to the country. Egypt started to become a premier tourism destination from 1975 onwards, as it established new embassies and eased visa restrictions for most European and North American countries. Tourism became a major tourism major sector the Egyptian economy, providing, at its height in 2010, nearly $US 12.5 billion in revenue.  It employed 12 percent of Egypt's workforce as 14.7 million visitors marvelled at the country's iconic monuments.

The 2011 Revolution hit hard, however, seeing a 37 percent decline in visitors; in 2014 the number of tourists declined by a further 25 percent, and their hesitation was further fuelled by terrorist attacks in the Sinai region. However, the situation again began to look hopeful in 2017, with the United Nations World Tourism Organisation marking Egypt as the second fastest-growing tourism destination of 2017.
The Egyptian government has been keen to encourage tourism, taking notable decisions last year to liberalise the exchange rate, form the Supreme Council to combat terrorism, and restructure the Supreme Council for Tourism. It has also been working on infrastructure development, as well as several national projects including the establishment of the new administrative capital and developing El Alamein city, the latter which, according to the State Information Service, will become a place of interest for tourists.
---
Subscribe to our newsletter
---