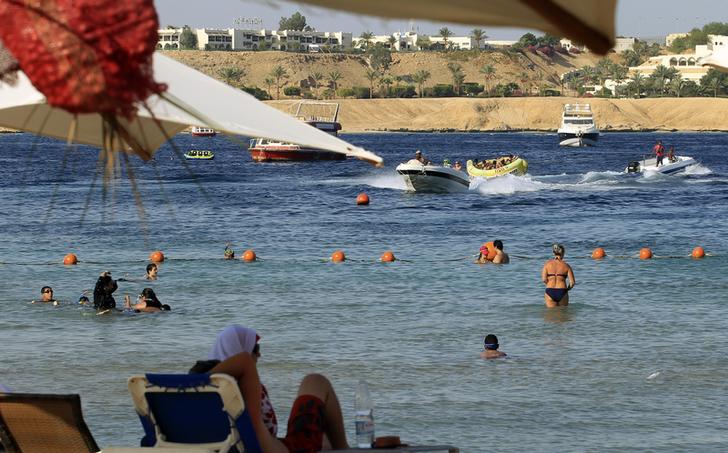 The revenues of Egypt's tourism sector have pivotally jumped 83.3 percent in the first quarter of 2018 to $US2.2 billion, a government official anonymously told Reuters on Wednesday, adding that the number of tourists who visited Egypt in the same time span increased 37.1 percent to 2.383 million.
Tourism sector represents the main source of foreign currency income in the country in addition to being an important building block to stabilizing Egypt's economy.
Following the 25 January 2011 revolution, the Egyptian economy had suffered and the rate of tourists influx significantly dropped due to the political unrest and terror attacks that hit the country. The crash of a Russian plane in October 2015 shortly after it had taken off from Sharm al-Sheikh airport further exacerbated the problem, leading to a sharp decrease in the number of tourists in 2016.
However, relevant progress in the revenues and the number of tourists have been noted in recent months. Additionally, Egypt floated its currency in November 2o16 against all the foreign countries, a measure that attracted even more tourists to the Red Sea resorts and all the tourist attractions in Egypt due to the relatively cheap prices and the increased competitiveness in the sector.
In 2010, at its peak, around 14.7 million visitors were entering Egypt, providing nearly $12.5 billion in revenue.
---
Subscribe to our newsletter
---