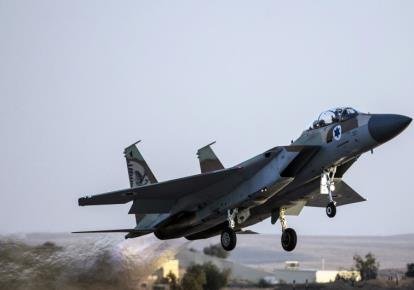 Barely two weeks since more than 5o Palestinians were killed in clashed with Israeli troops, the Israeli military has launched missiles at Hamas targets on Saturday night.
Haaretz reports that the Israeli air force struck target points near Rafah, a fact that was confirmed by the IAF itself which sought to attack Hamas in response to four Palestinians who crossed the border fence into Israel and who threw a firebomb at Israeli troops.
Since March 30, 116 Palestinians have been killed at the Gaza Strip.
Recently, and as every year at the same time, Palestinians protest the Nabka or Catastrophe which commemorates the expulsion of the Palestinians from homes.
Mid-May, President Abdel Fattah Sisi ordered that the Rafah border crossing with Gaza be kept open for the entire duration of the Ramadan month. In terms of the impact it has for Palestinians, the border crossing is one of the most important between Egypt and Gaza. It is focused on the individual movements between the two courtiers. However, it is often used for he passing of goods for emergency relief.
---
Subscribe to our newsletter
---