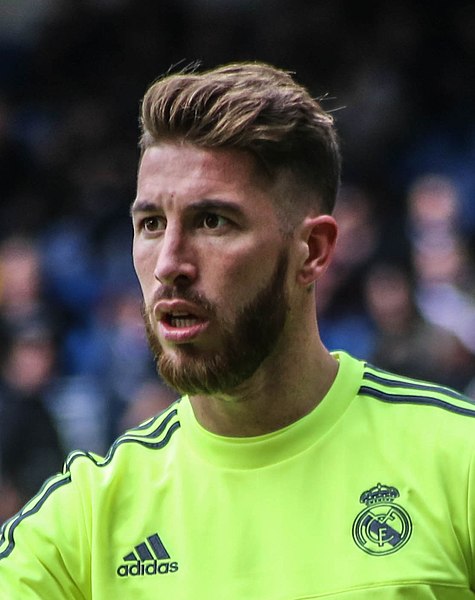 Last Saturday, Mohamed Salah was a victim of a rough challenge from Real Madrid's Sergio Ramos that cut his first UEFA Champions League final appearance short as he was forced off the field in agony and tears.
Ramos was accused by many of intentionally attempting to hurt Salah, Liverpool's best player and their main threat, keeping a lock on the Egyptian's arm as both players fell to the ground causing Salah to hurt his shoulder. The tides were turned following Salah's exit from the field with Liverpool's players seemingly shaken by the loss of their star, while Madrid's breathed a sigh of relief as they watched the Egyptian King walk away.
Enraged by the incident, Mohamed Salah Abdel-Hakeem launched a petition on change.org demanding the punishment of the Spaniard, labelling him as "an awful example to future generations of football".
"Sergio Ramos intentionally kept Mohamed Salah's arm under his armpit, causing dislocation of his shoulder. Not only missing the rest of the game, but also missing the FIFA World Cup 2018," the petition reads.
So far, nearly 500,000 people have signed the petition calling for football's governing bodies to take action. "UEFA and FIFA should take measures against Ramos and similar players, using the video recordings of matches to keep the spirit of the game."
Bassem Wahba, an Egyptian lawyer, took it a step further and filed a €1 billion lawsuit against Ramos for the physical and psychological harm that his challenge has caused to Salah and the Egyptian people. "Ramos intentionally injured Mo Salah and should be punished for his actions," he said in a TV interview with Sada El-Balad.
Rio Ferdinand, a Manchester United legend and a former defender himself, has defended Ramos saying that "it was really good defending from [him]. I don't think he meant to hurt Salah." The referee did not call a foul against Ramos during the game, but players have been retroactively punished on previous occasions; an example being Uruguay's Luis Suarez who was banned for ten games after biting Chelsea's Gary Cahill during a Premier League match. If Ramos' challenge is deemed intentional, the defender may be banned for upcoming Champions League games.
It is expected that Salah will recover in time for the World Cup and possibly Egypt's first game against Uruguay. "I'm confident that I'll be in Russia to make you all proud. Your love and support will give me the strength I need," tweeted Salah.
Ramos, however, wished Salah a speedy recovery. "The future awaits [Salah]. Sometimes football shows you its good side and other times its bad side. Above all, we are all fellow pros," he said.
Fans will be hoping the pair face each other again in the World Cup where Salah could exact his revenge on the pitch.
---
Subscribe to our newsletter
---