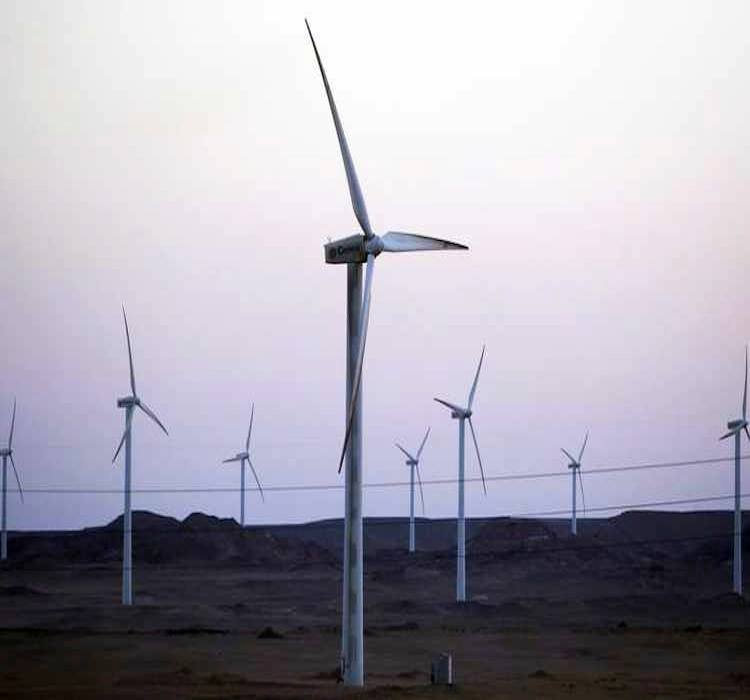 The opening of the world's largest wind farm in Gabal El Zayt area is scheduled to occur this Tuesday with the attendance of President Abdel Fattah al-Sisi at the inauguration.
With the capacity of 580 megawatts (MW), the wind farm will include over 300 wind turbines divided into three compartments. The first part will have 120 turbines with a capacity of 240 MW, the second with 120 turbines and a capacity 220 MW, and the third includes 60 turbines with a capacity of 120 MW.
The wind farm power plant is located along the western side of the coastal road of Hurghada, and includes a system of monitoring migrating birds through the radar, which would be the first time in the world to ever be used.
Sisi will also inaugurate three other electricity power plants located in the New Administrative Capital, Beni Suef and Burlus. These new power plants will increase Egypt's power generation by a whopping 50 percent, as they will produce 14.4 gigawatts.
This month, it was also announced that the construction of the first nuclear power plant, which will be built by Russia, will begin in the next two and a half years.
Additionally, the country awarded electricity generation licenses to four wind farms with a total capacity of 1, 420 MW through the Egyptian electric utility and consumer protection regulatory agency. The Ras Gharb wind farm is included in the licenses.
By 2025, Egypt plans to generate 42% of its electricity from renewable energy, as stated by Electricity Minister Mohamed Shaker.
---
Subscribe to our newsletter
---