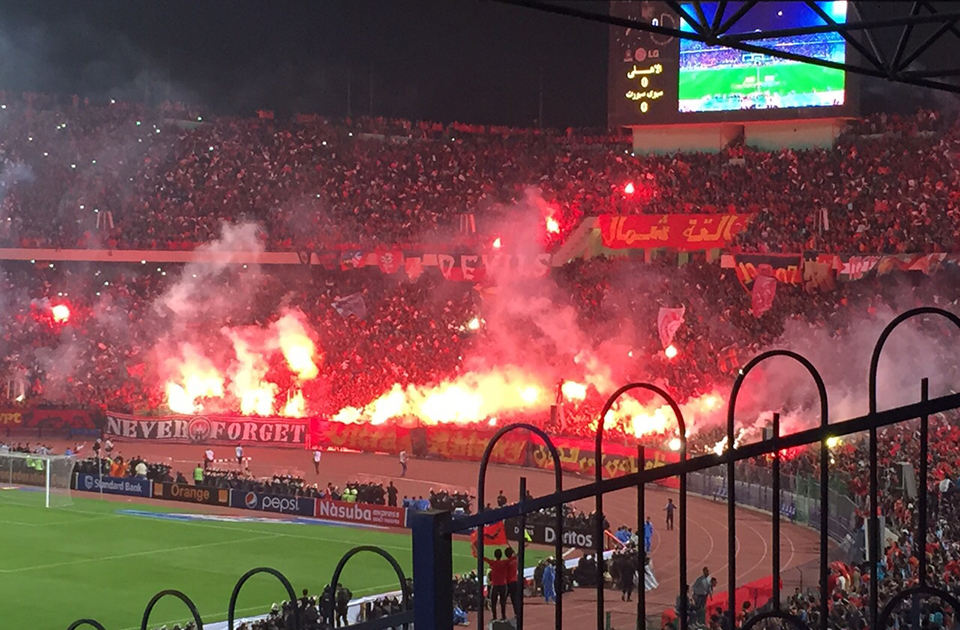 For the fifth time in a row, the Egyptian Premier League is kicking off with no fans due to security concerns.
The 60th edition of the Egyptian Premier League is set to commence on Tuesday 31 July with a match between Ittihad and Arab Contractors in Alexandria.
However, the Egyptian Football Association (EFA) and the Ministry of Interior have kept in place a ban that prevents local fans from watching the match in the stadium.
The EFA has repeatedly stated that it is working to allow fans to freely attend matches at stadiums once again.
The ban initially started on 1 February 2012, when 72 football fans were killed when violent clashes erupted at the end of a match between Masry and Al-Ahly in Port Said. Dubbed the 'Port Said Stadium massacre', the event resulted in two Egyptian Premier Leagues being cancelled.
Since then, Egypt's domestic matches have mostly been played behind closed doors, with some exceptions.
In 2015, however, 20 football fans were killed and dozens injured after clashes between police and spectators outside Cairo's Air Defence Stadium. The violence resulted in the ban being extended and greater restrictions being implemented.
Critics have argued that the ban has negatively impacted Egyptian football, and likely had a negative effect on Egypt's performance at the 2018 World Cup.
The EFA is currently planning to roll out 'fan identity cards' which spectators would have to register for prior to attending domestic matches.
The identity cards would allow security forces to prevent those with criminal backgrounds from attending matches and would allow authorities to track and identify any fans who cause violence during a match.
---
Subscribe to our newsletter
---