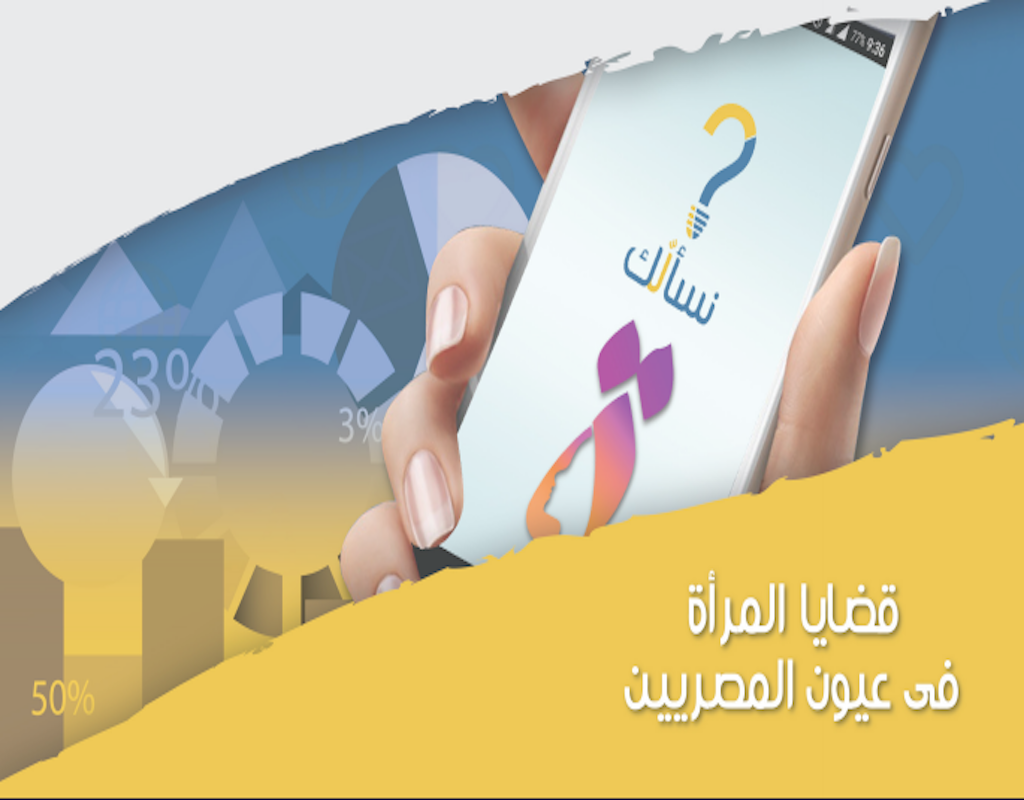 The National Council for Women (NCW) initiated a new mobile application called "Nas'alak" (We Ask You) that includes polls addressing women's issues in an effort to engage the public and make them more aware, as reported by Egypt Today on Wednesday.
On its website, the NCW states that the application allows the participants to propose questions as well as answer them in order to get to know the other's views and to trigger a conversation revolving around the struggles women face.
The mobile application is divided into different sections that touch upon several topics, such as: development, sports, arts, Egypt day by day and lastly, a section dedicated merely to questions on any issue.
There have been 6000 respondents so far in this month alone from many different governorates, with males constituting 70% and females 40%. Those in the age range 29-18 made up 80% of the respondents.
One of the questions in a poll asked whether education is important in developing a girl's personality, which 88% said they agreed and only 12% disagreed.
In another one addressing early marriage, 58% said the minimum age for marriage is 21 years old, 29% believed it to be 18 years old while 13% picked 16 years old.
Concerning whether a woman should work after marriage, 62% approved and 38% did not approve.
Yet, in another poll that asked whether the Egyptian woman can balance her life between work and home, 55% agreed and 45% disagreed.
Regarding the proposed law that criminalizes denying women their right for inheritance, 69% approved the law and 31% disapproved.
For the upcoming Eid Al Adha, the NCW's Office of Women's Complaints will be opened to protect women from any incidents of harassment that occur during holidays and events and to report them immediately.
---
Subscribe to our newsletter
---