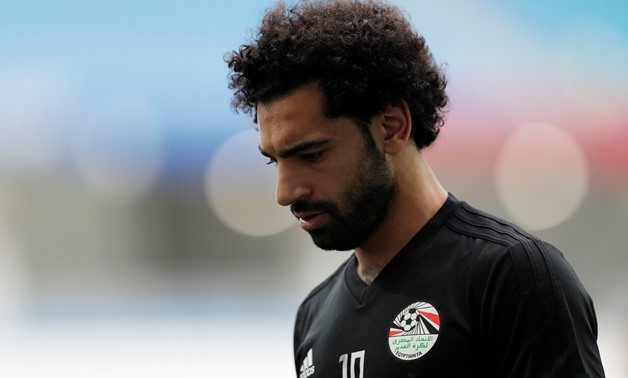 Egypt and Liverpool's star Mohamed Salah strikes again at the Egyptian Football Federation (EFA), expressing his anger on Twitter on Sunday that the actions of the football federation are not "normal".
"Naturally any football federation seeks to solve the problems of its players so they can feel comfortable. But really what I see is exactly the opposite. It is not normal that my messages and my lawyer's messages are ignored. I don't know why this is all. Don't you have enough time to answer us?" he said in the tweet.
Ramy Abbas Issa, Salah's lawyer and representative, also unleashed his frustrations on social media.
"Enough is enough," he wrote, "we asked for guarantees regarding Mohamed's well-being whilst with the national team, and assurances that the image rights violations wouldn't happen again. That's all. They have yet to respond."
However, in a statement released on Monday, the EFA fired back by stating that, "it did not receive any direct communication from any of the players, especially from Mohamed Salah, and all the comments received were from the agent of the player".
The Federation added that Mohamed Salah was contacted on August 16 after he previously sent a message on August 11, to confirm that any requests should be sent as an official letter to the email or fax of the union.
After receiving the official letter, the Federation later confirmed that it would hold a meeting after Eid Al Adha on Monday to discuss the requests.
Nonetheless, the EFA said that the language used in the letter was inappropriate and difficult to accept, as it included a request by Salah's manager for the football union to resign if it doesn't respond to the player's demands.
Before the World Cup, Salah fell out with the EFA as he was thrown into an image rights issue, which concerned the unauthorized use of his image on the national team's plane that is sponsored by WE (Telecom branch in Egypt), while Salah was sponsored by the rival firm Vodafone.
Moreover, the relationship was strained further after pictures were released of him alongside controversial Chechen leader Ramzan Kadyrov, who is not received well in the UK and is known to persecute against minorities.
After the World Cup, Mohamed Salah said in a tweet, "Some might think it's over but it's not over. There needs to be change".
Salah is expected to be back and play with the Egyptian team next month under the new coach Javier Aguirre, with Egypt facing Niger in the 2019 Africa Cup of Nations qualifier.
---
Subscribe to our newsletter
---