One of the oldest villages in the Nile Delta, dating back to the Neolithic period, has been discovered by a Egyptian-French archaeological expedition headed by Dr. Frederic Guyot as per the Ministry of Antiquities.
This intriguing discovery is significant as the expedition discovered pottery and stone tools among other evidence for human settlement at the site. This confirmed the presence of stable communities in the wetlands of the Delta around 5,000 BC. The latter would be approximately 2,500 years before the Giza pyramids (Old Kingdom) were built.
The Neolithic site is located in the area of Tell El Samara, in the province of Dakahlia, about 140 kilometers north of Cairo.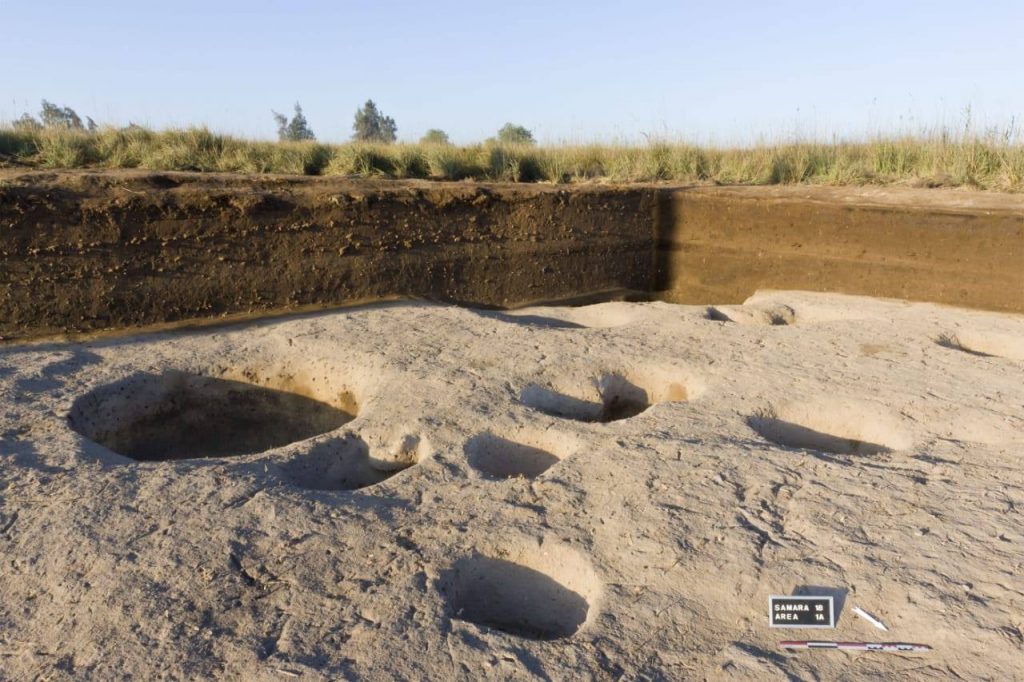 Dr. Ayman Ashmawy, chief of Egypt's archaeology sector, stated the mission also carried out the excavation of building remains in the lower hills.
He explained that the importance of this discovery is due to the fact that buildings and villages structures are not well-known or disclosed in the area, except at Sais.
As for further evidence of human activities, Dr. Guyot revealed that the expedition discovered numerous storage silos which contained abundant quantities of animal bones and plant remains.
According to Guyot, discoveries at the sight of Tell-Al Samara since 2015 have given archaeologists "a unique opportunity to identify the prehistoric communities that lived in the Delta for thousands of years before the First Dynasty".
Egypt's ancient history is estimated to have started when Lower and Upper Egypt were unified, around 3000 BC.
If the expedition's dating estimations are certain, then the village would belong to the Middle or Late Neolothic period ( c.6600 – 4700 BC).
During that period, ancient Egyptian agriculture started to flourish. It also became important to raise animals for sustenance such as cattle, sheep/goat and pigs, with occasional fishing.
Dr. Nadia Khader, a ministry official responsible for Egyptian, Greek and Roman antiquities, added that the analysis of the discovered organic materials will provide a clearer view on the Delta's first settlers and the origin agriculture in Egypt. Modern scholars believe that agriculture was brought to Egypt through the Levant.
---
Subscribe to our newsletter
---