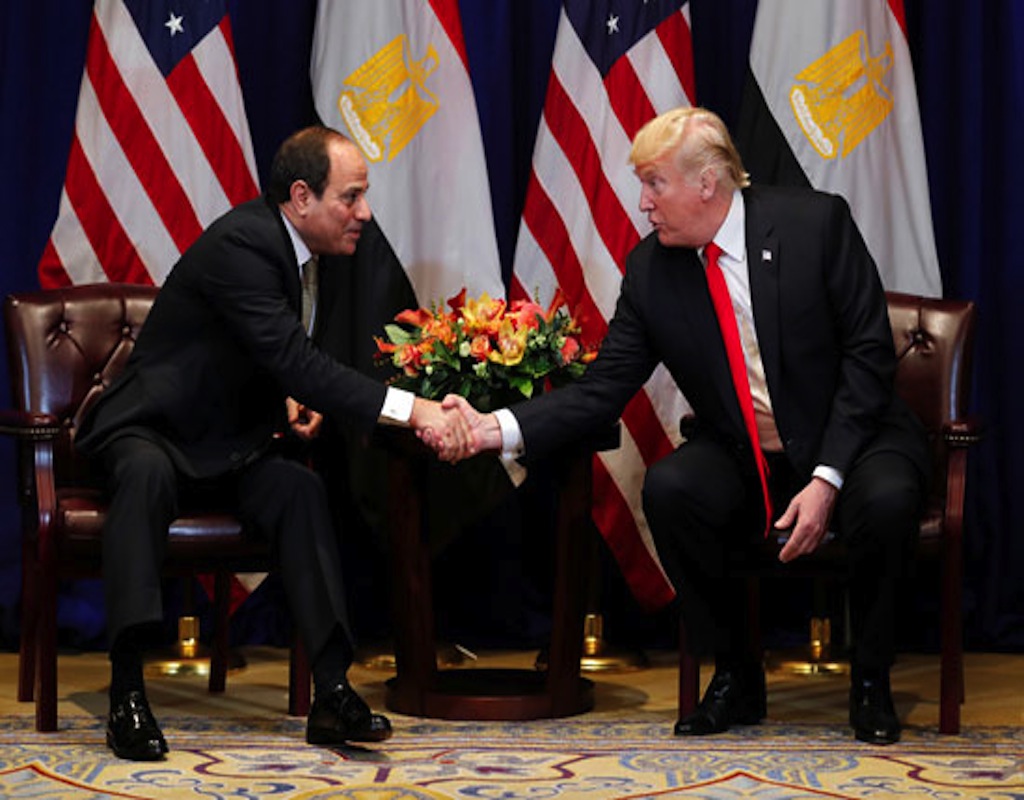 Egypt's President Abdel Fattah Al Sisi met with U.S. President Donald Trump on the sidelines of the 73rd Session of the United Nations General Assembly (UNGA) on Monday in New York.
Trump warmly received the Egyptian president, stating "it's a great honour to be with President Sisi, our great friend of Egypt".
"We have very special things happening, as our relationship has never been stronger. And we're working with Egypt on many different fronts, including military and trade, and whatever else we can work on," Trump added.
President Sisi also expressed his appreciation for America's dedicated support to Egypt, "We have a longstanding relationship for 40 years now. And during your term, Mr. President, our relationship has led us to even more support. Thank you."
Trump further congratulated President Sisi's efforts in eliminating terrorism, calling it an "outstanding job" and thanked him for his hard work in doing so, affirming that the US will stand by Egypt in putting an end to terrorism completely.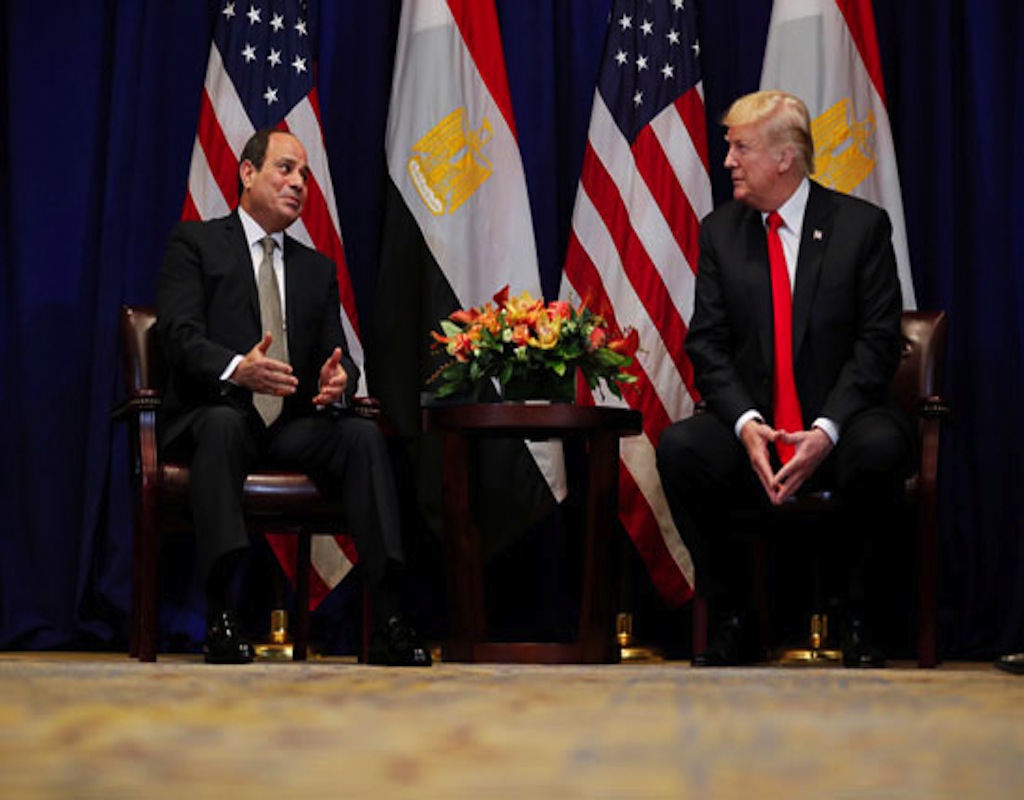 In addition to enhancing strategic relations and fighting terrorism, the two presidents are also aiming to reach a comprehensive political settlement for the Palestinian cause.
Sources say that President Sisi stressed on a two-state solution and the need to support the rights of the Palestinian people to establish their own independent state with East Jerusalem as its capital, as reported by Youm7.
Earlier on Monday, Sisi also delivered a speech at the Nelson Mandela Peace Summit, highlighting that Mandela represents the hope of African people for dignity and independence, and adding that Gamal Abdel Nasser also played a similar role.
This is the first meeting between both leaders since Sisi won a second term in office, yet they have also met four times before, the first when Trump was a candidate for presidency, the second was an official visit by Sisi to Washington and the third was on the sidelines of the meetings of the 72nd Session of the UNGA, along with the 2017 Riyadh Summit.
President Sisi is also expected to meet Prime Minister Benjamin Netanyahu amid his high-level meetings in New York in order to discuss the peace plan between Palestine and Israel.