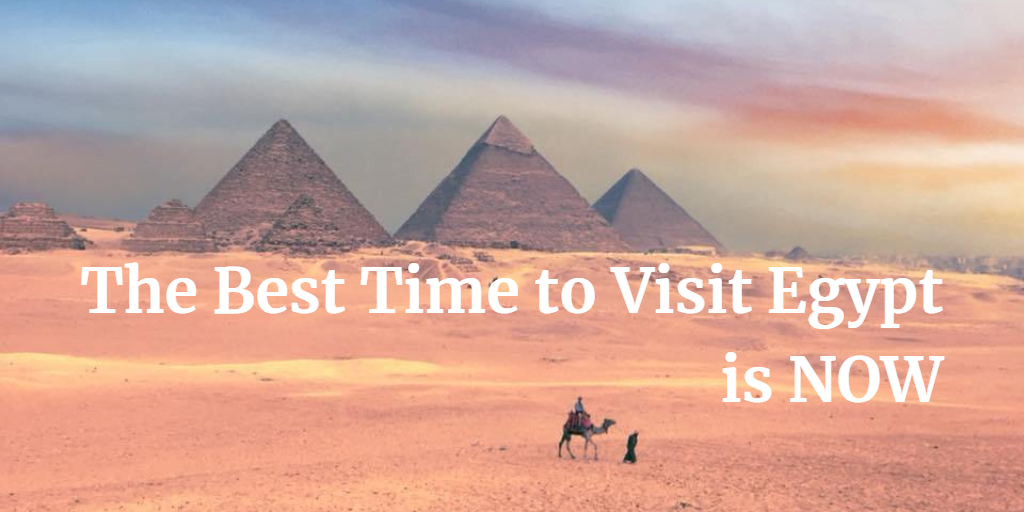 By Arielle Abroad, originally published here
In Arabic, Egypt is referred to lovingly as "Om el Donya" which translates to "Mother of the World." While Egypt is undoubtedly home to endless amounts of history, the country has so much more to offer visitors. From world-class beaches to some of the most hospitable and kind locals you will ever meet while traveling, this is a country you do not want to miss!
So why is NOW the best time to visit Egypt?
1. Egypt is Cheap
The conversion rate from Egyptian Pound (EGP) to US Dollar/Euro has always been favorable for tourists, but now is the CHEAPEST time to visit Egypt. In January 2016, the exchange rate sat at 7.8 EGP to 1 USD. Today, the rate sits at 17.9 EGP to 1 USD.
What does that mean for tourists? You get a whole lot of bang for your buck. In Egypt your money is now worth more than double what it was only two-and-a-half years ago! Just to give you an idea of how far your dollars can get you:
– 1 hour Uber ride from airport = approx. 170 EGP ( $9)
– Dinner for 2 at a nice restaurant = approx. 500 EGP ($27)
– A plate of Koshary (Egyptian street food) = approx. 10 EGP ($0.55)
– Entrance to The Pyramids = approx. 120 EGP ($6)
– Night at Kempinski Hotel (a 5 star hotel) =approx. 1,700 EGP ($99)
2. Egypt is Safe
There is a widespread portrayal in the media of Egypt as a place where terrorist attacks and crime are commonplace. In my experience as an American living in Cairo nothing could be further from the truth. I have lived on four different continents and in eight cities around the world, but Cairo has been the city I feel safest in.
In my four years here I have had zero experiences where I feared for my safety or well-being. The fact that Egypt is safe isn't just my opinion either. A report recently found that EGYPT is SAFER than US AND UK!
Travel Tip: As a female traveler in Egypt it is best to dress more conservatively while walking around Cairo in order to avoid unwanted attention.
I feel so safe here that last year my husband and I chose Egypt as the location for our wedding and had 115 guests from 13 countries. Yes, I trust that Egypt is safe enough to invite all my closest friends, family and loved ones here.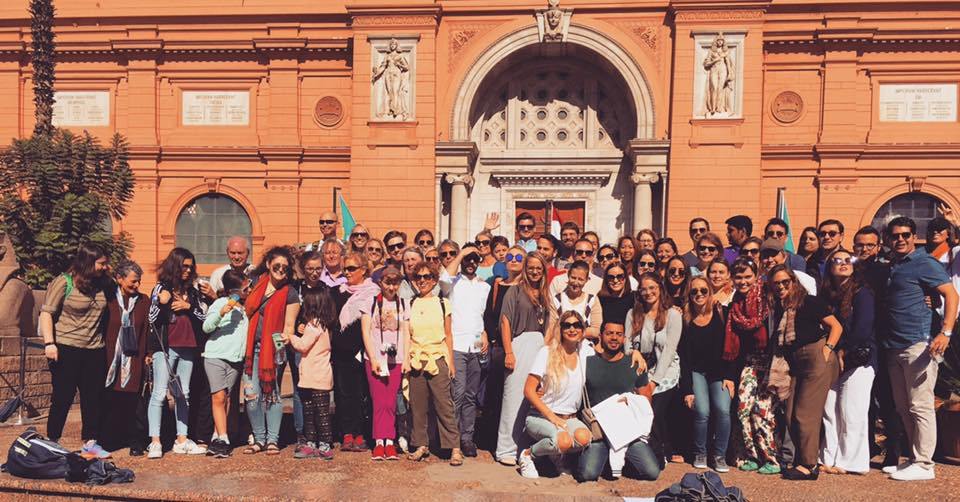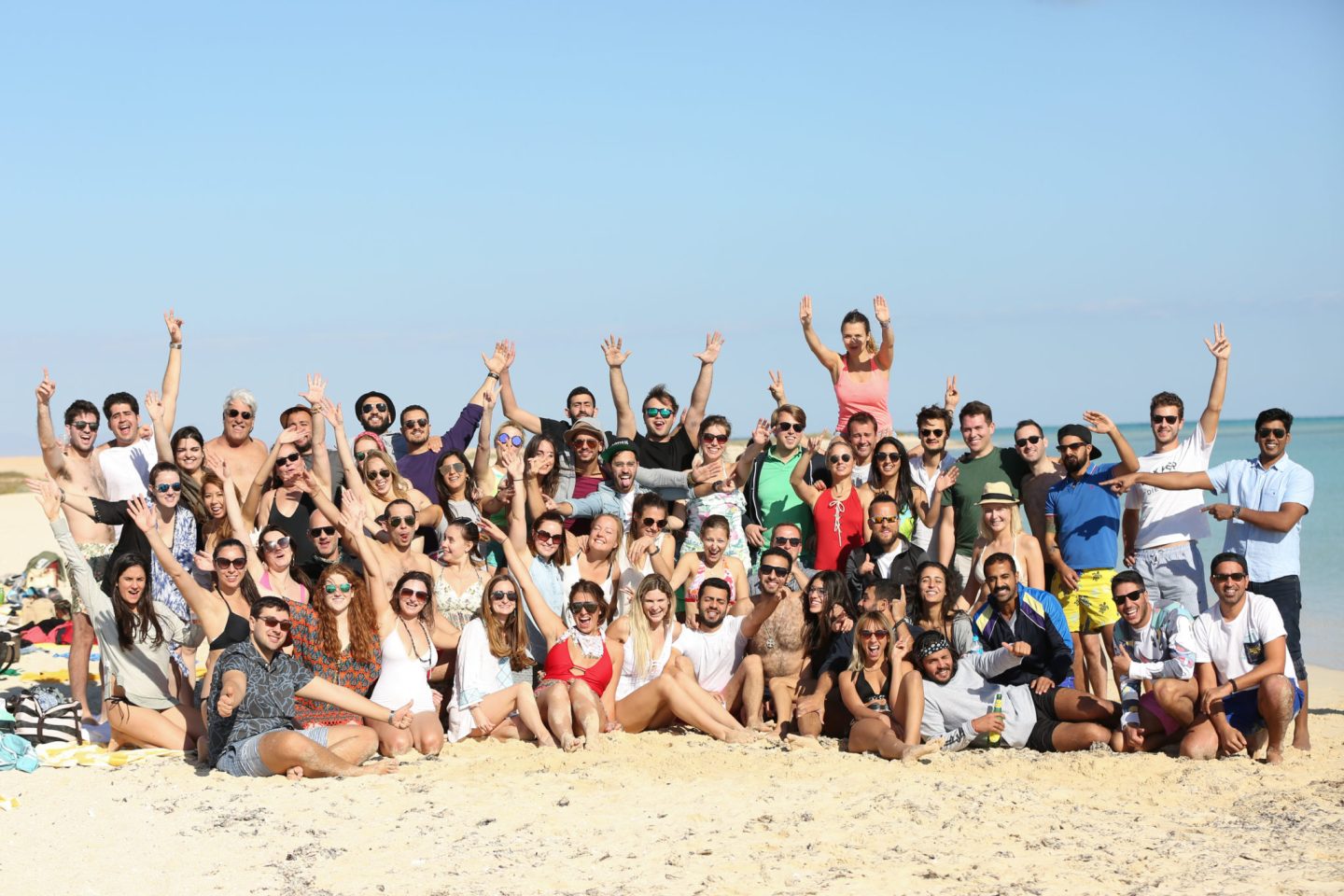 3. Tourist Attractions without Crowds
We all know Egypt has a rich history and countless ancient sights to see, but did you know that you could potentially have those sights all to yourself for hours of exploration?
It sounds magical, and it is. It is a priceless experience to roam and explore ancient temples in Luxor as one of a handful of visitors, having the incredible luxury of soaking in the history in silence.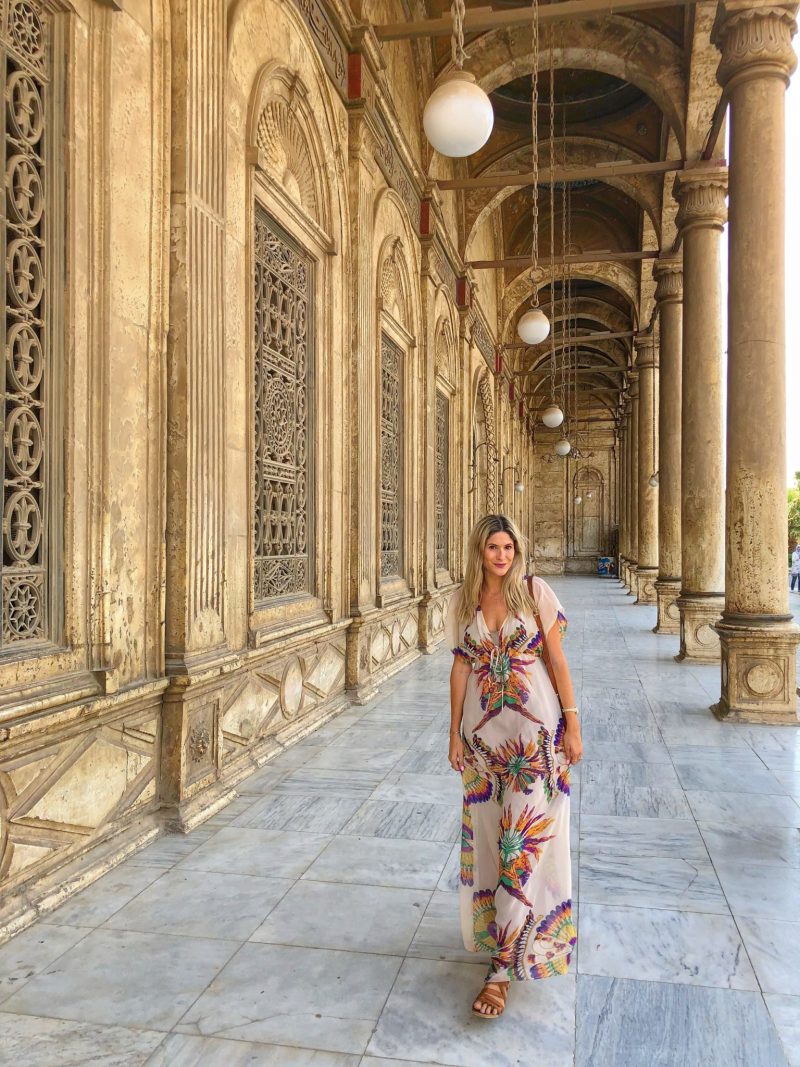 Years ago I went to Rome AND did not enjoy it much. Why? Because it felt like I was at Disneyland with long lines, huge crowds and swarms of tourists everywhere. Now is your chance to visit world famous sights in the most authentic way possible.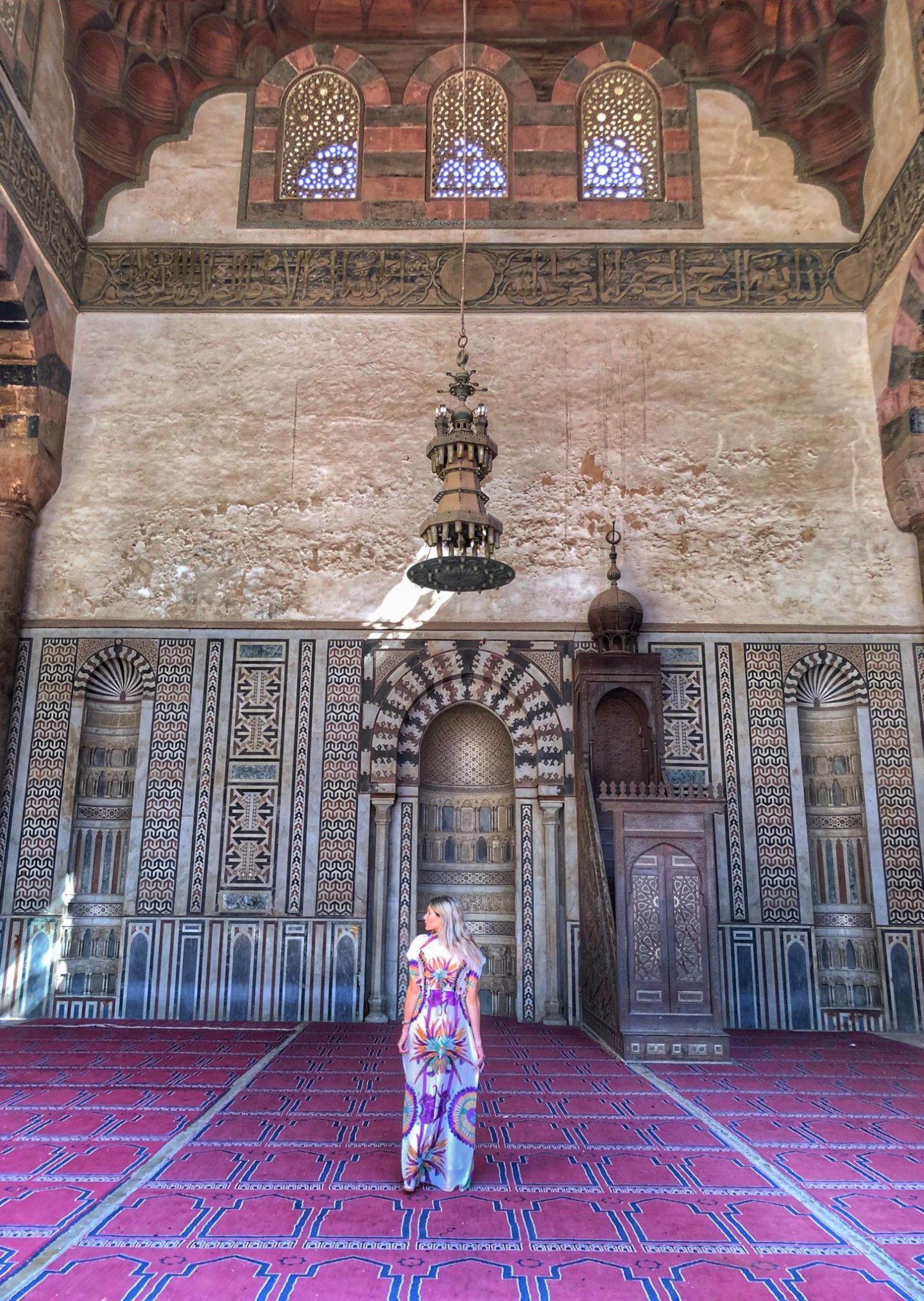 4. Beautiful Beaches
What is the first thing that comes to mind when you hear the word Egypt? Pyramids? Empty desert landscapes? Camels?
What about world-class beaches! Egypt has some of the most beautiful beaches I have ever seen. The boundaries of Egypt touch two marvelous bodies of water, the Red Sea and the Mediterranean. The coastline has turquoise blue waters and golden sand for miles.
There are also ample opportunities for water sports and activities, such as kite surfing, snorkeling and scuba diving. Even if you are staying in the capital city of Cairo you can travel from the pyramids to the mesmerizing water of the red sea in less than two hours! My personal favorite beach towns in Egypt are:
– Dahab
– Ain Sokhna
– Ras Sidr
– North Coast (Sahel)
– Marsa Alam
Travel Tip: If you travel to beaches like Ain Sokhna or North Coast during the week and outside of major holidays, you may have the entire beach to yourself!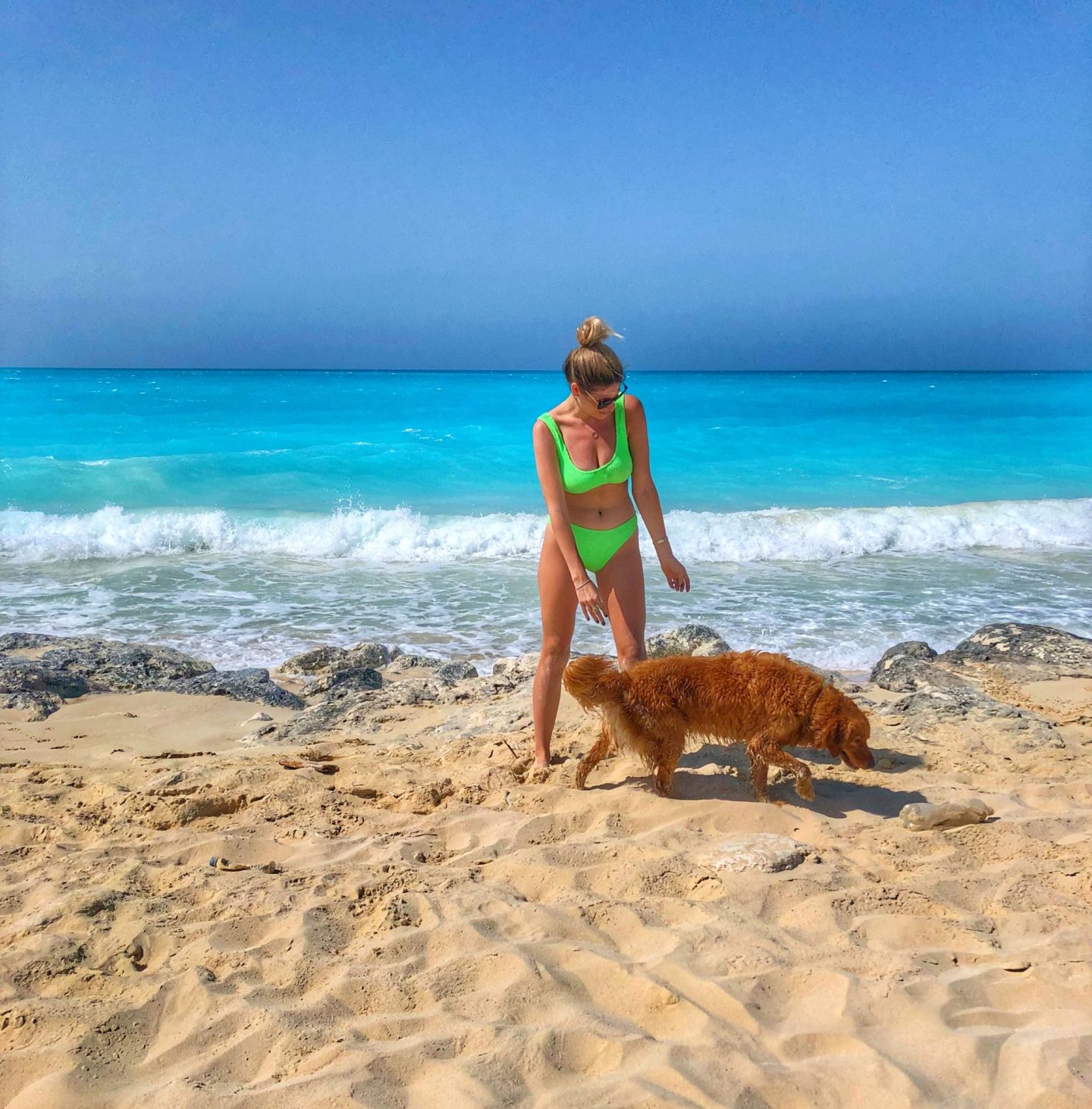 5. The Egyptian People
I saved the best for last because trust me, the memories of the hospitable Egyptians you meet while traveling here will last far beyond your trip. Egyptians are some of the kindest and most welcoming people I have experienced in my travels.
The locals will go above and beyond to make sure that you have an incredible trip, and fall in love with Egypt. Because tourism has taken a hit in recent years , you will experience incredible hospitality and service now more than ever.
Even on my first visit to Egypt i felt more like an invited guest than a tourist. In fact, I have lived here for years and I still hear "Welcome to Egypt" at least once a week.
Travel Tip: Try and learn a few simple phrases in Arabic. Egyptians will be thrilled that you took the effort. Even a simple "Shukran" meaning "Thank You" will get you some smiles.
---
A trip to Egypt is an adventure like no other. The sights, sounds and smells can be overwhelming, but they will change you. Now is the time to visit Egypt.
Ready to plan your Cairo trip? Check out my latest post 3 Day Cairo Itinerary: A local's guide.
---
Have you been to Egypt? Do you currently live in Egypt? I would love to hear your opinions, experiences and tips in the comments below? If you are interested in planning a visit to Egypt feel free to contact me via Instagram or Facebook. I would love to help you have the trip of your dreams in "Om el Donya." For more stories like this, follow Arielle Abroad by clicking here.
---
Subscribe to our newsletter
---