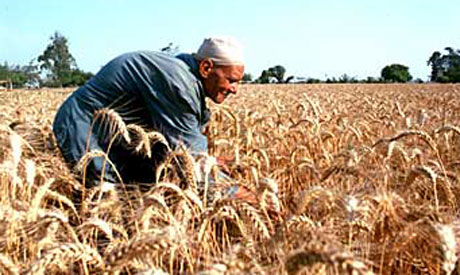 A government source told Reuters on 15 October that Egypt started talking to international banks about restricting the international increase in market prices for basic commodity including wheat and oil.
Egypt is the world's biggest importer of wheat. The United Nations Food and Agriculture Organization (FAO) forecasted that by mid 2018, Egypt would have import at least 12 million tonnes of wheat. "We are not in advanced talks…we are surveying, taking presentations, not more than that," the source revealed to Reuters.
Wheat is not the only product that will be subjected to a price increase in the global price. The prices for other commodities like oil are also expected to rise. The source told Reuters that "There are many units in many ministries working on this. A unit in the finance ministry is studying the potential for hedging the price of oil and basic commodities."
In September, Mohamed Maait, Egypt's Minister of Finance, said that the ministry wanted to impose a limit on the increase of the oil prices once the market calms down.
The country's capital, Cairo, buys USD 1.5 billion worth of wheat annually alone. The prices of wheat products and especially bread are then significantly subsidized to be consumed by millions of Egyptians.
---
Subscribe to our newsletter
---