Australia's Prime Minister Scott Morrison has sparked diplomatic anger in the Arab and Muslim world after his announcement that a shift of the Australian embassy to Jerusalem is under consideration.
In an announcement on Tuesday morning, Prime Minister Morrison said he would consider recognising Jerusalem as Israel's capital city and moving the Australian embassy.
The move triggered North African and Middle Eastern Ambassadors and representatives in Australia to hold an emergency meeting at the Palestine's official residence in Canberra. The emergency meeting saw 13 Arab and Middle Eastern Ambassadors, including the Egyptian Ambassador to Australia, meet to discuss how to approach Australia's position.
"We talked about the sensitivity of the issue and the impact and consequences of this position on the relationship between Australia and Arab countries," said Palestinian Ambassador Izzat Abdulhadi in a statement to Fairfax Media.
"We talked about the size of trade between the Arab countries and Australia. We don't want this excellent relationship to be undermined or affected by this baseless position."
In statements to the Guardian, Abdulhadi said the decision was a surprise.
"It was a surprise for all of us … they can't understand this, especially with the trade and good relationship with Australia. Australia has a good reputation with the Arab world. We have a lot of students coming from the Gulf states and other countries, we have a large community," said the Palestinian Ambassador.
The North African and Middle Eastern Ambassadors intend to deliver a letter of protest to Australia's Foreign Minister Marise Payne. The letter will urge the Australian government to not shift its policy.
World Reacts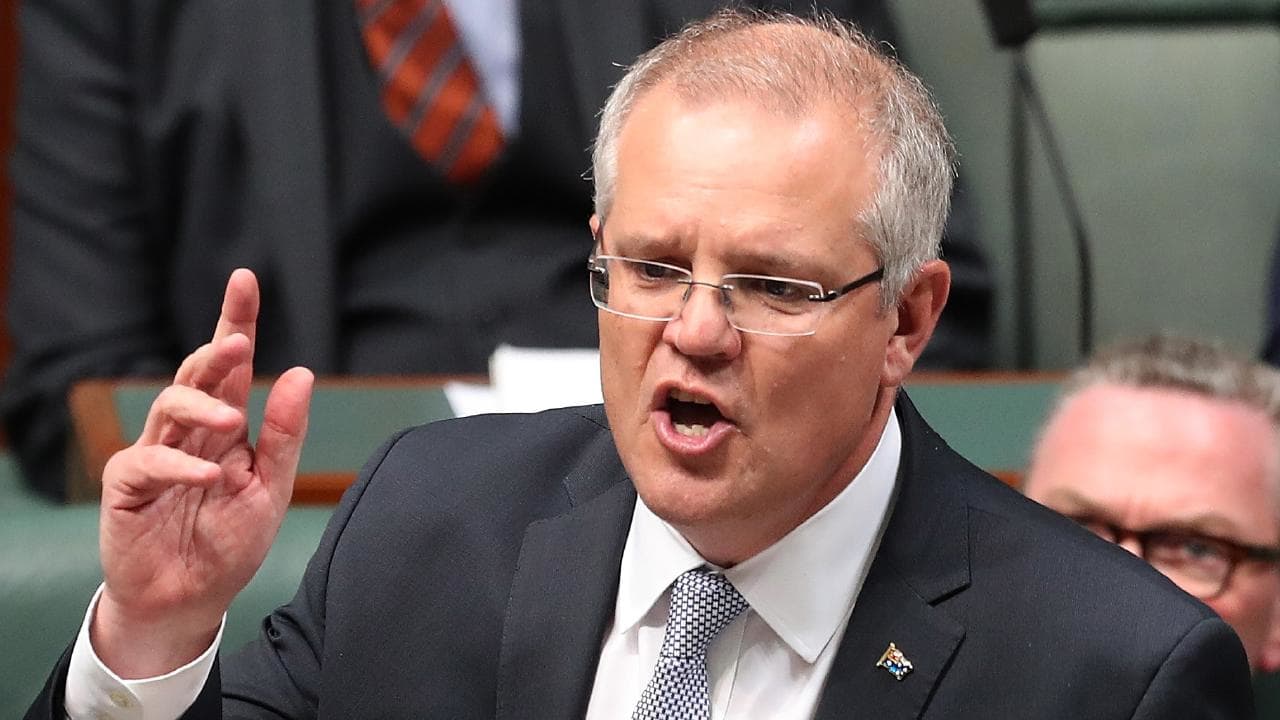 Indonesia, one of Australia's largest trade partners, also took urgent action, with the Indonesian Ambassador requesting an urgent meeting with Australian officials.
According to the ABC, the Australian Foreign Minister spoke with her Indonesian counterpart who expressed concern at the Australian Prime Minister's statements.
Analysts in Australian media criticized the Prime Minister's statements, adding that it may harm ties with the not only Asia and the Middle East – but also the entire world.
New Zealand's Prime Minister Jacinda Ardern said Australia's decision would not promote peace in the Middle East and any move to copy US President Donald Trump would be a "step backwards".
"We support a two-state solution and our view has been that any shift in representation, in the way we saw with the United States, does not move us closer to that peaceful resolution," said the New Zealand Prime Minister.
What Did Australia's Prime Minister Say?
Morrison made his statements while campaigning on behalf of Dave Sharma, a candidate for the Liberal Party (a conservative party) who is running in a by-election in the Wentworth, New South Wales.
The Australian Prime Minister said he decided to consider the move after Sharma, Australia's former Ambassador to Israel, brought it to his attention.
"We are committed a two-state solution, but frankly, it hasn't been going that well. Not a lot of progress has been made. And you don't keep doing the same thing and expect different solutions," said the Australian Prime Minister while campaigning in Wentworth, which has a Jewish population consisting of 12 percent.
"When sensible suggestions are put forward that are consistent with your policy and in this case, pursuing a two-state solution, Australia should be open-minded to this and I am open-minded to this," said Morrison, adding that he wanted to challenge the "taboo" idea of moving the embassy from Tel Aviv to Jerusalem.
The decision was criticized by many in Australia who believe it is being used as a campaign tool to woo Jewish voters. While Morrison denied this, government sources told the Guardian that thy were hoping to appeal to young Jewish voters in Wentworth.
If Australia moves the embassy, it would be following in the footsteps of US President Trump – whose decision has been criticized globally.
---
Subscribe to our newsletter
---