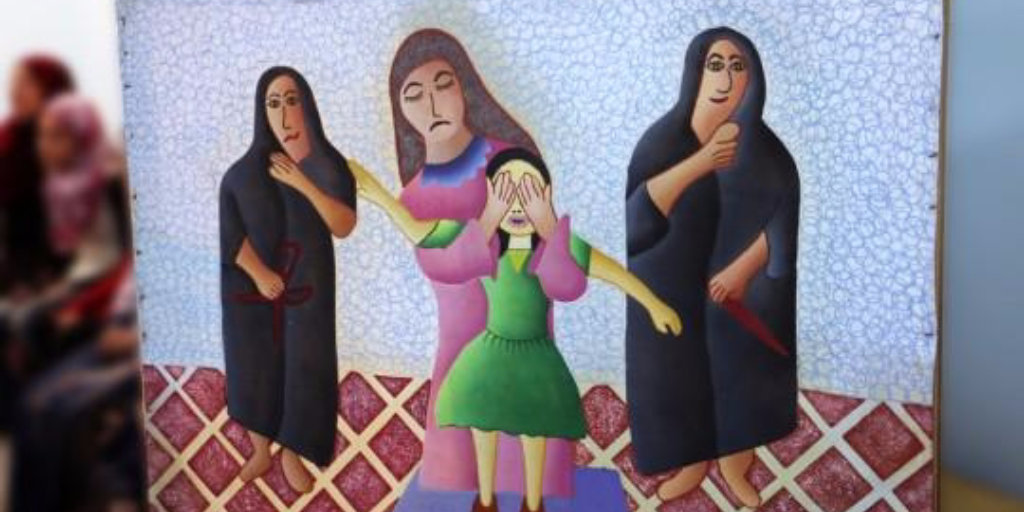 In a novel case for Egypt, a man has pressed charges against his wife after he discovered she had taken their two daughters without his knowledge for circumcision.
According to local Egyptian media, the 49-year-old man, who lives with his family in Qena, a city located north of Luxor, was surprised and shocked at his wife's decision which is illegal under Egyptian law. The man had previously rejected his wife's request to take their daughters for female genital mutilation (FGM).
Qena's Security Director received the man's complaint and initiated criminal charges against his wife. The man is seeking the harshest punishment for his wife's actions, reported local media.
FGM continues to be a widespread practice in Egypt, despite being banned in 2008. Article 242 of Egypt's Penal Code criminalizes the circumcision of girls and the punishment for performing FGM is a prison sentence ranging from three months to two years or a fine of EGP 5,000.
FGM is also not permitted in Islam. Al-Azhar, Egypt's most prominent Sunni Islamic authority, and Dar Al-Iftaa have issued multiple decrees banning the practice.
However, recent campaigns by Egypt's Ministry of Health targeted at eradicating FGM have resulted in a decrease in FGM recent years. Earlier this year, Egypt's Health Ministry announced that the rate of teenage FGM has fallen from 74 percent in 2008 to 61 percent in 2014.
FGM is particularly prominent among women who are in their late teens up to the age of 50.
According to the 2015 Egypt Health Issues Survey (EHIS), around 9 in 10 women aged 15-49 have undergone the procedure.
The study found a greater prevalence of the practice among those with lower levels of education and those living in rural areas, compared to respondents living in urban areas and with higher levels of education and wealth.
According to the World Health Organization, Egypt, Somalia, Guinea, Djibouti and Sierra Leone have the highest rates of FGM.
UPDATE: The man turned who had reported his wife turned out to be the one who had initially taken them to undergo female genital circumcision.
The man and his wife were having domestic problems for years and the wife took the man to court where he was ordered to pay LE 30,000, and in retaliation he accused her of taking the children to undergo FGM.
---
Subscribe to our newsletter
---