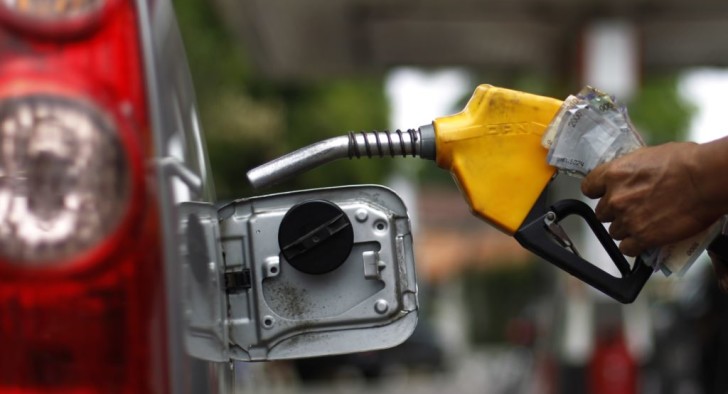 After fake news circulated on social media regarding an increase of 25 percent in fuel prices in 2019, the Egyptian cabinet released a statement denying the false news.
Following the global increase in oil prices, Egypt spent EGP 125 billion on fuel subsidies. Since February of this year, the global price per barrel doubled from USD 40 to USD 85.
However, Mohamed Moet, Egypt's Minister of Finance believed that the fluctuating price of oil will not affect the country's budget because of the cap placed on subsidies.
According to the Ministry of Electricity and Renewable Energy, if the prices of natural gas witness an increase, electricity subsidies would reach EGP 70 billion.
Starting 2019, the country will reduce its diesel fuel imports by half as it launches the 4.270 billion dollar Mostorod Refinery Complex in December.
The complex is one of the region's largest refining vicinities. The anticipated yearly production capacity is 80,000 tons of butane, 600,000 tones of jet fuel, 450,000 tones of coal and 96,000 tones of sulfur.
A source from the Egyptian General Petroleum Corporation revealed to MENA News Agency that the refinery complex is expected to manufacture 2.3 million tons of diesel oil a year. Accordingly, this complex will insure 12 percent of Egypt's needs of petroleum products.
The ceiling of subsidies is a result of Egypt's economic reform program that aims to decrease the country's expenses. After floating the Egyptian Pound, the International Monetary Fund (IMF) loaned Egypt USD 12 billion.
Last summer, the prices of gasoline 95 prices increased to EGP 7.7 per liter from EGP 6.6. Gasoline octane 92 rose to LE 6.75 from LE 5 per liter and the prices of gasoline 80 became EGP 5.5 instead of EGP 3.65.
The new prices of diesel fuel per liter will be EGP 5.5 rather than EGP 3.65, while natural gas will cost EGP 2.75 per cubic meter instead of EGP 2.
The Egyptian government has also declared the increase of prices in gas cylinders. Cooking gas will cost EGP 50 rather than EGP 30 and the commercial gas will be for EGP 100 instead of EGP 60.
---
Subscribe to our newsletter
---