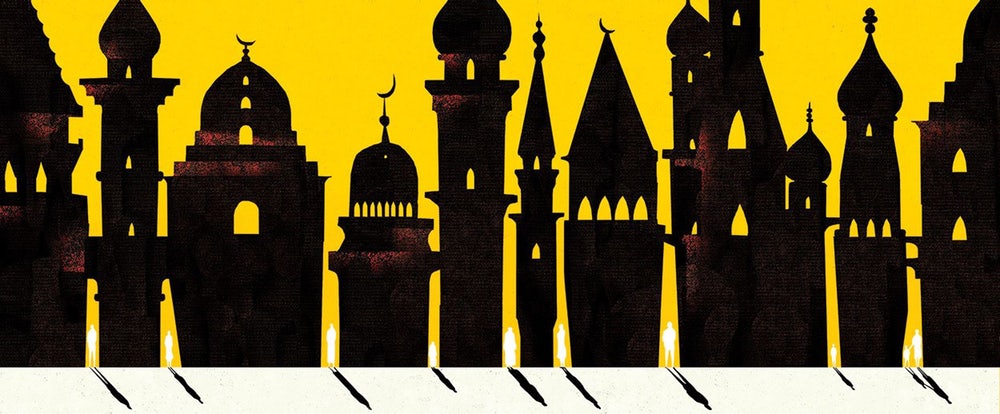 He sits at ease at the office of the Egyptian Initiative for Personal Rights, a cigarette dangling from one hand and a sport cap adorning his head in a dimly lit room.
Ismail Mohammed, a 35-year-old Egyptian atheist, is the host the Black Ducks program on YouTube. The show, which has been ongoing for years, has aimed to give atheist and minorities the right to be heard and yet, its mere existence in a country like Egypt where religious blasphemy is scrupulously monitored, is nothing short of astonishing.
Once upon a time, Mohammed would not have minded meeting up in a café to speak freely but nowadays he takes his precautions when a sensitive topic such as this one emerges amidst Egypt's overall religious society.
With 267 episodes available today, the Black Ducks is a talk show that started off in YouTube in 2013 in which atheists, non-religious individuals and even sexual minorities from the Arab world are given a chance to express themselves and their beliefs freely. Other than anonymously run-Facebook groups, this might constitute Egypt's sole channel for atheists to come out with their lack of religious belief.
The show prides itself in being diversified in topics and tolerant of opinion; topics tackled on the show have included circumcision, conversion, spirituality, the Quran, LGBT rights and jokingly, twitter hash-tags.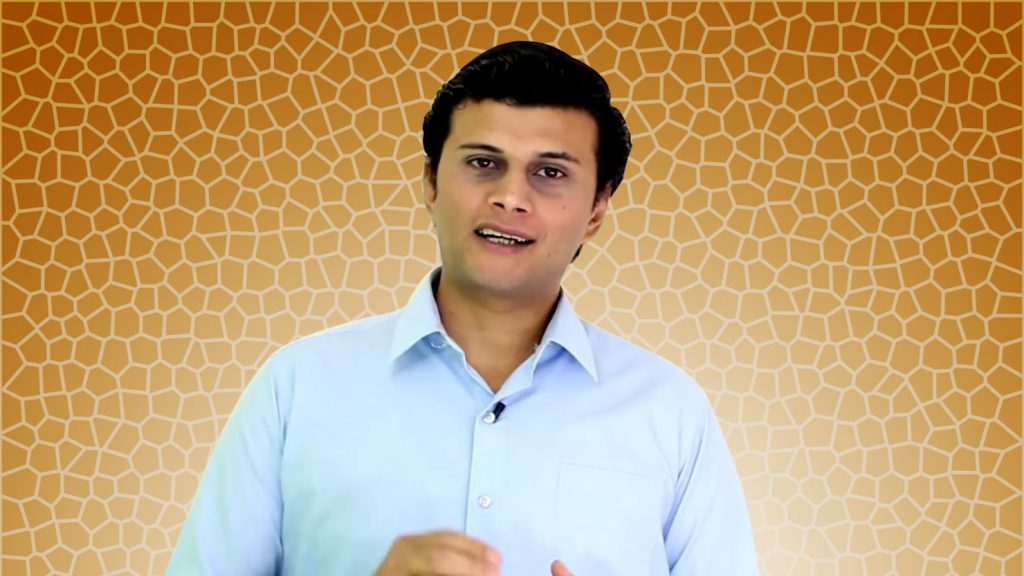 In fact, one of Mohammed's most popular episodes has been dubbed "Ganja with God" taken from a hash-tag of the same name which makes fun of overly religious verses.
Some of Mohammed's guests have included  Dr. Sami Awad Aldeeb, a Christian lawyer and  director of the Center of Arab and Islamic law, Ahmed Al-Harqan, an Egyptian atheist human rights activist and Alyaa El-Mehdi, women's rights advocate and political refugee in Sweden.
With 28,878 subscribers- a number that is steadily increasing- The Black Ducks is gaining recognition through media coverage from BBC, the Huffington Post and Al Monitor as one of the few spaces giving minorities and atheists the capacity to freely express themselves.
Officially, the channel's about page explains that it is a "talk show on YouTube that interviews secular individuals from MENA , Inspired by Ismail Mohammed, to achieve a secular society in the Middle East and North Africa."
The name of the show was inspired by the story of the "Ugly Duckling" a Danish fairy-tale by Hans Christian Andersen in which an ugly-born bird suffers abuse from others around it for its physical appearance until it matures into a beautiful swan. Mohamed sees that the fairy-tale applies to Egypt's marginalized and 'different' individuals.
"Any society thrives on difference," explains Mohammed before adding that, in Egypt, this difference is highly feared to the extent that individuals are reluctant to vocalize their true beliefs even to those closest to them.
"I discovered that there were cases in families where the husband was an atheist, but the wife didn't know, or the opposite. Sometimes it's the kids who don't believe and their parents don't know. It also reached a point in some cases that both siblings would be atheists, but they wouldn't know about each other's beliefs until many years later," he reveals.
The Black Ducks thus constitutes the opportunity for Egypt's individuals to reveal those beliefs in order to erase the illusion that they are alone in their beliefs but also give the voiceless a chance to be heard.
In 2014 a government-affiliated Islamic center of education and jurisprudence, Dar al-Ifta reported that there were 866 atheists in Egypt.
"The number of people who contact me to be on my show alone are four times that number," says the pioneering atheist who doesn't trust any governmental nor religious institutions in the country.
In an episode, he can be seen leafing through some of his viewers'comments: as he encounters an insult, he makes it a point give to give the camera his middle finger and laugh.
A background story rooted in religion
Mohammed's story with atheism is no cliché either.
Originally from Alexandria, he spent his life in Amman, Jordan. Unlike many who grew up with steady doubts, Mohammed was a devout practicing Muslim until he was 28 years old.
His doubt started with an interest in evolution where he had a hard time connecting creationism to science. Moreover, as the doubts started to pile, he looked through the origins of Islam and the political history behind it; he discovered controversial realities behind his favorite religious figures.
Another reason as to why he abandoned the religion is because he was able to draw extreme similarities between the Abrahamic religions as well the ancient polytheistic religions that came beforehand.
Today, he considers himself an atheist and the only ideas of spirituality he entertains are meditations on the cosmos, namely cosmology, science of space and biology – naming Carl Sagan and Richard Dawkins.
Mohammed is married and currently lives in Hurghada. He supports himself financially through online work from home.
His show, which first started on a personal channel on YouTube called Ismail Mohammed, was and is still being recorded through a webcam in a makeshift studio in his own home.
Although he lived with his family, he remembers how he needed to ask permission from his parents before shooting episodes for the show and how that used to be met with resistance.
Mohammed's story with atheism is an unusual one for an Egyptian: although his family disapproved of his lack of religious belief, they were tolerant enough to not kick him out of the house or threaten to kill him. The latter two being a reality for most Egyptians who opt to reveal this bit of information about themselves in Egypt, where religion is deemed as a sensitive topic.
One interesting aspect about Mohammed's thriving activism is how he has been able to operate with a smooth sailing.
"Until today, I haven't had any problems with the government,'' he says.
However, he stresses that most of the pressure comes from family members and surroundings.
"Not everyone has this luck, for example a young lady in Minya got in a lot of trouble with her family, the church and those surrounding her," Mohammed acknowledged.
He also explains that the pressure of revealing one's lack of religious belief is intense in Egypt; many who participate in his show end up pretending to have come at peace with religion when troubles with their families emerge and their professional careers are put at stake.
"We end up saying this person has gone back to believing," admits Mohammed.
By law, atheists are not recognized and the blasphemy law (article 98) in Egypt's penal code reveals that anyone convicted of offending religion in any form can face up to six years in prison.
In this regard, Mohammed has been lucky.
However, this luck was cut short a few years ago:  the modern atheist spoke out on El-Mehwar TV channel which lead to a spring in his popularity; he became famous enough to be recognized in the streets.
He recalls an incident when person took out a gun and directed it at him as he sat in one of his usual cafes in Alexandria.
Furthermore, civilian reaction has not been kind to him: at the beginning of 2014, he was being video interviewed in public by the BBC only to have a passersby interrupt and verbally attack him the moment it became clear that he was an atheist.
Nonetheless, Mohammed considers himself well-off when considering the alternative.
Ahmed Harqan, a friend and atheist activist, was supposedly attacked alongside his wife by police officers at a police station when they went to report acts discriminating against their atheism.
Lack of faith, lack of safety
This reaction does not seem altogether shocking considering that 84 percent of Egyptian Muslims consider that those who leave Islam ought to be put to death, according to the Pew Research Center poll in 2010.
In 2017, the Egyptian parliament's committee on religion, headed by Amro Hamroush, discussed plans to make atheism a crime in Egypt to fall under the category of 'contempt of religion'. Various local media outlets reported that the bill for the criminalization of atheism was picked up again in March 2018.
Ismail Mohammed pauses and jokes slightly with an atheist friend by his side; they enthuse about another Egyptian atheist YouTuber whom they look up to.
In 2014, shortly President Abdel Fattah Al-Sisi's election as head of state, the government released a national plan to combat the phenomenon of atheism in a bid to crack down on figures who were open about their lack of religious beliefs.
With time, Egyptian and Arab youth have been more vocal about not wanting to adhere to a particular religion although they tend to keep these thoughts from older generations and families in fear of growing punishment and possible incarceration.
Stigma and violence even follow those living in western countries. Events organized by the Ex-Muslims of North America (EXMNA), an NGO in the United States, often face scrutiny and are met with criticism by Arab Muslim communities.
Earlier this year, an Egyptian atheist man, Mohamed Hisham, was lambasted after participating in on Egyptian show Alhadath Alyoum where he was verbally attack by the show host and Mohamed Ashour, a Sheikh from Al Azhar. Hisham was kicked out mid-air when the discussion became too heated.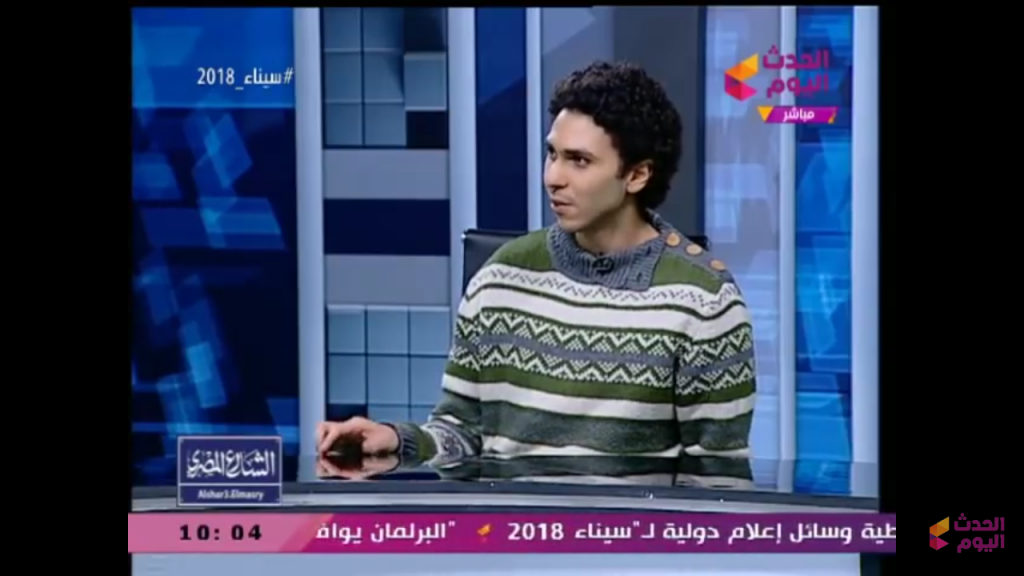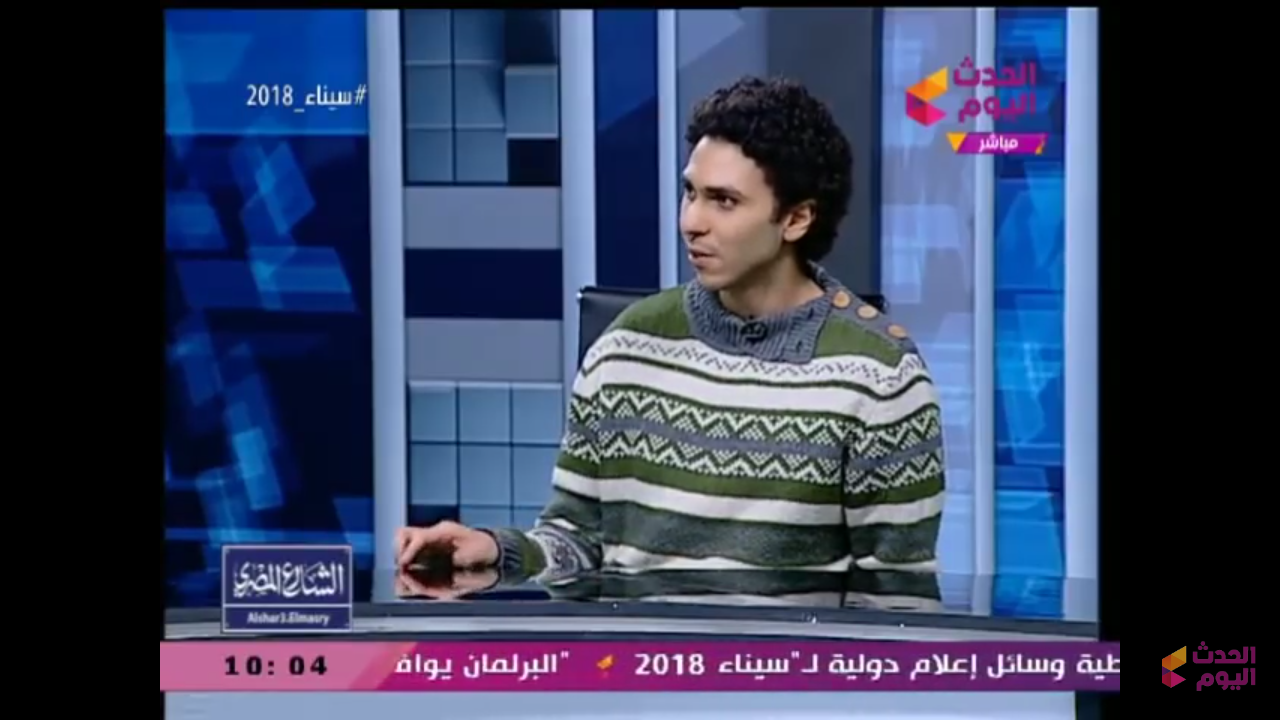 Subsequently, he launched a GoFundMe campaign to finance his asylum outside of Egypt. The campaign was launched through Troy Garnaut, after what Hisham described as 'house beatings', and 'death threats' which jeopardizes his freedom to safely express his beliefs in Egypt.
Even if Hisham were to be granted asylum, one wonders at how he can escape the judgment and social backlash often found in the Arab world.
For now, most Egyptian atheists live within the confines of secrecy and anonymity, it could be a while until they find the courage and acceptance to reveal their identities. Fortunately for them, the Black Ducks program still exists to provide them with the voices they will find nowhere else in Egypt.
---
Subscribe to our newsletter
---