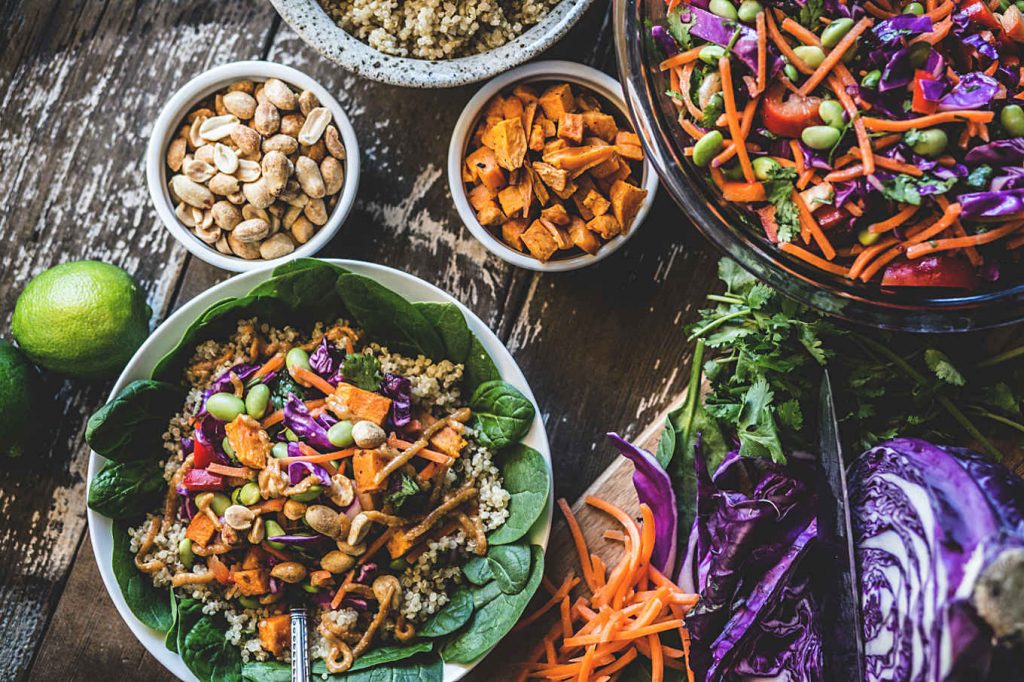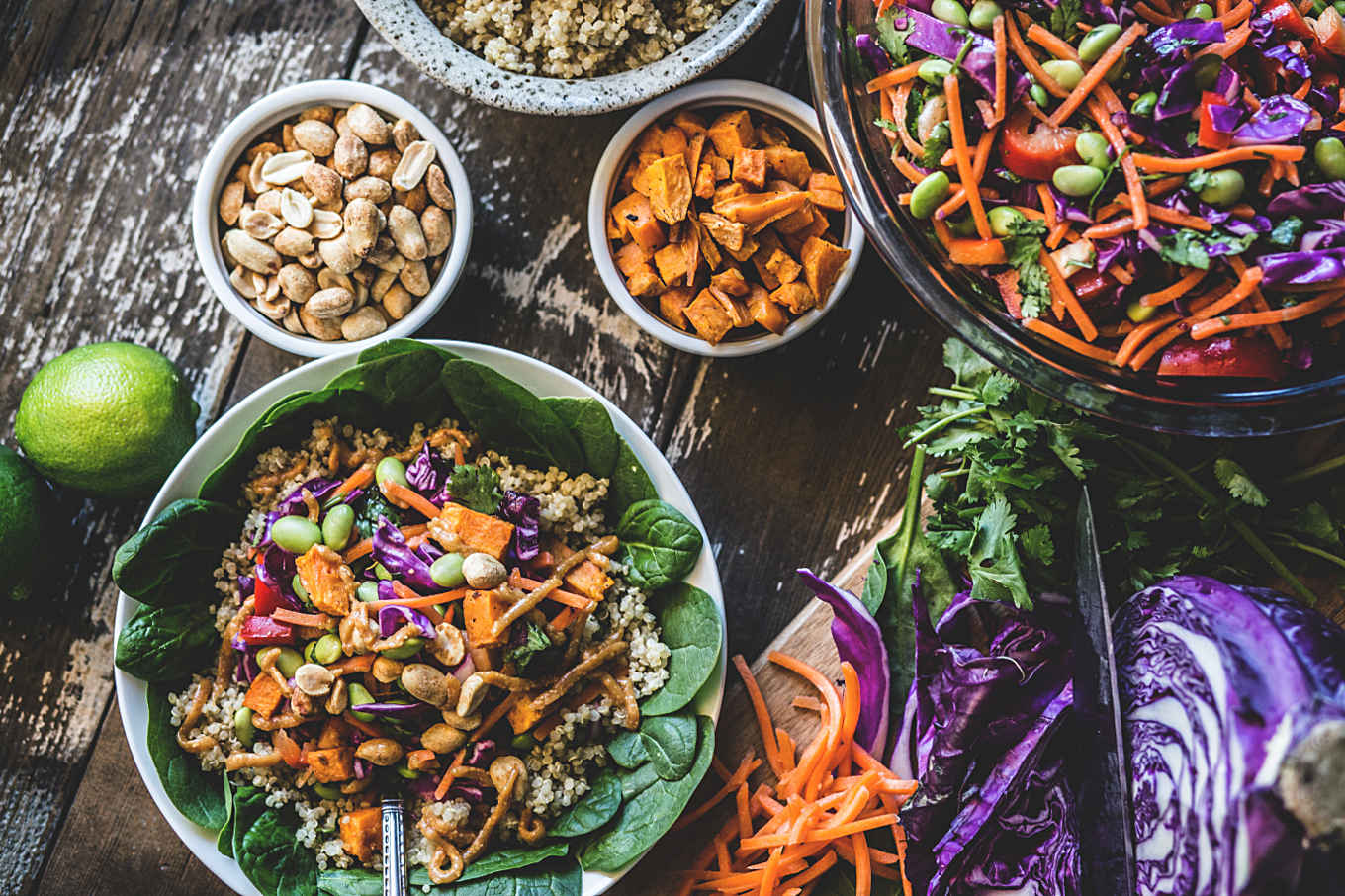 In the last couple of years, plant based diets have become increasingly popular, with many fitness experts, animal activists and food bloggers circulating their recipes on social media.
Plant-based diets vary from raw veganism to vegetarianism. While there are many resources online for recipes, finding key ingredients in local markets can be very difficult in Egypt.
One of the most common misconceptions about vegan or general 'health' foods is that they are more expensive than "regular" food. The healthy food aisle in markets often features the steepest prices in the store. However, there are always cost-friendly options for those who choose to follow a plan-based diet in Egypt.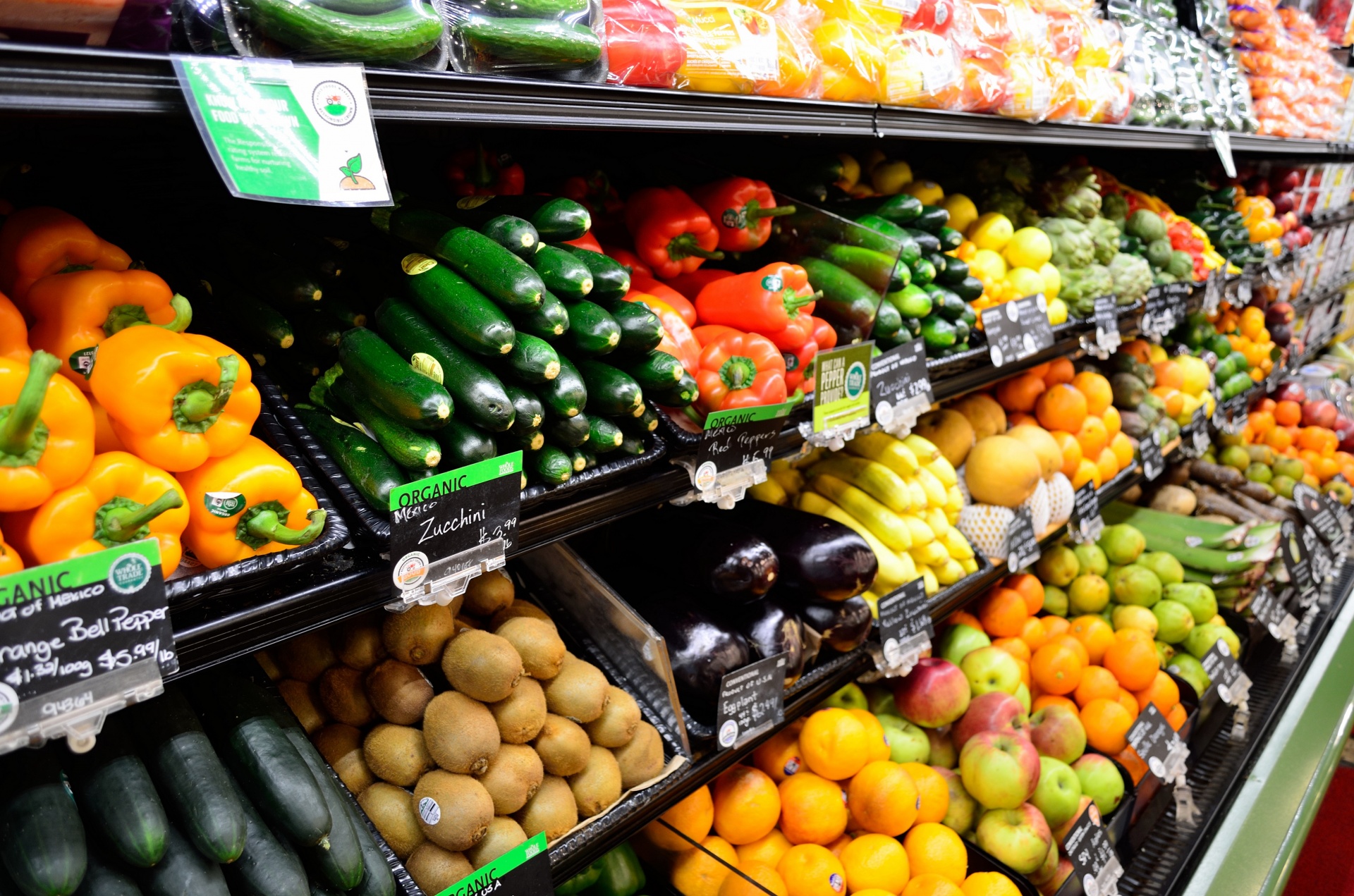 What You Need to Know to Get Started
A big part of the plant-based diet is, of course, plants. Egypt's local markets are rich with variety of vegetables and fruits with some being more prominent than others depending on the seasons.
Egypt, fortunately, is home of locally-grown tomatoes, cucumbers, sweet potatoes, potatoes, colored bell peppers, onions, thyme, lettuce, banana, apples, grapes, and the list goes on. For those who are opting a plant-based diet for purely health reasons, one must bear in mind that while organic options exist, they tend to be pricier than produce that has been exposed to more chemicals.
For fresh out of the farm vegetables and fruits, Zamalek Market and Nature Store Market are the places to go. They have a variety of freshly picked greens. All the crops are harvested without the use of chemicals and pesticides, ingredients that often devalue the nutritional benefits of vegetables and fruits.
However, at larger supermarkets like Oscar, Gourmet, Carrefour, Alfa and Seoudi, customers can buy rarer foods including avocados, cherry tomatoes, baby carrots, coconut milk, and almond milk.
Imtenan is a local health shop that has branches across Cairo. It has a variety of healthy and natural products including honey, coconut oil, flaxseed oil, brown rice and spirulina at affordable prices.
Gourmet as well as Greenolic have online stores with a delivery service making them more accessible. Greenolic also has rare-to-find options including vegan meat, chicken and cheese. Their selection includes vegan steak,  nuggets, cheese spread, kofta, burgers and kobaiba.
Tofu, a curd soy-milk,  is often used as a cheese alternative. Some people are lucky enough to buy blocks from local Asian stores and restaurants for a good price when available. With the help of seitan, locally known as "soy magroush', mixed with nutritional yeast to achieve meat-like consistency. It can be found at the local spice markets. With minor modifications in the recipe, these ingredients can also be used to create mock chicken and mock fish.
Scouting for Greens: A Meal Out
It is important to mention that it is easier to follow a plant-based diet if all meals are prepared at home, but sometimes you just want to have a good lunch with some friends without having to worry if the restaurant used animal-based soup stocks while preparing the dish.
Some traditional Egyptian street foods are already vegan friendly and are available at street food carts such as fava beans (most commonly known as foul), chickpeas or fava beans which are used in falafel, and koshari. This is because many local restaurants and chains take into account the Coptic Lent.
A local restaurant that has vegan friendly Egyptian street food options: Zooba. With branches across Cairo, Zooba serves different options of foul, falafel, beetroot salad, lentil salad as well as a whole-wheat option for koshari.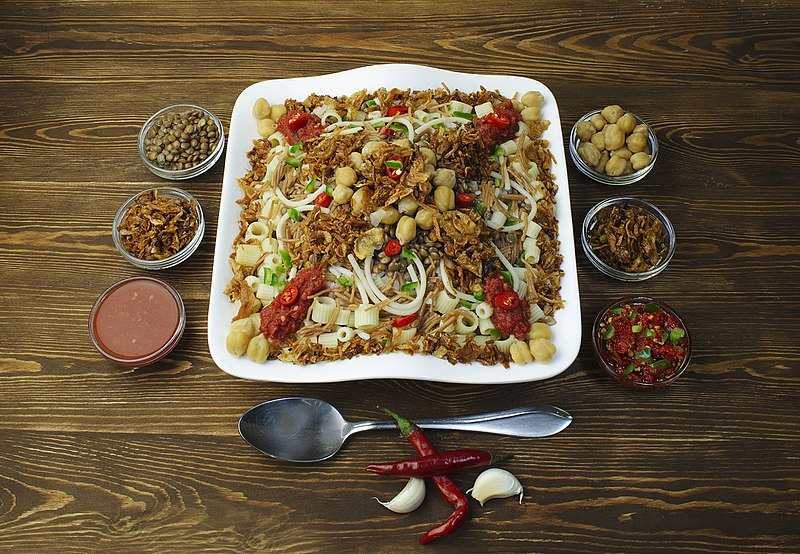 Straying away from local street food, some chains such as The Loft, Sea Salt Bakery, Butcher's Burger have introduced the "American-special" vegan burger option to their menu, making it easier for plant-based eaters to savor  a delicious burger with no guilt.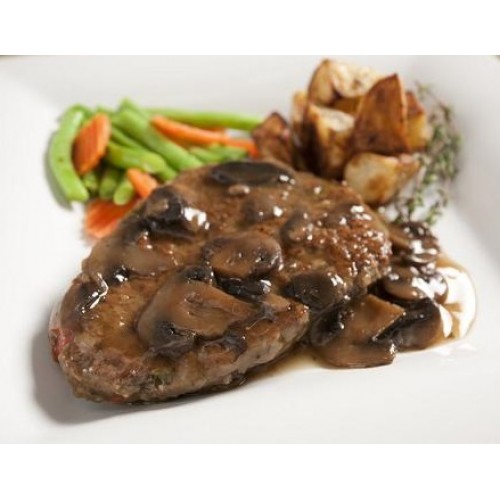 For more creative options at cultural cuisines, Asian restaurants across Cairo, like Genghis Khan, Gaya and San Marinos, tend to have interesting plant-based dishes from noodles to vegetable spring rolls and tofu stir-fry. Indian cuisines like Mahrani and Mahraja also has a few vegan-friendly options including vegetarian kofta, mushroom tikka, tandoori roti, channa masala panjabi and the famous coconut ice cream.
One of the go-to food options for most plant-based dieters is Italian food, specifically pasta. However, most pizzerias in Cairo have vegan options to accommodate for those who chose not to consume meat products for religious reasons. Maison Thomas and Papa Johns are two pizzerias that introduced vegan pizza.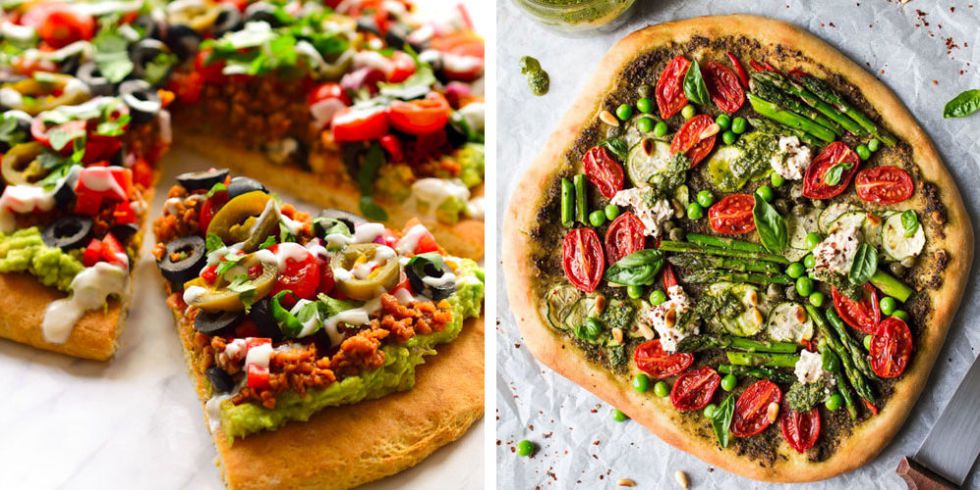 While desert options are still limited, several food-chain startups have catered to the niche. Sea Salt Bakery, Indulge Healthy Bakery and Cake Café are the places where people can find sugar-free and vegan delights and have gained a decent amount of popularity over the past few years allowing vegans and vegetarians to indulge in their sweet-cravings. As the Coptic Lent approaches, Costa Coffee, TBS and La Poire start offering vegan pastries and cakes until easter.
For those hot summer day, Kaju comes to the rescue. Kaju is an online ice cream store that has sugar and dairy free ice cream, however it is pricier than your average ice cream truck.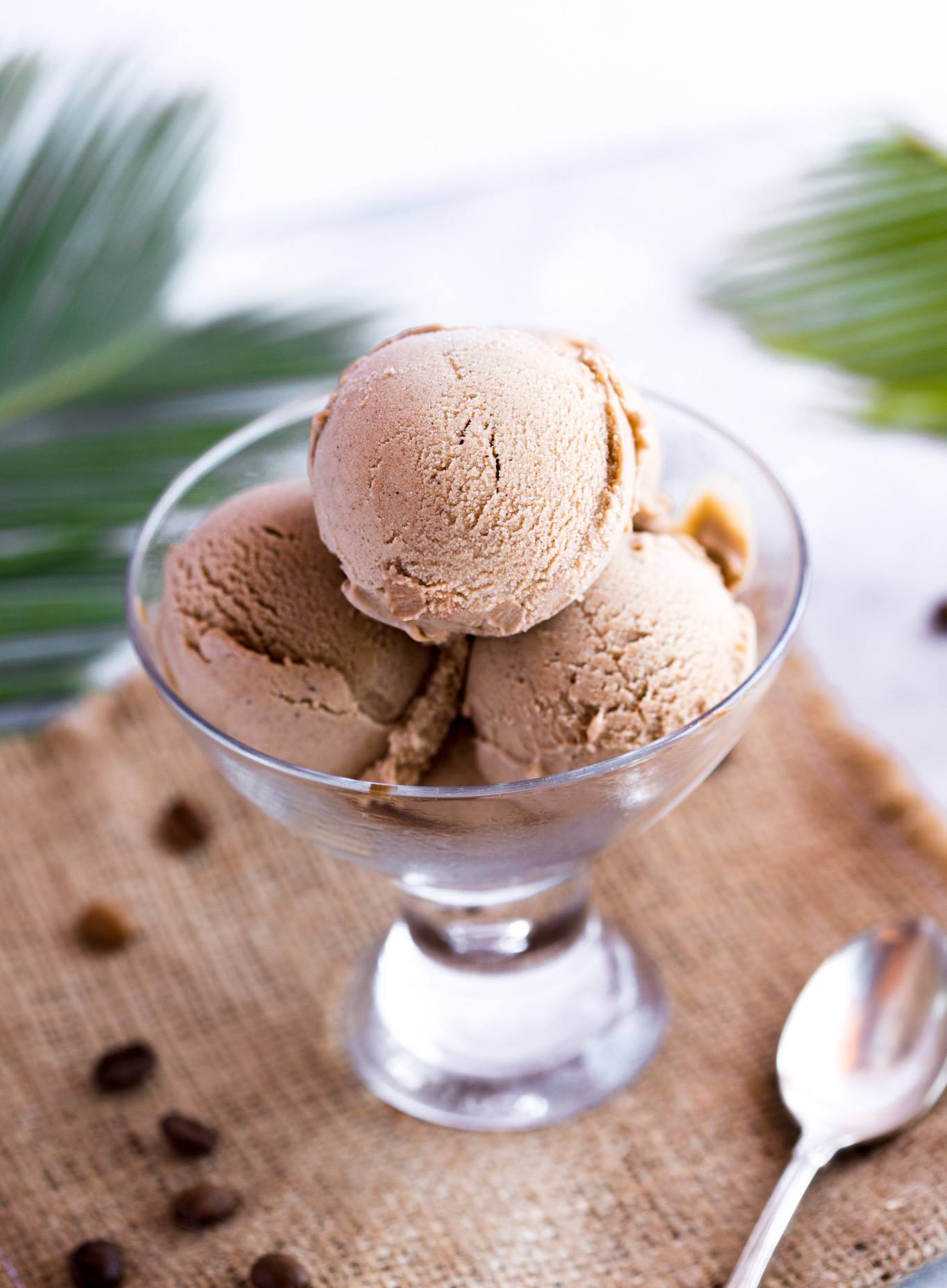 Cairo has currently more options catering for various diets more than ever before. While it is still difficult, it is slowly, but surely, becoming easier for vegans and vegetarians to find food-substitutes to suit their dietary needs thanks to those who found a market opportunity and took it.
Your Den of Knowledge 
To get reviews on vegan food and restaurant options in Cairo, Cairo Vegan has a section dedicated for food reviews. The website also features recommended items including ice cream flavors, cheeses, condiments, snacks, and main dishes. The founder, Yasmine Nazmy, also has a cook book called "Happy Belly", with over one hundred plant-based meal options.
To get add a little more color to your Instagram feed, Healing Cairo is an Instagram page with over two thousand follow featuring extremely photogenic plant-based food pictures and recipes.
Kaju and Earthly Delights owner, Yasmine Nazly, has also published a bilingual recipe book for plant based recipes called 'Happy Belly' which is available at various wellness centers and at Diwan bookstore.
Get Connected to Egypt's Vegans
To create a community for plant-based dieters in Egypt, a number of people started Facebook groups and pages like Vegetarian/Vegan Society of Egypt and Egyptian Vegans.
The biggest of them is Plant Based Diet Egypt (466,00 members) where people share the best, cheapest and easiest plant-based dishes. This group is run by Egyptians and contains people from diverse social backgrounds, discussing diet-related issues and giving each other advice about how to transition and maintain to a holistic diet even during Ramadan.
There, people can find support as well as new recipes. These communities are also great resources to learn more about a sustainable plant-based lifestyle and activism for animal rights.
More YouTube channels are springing up every day as more Egyptian figures enthuse about the perks of plant-based eating such as Bassem Youssef and Omar Samra.
*This article was originally published in September.
---
Subscribe to our newsletter
---