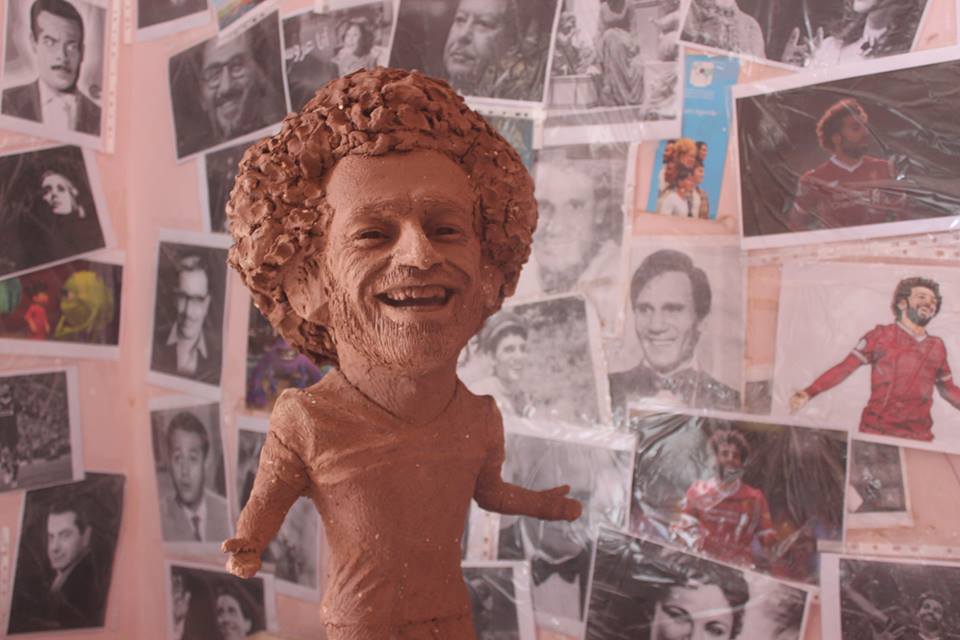 As the World Youth Forum (WYF) was inaugurated last weekend in Sharm Al Sheikh, young Egyptian sculptor Mai Abdallah revealed her masterpiece of the renowned Egyptian footballer Mohamed Salah, known as Mo Salah, at the forum on Sunday.
Contrary to common belief, Abdallah has been inspired to create the statue two years ago. However, she was only able to complete her carving approximately a month before the launch of the WYF.
The clay-base figure is a depiction of Salah opening his arms, a trademark move he does after scoring to gesture appreciation towards his fans. "So, I found it is distinguished and executable," Abdallah told Egypt Independent.
While Salah is beloved by many, the statue received an overwhelming amount of backlash by social media users creating an ongoing controversy. The Minya-based artist has been subjected to various attempts of cyberbullying for her work.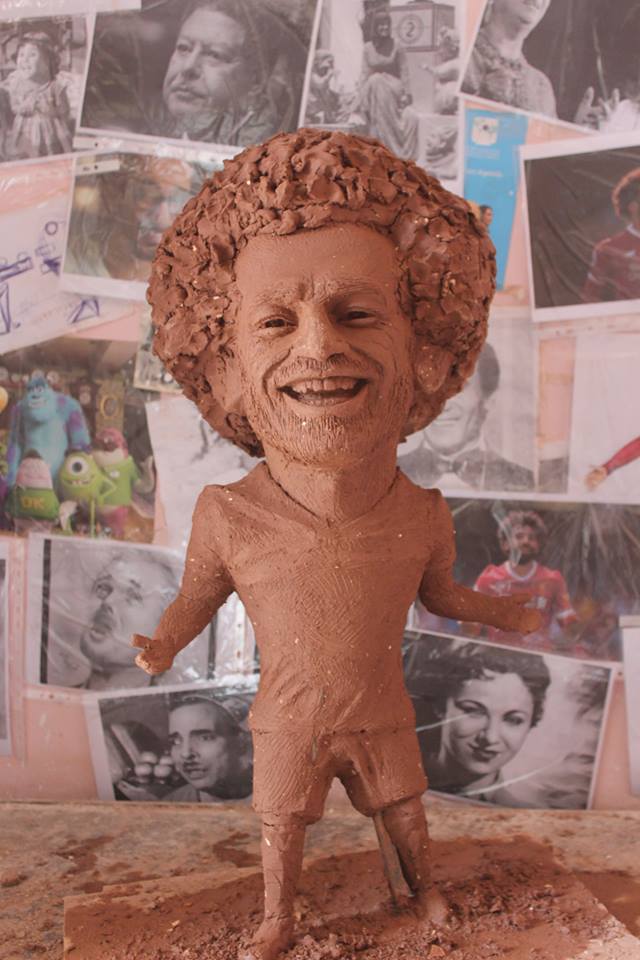 In response, she released a statement on social media addressing the criticism. "I gained the experience of two years in just two days," she began,"I came across so many people who were supporting me and told me to keep doing what I am doing, and I also came across others who are just spewing negativity to fit in with the predominant public opinion."
Abdallah was distraught by the aggressive behavior people are partaking. "I generally support feedback and welcome criticism when given with a respectful manner, but people have just been very disrespectful to me. Why do we do this? Why do we want to hurt the person thats in front of us?"
"I released my newest work at the hardest time ever, a time when people just want to ride the wave and mock everything and everyone," she added.
This was not the first time Abdallah showcased her work at the WYF. Last year, she displayed a bronze pyramid statue that was held by 8 men from different countries as a representation of alliance. The statue is now at the Heliopolis Presidential Palace after it was applauded by President Abdel Fattah al-Sisi.
Satire is a big part of Egyptian culture, however sometimes it goes a little too far. In the last few months, cyberbullying has been a growing bandwagon in Egypt.
Last August, an Egyptian plead to social media her harassment experience, where the excessive amounts of hate and bullying drove her to shut down her social media accounts. In another occasion, a teacher cyberbullied a child by posting a video of him crying in school on social media.
Earlier in October, Egypt launched its first national anti-bullying campaign in cooperation with the United Nations Children's Fund (UNICEF) and under the auspices of the National Council for Childhood and Motherhood. While there have been efforts made by individuals and the public sector to end on-ground bullying, there still needs to be efforts to condemn cyberbullying.
---
Subscribe to our newsletter
---