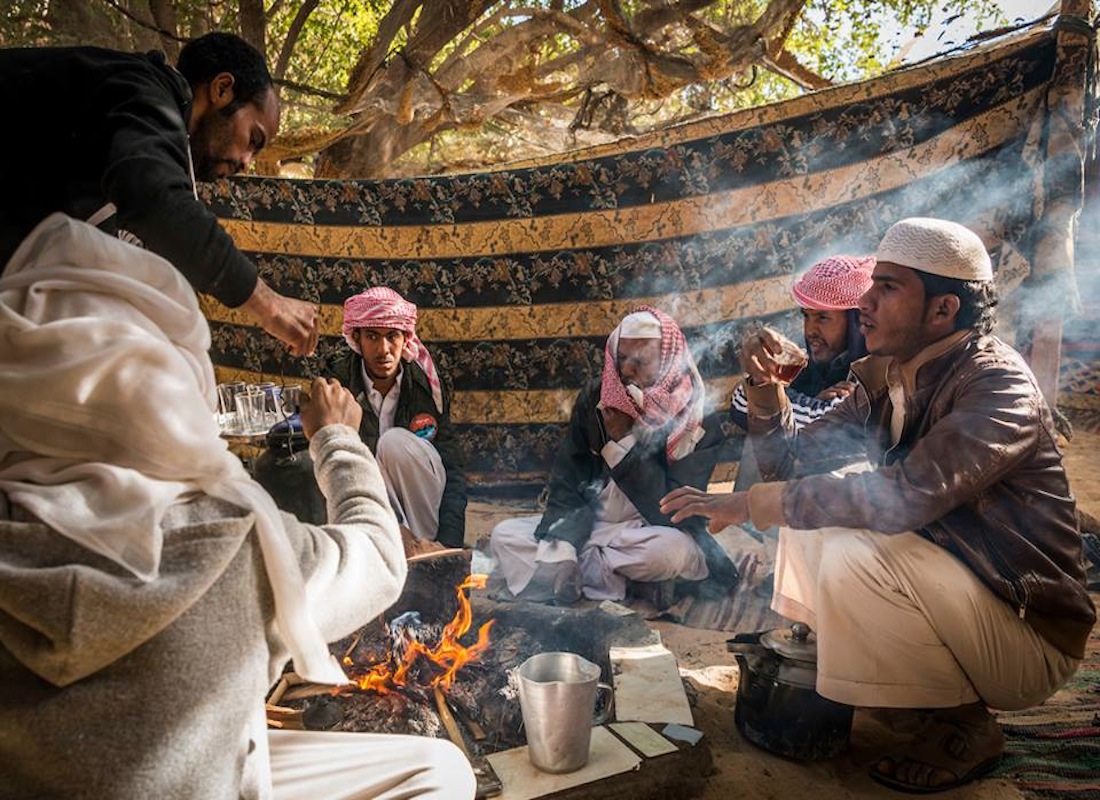 Egypt's first long distance hiking trail built by Bedouin tribes in Sinai is now officially backed by Egypt's Ministry of Tourism.
Omar Samra, the first Egyptian to climb Mount Everest, and his team at 'WILD GUANABANA – Life Changing Journeys', played a major role in helping the Bedouin tribes of 'Sinai Trail' to get official support by the ministry.
"Over the last few months, Omar Samra and his team have been working hard to help the Bedouin leaders of the eight tribes get official backing from Egypt's Ministry of Tourism for the Sinai Trail. Thanks to their huge support & advocacy the Sinai Trail is now standing alongside legendary offerings of Egypt – like the Grand Egyptian Museum – GEM and the Red Sea – as part of its new tourism offering to the world," Sinai Trail announced in a Facebook post.
The tourism project highlighted the importance of this backing in creating "legitimate jobs and opportunities that can support traditional lifestyles, knowledge and skills across the Sinai both in areas we currently work in and in new ones in the future."
Voted as the best new tourism project in the world in 2016 by the British Guild of Travel Writers, Sinai Trail was founded in 2015 with aim of providing job opportunities and economic support for Bedouin communities.
It is 100% run by Bedouin tribes with each tribe managing a particular part of the trail in its own land, with the support of individuals from Egypt and Europe to help strengthen the project.
---
Subscribe to our newsletter
---