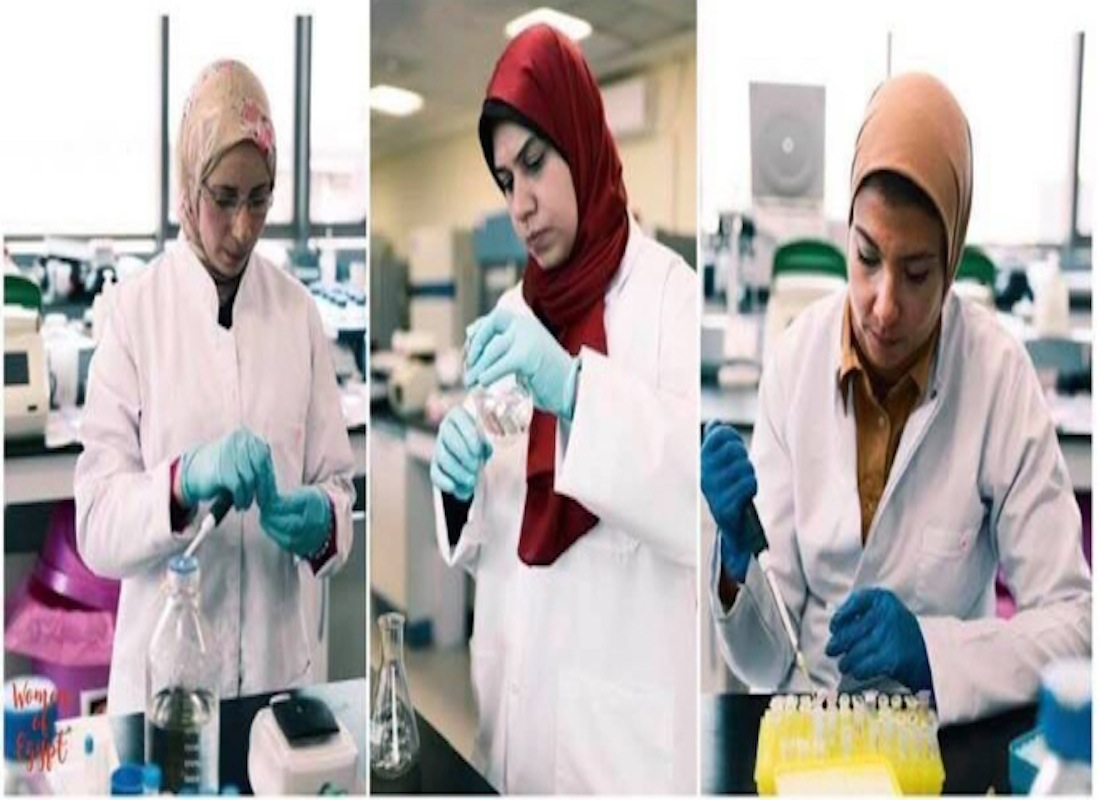 Three home-grown Egyptian women were awarded at the L'Oréal-UNESCO For Women in Science for their outstanding contributions to the fields of mathematics, science and computer science .
Egyptian scientists Marwa Balaha, Nuha Mustafa and Amira Al-Yathebi  attended the ceremony along side other female scientists from across the world. The award aims to highlight women's contribution to a field that is often male-dominated.
Egyptian chemist and pharmacist Balaha designed and created a cure for carcinogenic cells, specifically lung cancer, using new compound cells that behave like venom.
Upon her findings, she created a demonstration linking the shape of normal cells to the shape of cancerous cells in the lungs.Balaha is working along side an Italian pharmaceutical company on a project that hopes to combat cancer and find a treatment.
Egyptian researcher Mustafa works in the field of Analytical Chemistry and is a teaching assistant in Assiut Pharmaceutical School.
She invested all her time and energy to analyze the ingredients in medication once she realized the importance of determining how different compounds react together. Ultimately, she hopes to find new and cost effective methods to fragment medicine ingredients.
Because the methods available to detect irregularities in the DNA are very expensive, Al-Yazbi, analytical pharmaceutical chemistry researcher, spent a year in Alberta University as a visiting professor in order to research affordable ways to detect irregularities in the DNA.
Abnormalities in the DNA can cause several health issues and diseases including cancer. Early detection will allow the patient to receive treatment from an early stage with higher chances of recovery.
The L'Oréal-UNESCO For Women in Science offers Egyptian women annual fellowships to their program. The fellowship promotes the work of Egyptian young women and applauds their excellence in different scientific fields. This program is an opportunity for all women across the world to participate and contribute to science, a field that still lacks equal gender representation.
---
Subscribe to our newsletter
---