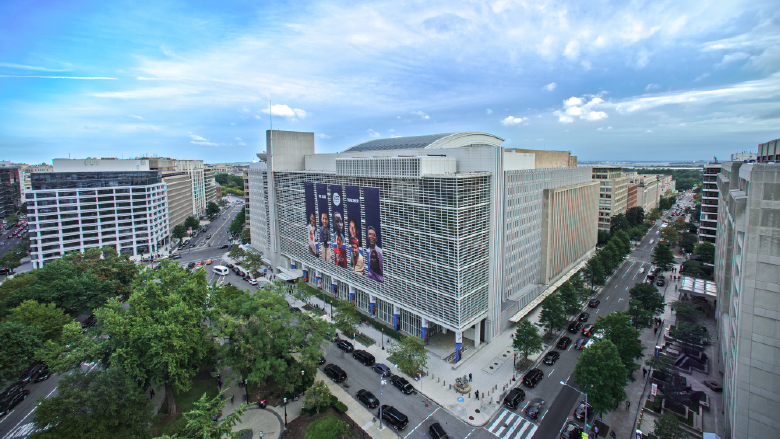 Egypt received a loan from the World Bank on 5 December worth USD 1 billion in order to promote the local private sector and pave the way for new job opportunities.
From 2015 to 2017, the bank issued Egypt annual loans worth are worth USD 3.15 billion in addition to its newly received round of loans to help its economic reforms program.
According to the World Bank statement, the new programme is aimed to support Egypt's small businesses and entrepreneurial sector who are now the country's biggest source of employment opportunities. It will help local business development as well as the government performance.
World Bank country director for Egypt, Yemen and Djibouti, Samia Msadek, revealed "Egypt has undertaken historical economic reforms over last four years and the priority now is to create jobs for all Egyptians during this next critical phase of the reform programme."
The bank believes that by enhancing accessibility to finances, promoting entrepreneurship and transparency in tax filings and government procurement" would allow independent small businesses to thrive and establish new opportunities.
Egypt initiated a series of economic reforms bound to a $12 billion International Monetary Fund loan programme after receiving its first installment in 2016. The programme is renovating the country's economy and sealing a budget deficit.
By 2028, the working age population in Egypt will have increased by 20%  to a labor force of 80 million Egyptians who will all be needing jobs, said the IMF in May.
Egypt's Minister of Investment and International Cooperation Sahar Nasr said the new financing programme is catering towards the youth as well as women in less developed areas of the country who struggle to find finances.
"Our aim is to create more and better opportunities for Egyptians, and our partnership with the World Bank has helped us make steady progress toward that goal," Nasr said.
In the 2017-2018 fiscal year, Egypt's economy has developed by 5.3 percent as opposed to 4.2 percent the year before.
In November, Egypt's Ministry of Investment sealed another financing deal with the World Bank worth USD 3 billion to ensure the country's economic growth and recovery. Right now, the World Bank has 16 projects in Egypt totaling USD 6.69 billion.
---
Subscribe to our newsletter
---