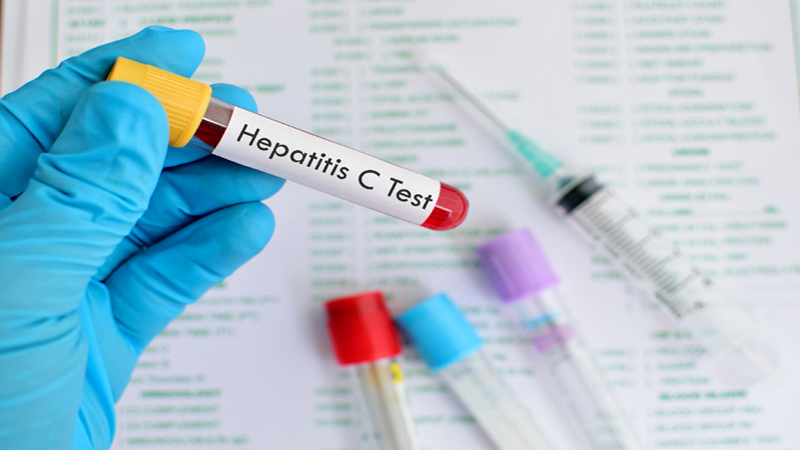 On 28 July 2018, individuals and organizations around the world celebrated the eighth official World Hepatitis Day (WHD); it is one of just four disease-specific global awareness days officially endorsed by the World Health Organization (WHO).
WHD 2018 saw the launch of "Find the Missing Millions" a three-year global advocacy and awareness-raising campaign, launched by the World Hepatitis Alliance (WHA).
This year's participation figures demonstrate the continued global influence and impact of the day, with 144 countries, 93 governments and 53 WHO Country Offices taking part across the six regions of the world.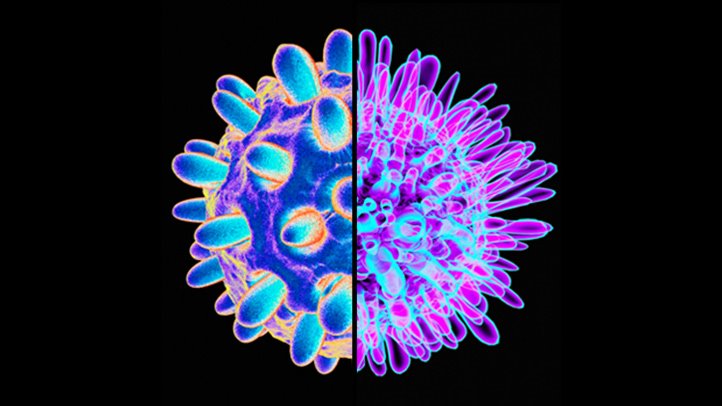 WHD 2018 events were as varied as the countries they took place in: from big awareness-raising events in central squares of capital cities, to testing drives in remote mountainous villages. Moreover, press conferences, educational seminars, high-level meetings, marches, and testing and vaccination events were held across the globe with heads of State, ministers, politicians, celebrities, health professionals, private companies, civil society organizations, the media and the general public all showing their support for the day.
Why Is Fighting Hepatitis Important?
Hepatitis B and C cause over 1.3 million deaths per year – more than HIV/AIDS, tuberculosis or malaria. These two viruses are responsible for two in every three cases of liver cancer deaths worldwide.
Of the 325 million people living with viral hepatitis globally, 9 out of 10 are living with hepatitis B or hepatitis C without knowing. This increases the likelihood of people with the disease transmitting it to others, and it also puts them at risk of developing health and liver complications, ultimately leading to liver cancer or fatal liver disease.
In 2016, 194 governments adopted WHO's Global Strategy on Viral Hepatitis, which includes a goal of eliminating hepatitis B and C by 2030, and reaching a 30% diagnosis rate by 2020 – but only a handful of countries are on track to meet these targets.
The global commitment to eliminate viral hepatitis is achievable, thanks to the availability of effective vaccines and treatments for hepatitis B, and a cure for hepatitis C.
However, with 290 million people currently unaware they are infected, we are at a critical juncture. Even greater efforts are required to raise the profile of the disease, increase opportunities for testing, and improve access to genuinely affordable treatment. This is why World Hepatitis Day is more important than ever.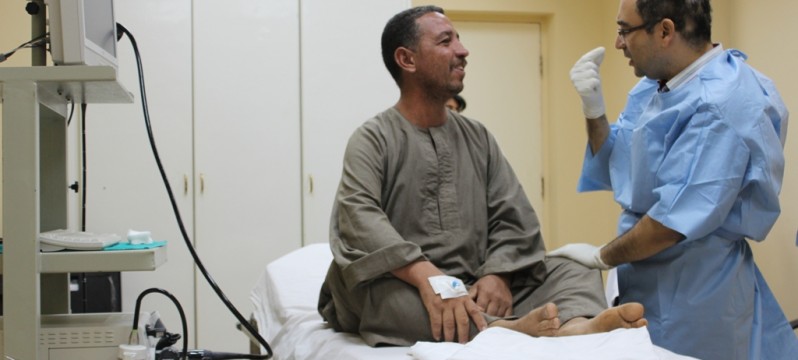 On that one day of the year, there exists the monumental opportunity to unite around the common goal of eliminating hepatitis, and encourage policymakers, medical professionals, industry, the media, and the general public to raise awareness of viral hepatitis and join the fight to eliminate the disease by 2030.
Without a massive scale-up in diagnosis, treatment rates will fall, infection rates will rise and our opportunity to eliminate viral hepatitis by 2030 will be lost.
World Hepatitis Day provides an ideal opportunity: a chance to meet and raise awareness of viral hepatitis with the public, the international media and the global health agenda, and to begin the eradication of viral hepatitis by 2030. It is also an opportunity to take stock, identify strengths and weaknesses, and establish perspectives for achieving the goal of eliminating viral hepatitis by 2030.
One of the main problems with viral hepatitis is that people don't know about it or don't want to talk about it. To have a day every year when you hear about it on TV, in newspapers, and people talk about it on social media is a really valuable tool to towards elimination.
World Hepatitis Day is the culmination of year-long initiatives, when communities join forces and engage in actions big and small to ask for better access to diagnosis and treatments, and generally try to effect change. It is also the day when some individual governments announce the actions and strategies they are taking to fight the disease.
What about Egypt's case?
In 2015, the World Health Organisation (WHO) found that Egypt has the highest prevalence of Hepatitis C virus in the world, amounting to 12 million.
In Egypt, the Ministry of Health and the WHO Country Office hosted a commemoration event at Al Azhar Park in Cairo.
At the event, they launched a new and aggressive national campaign to eliminate Hepatitis C nationwide. The event involved a run and free testing at the park for attendees, with video clips about hepatitis being shown throughout.
The Ministry of Health also organized a lecture for healthcare professionals about hepatitis C with well-known liver specialist, Dr Hisham Ayoub.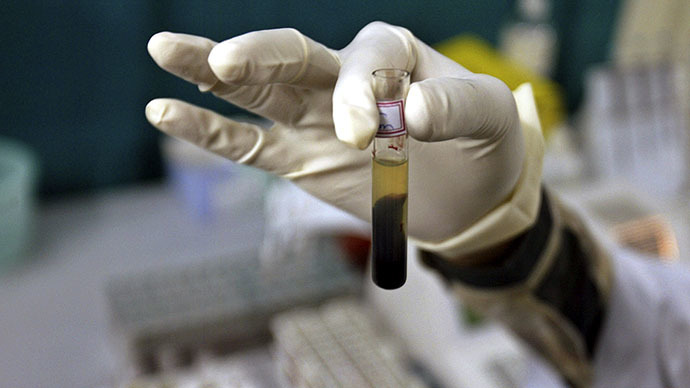 The Ministry also distributed posters with information about Hepatitis B and C in healthcare buildings across 18 locations. Flyers with statistics about hepatitis were given to patients in hospital clinics.
The WHA Member Association of Liver Patients Care (ALPC) partnered with the Egyptian Liver Foundation (ELRIAH) to hold an event at the Egyptian Liver Hospital in El Dakhlyia.
During the event, 100 student nurses from the hospital's Nursing Institute were given rapid testing for hepatitis B and C. There were also activities for children, including a puppet show and magician, a theatre production, and competitions with prizes. Nine short Arabic animation films were screened to raise awareness about the risks associated with hepatitis C infection.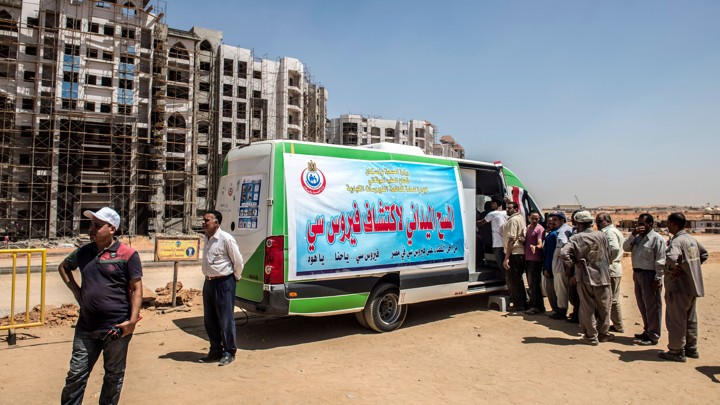 ALPC provided Find the Missing Millions t-shirts to volunteers. World Hepatitis Day t-shirts, flyers, posters and personal hygiene kits were distributed to people at the event. The celebration also included a presentation by Professor Ammal Metwally, World Hepatitis Alliance Regional Board Member for the Eastern Mediterranean Region, Research Professor of Public Health, Preventive and Community Medicine at the National Research Center and Head of the Epidemiology Unit at ELRIAH.
Professor Metwally gave an update on Egypt's progress towards the elimination of hepatitis, and also discussed the WHA recommendations for overcoming barriers to diagnosis and the role of healthcare professionals in diagnosing Hepatitis C and B.
In September, Presidential Spokesperson Bassam Rady that Egypt would launch the "largest medical campaign in the world" by October to detect and treat Hepatitis C for 42 to 50 million citizens.
The national campaign is part of President Abdel Fattah Al Sisi's initiative announced earlier in February to free the country from the disease by 2020. It will take place from October 2018 until April 2019 in all of Egypt's governorates, targeting people between the ages of 19-59.
Mahmoud Shaarawi, Egypt's Minister of Local Development, declared the first phase of  '100 Million Health' initiative to combat Hepatitis C successful.
So far, over 10 million people have received the necessary health treatment, Shaarawi announced at the press conference. Fayoum had the highest number of reported cases while Alexandria had the least.
---
Subscribe to our newsletter
---