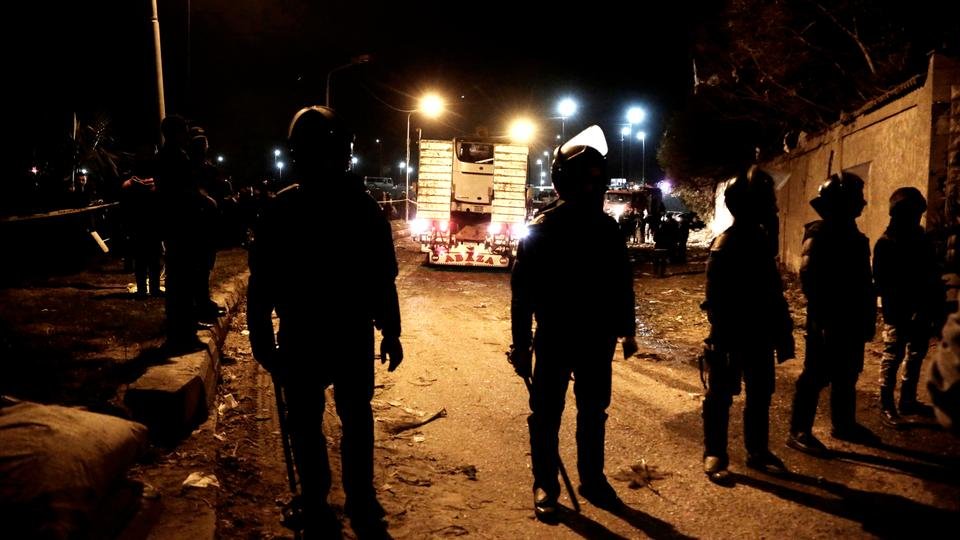 Egyptian authorities have confirmed that a police officer was killed while defusing a bomb found on the rooftop of a mosque on the outskirts of Nasr City at Ezbat El-Hagana.
Th explosives expert was killed when the bomb exploded during his attempt to defuse the device. Two other police officers were injured in the explosion.
According to Egyptian authorities, the device was found by a civilian on Saturday evening on top of Al-Haq Mosque, which is located next to Al-Azraa Wa Abou Sifin (the Virgin and Mercure of Caesarea) Church.
The civilian feared that the device may have been hidden on the rooftop of the mosque for use a day later to target Coptic Christians celebrating Christmas at the Church.
Police forces immediately mobilized and found the bomb, planted inside a bag.
While attempting to defuse the bomb, the explosives expert, Mostafa Ebeid, was killed and two other police officers tasked with securing the church were injured.
The Grand Mufti Dr Shawki Allam condemned the incident in the strongest terms, stating that those behind it acted against all teachings of Islam. Al-Azhar similarly released a statement condemning the incident.
Meanwhile, the Coptic Orthodox Church released a statement honouring Mostafa Ebeid as a martyr and sending its condolences to the family and friends of the police officer.
Egypt's security forces are on high alert as Coptic Christians, who account for 10 percent of Egypt's population, celebrate Coptic Christmas. The Coptic Christmas holiday period, along with other holidays, have often been abused by terrorists who have targeted churches and worshipers in the past.
---
Subscribe to our newsletter
---